January 25, 2019
1/25/19
The New Yorker profiles five female jazz musicians emerging from Havana and reshaping the scene.
While Cuban women have always made their mark on jazz music, they have predominantly been singers or limited to all-female dance bands. The new vanguard includes, among others, multi-instrumentalist Brenda Navarrete, who has mastered at least twelve instruments, including the traditional batá drum, which women are often prohibited from playing.
Front-Page Femmes
Forbes profiles NMWA's newly reinstalled collection. "The goal was not just to show 'new' art, but to highlight women artists' exceptional range of approaches and mediums," explained Deputy Director for Art, Programs, and Public Engagement/Chief Curator Kathryn Wat.

The Atlantic examines the ways that the three female actresses in the Oscar-nominated film The Favourite use their bodies to "rage against expectations of courtly decorum…as they navigate the halls of power."

The celebrated poet Mary Oliver, renowned for her meditations on the natural world, has passed away at the age of 83.

While SheBuiltNYC succeeded in getting approval for its plan to build a permanent statue of Shirley Chisolm in Brooklyn's Prospect Park, their original proposal intended to shift the masculine paradigm of singular statues by honoring the collaborative efforts of women with a group statue.

Black Girl Nerds lists all of the films at the 2019 Sundance Film Festival directed by women. This comes on the heels of the Oscar nominations, which did not include any nominations for women directors.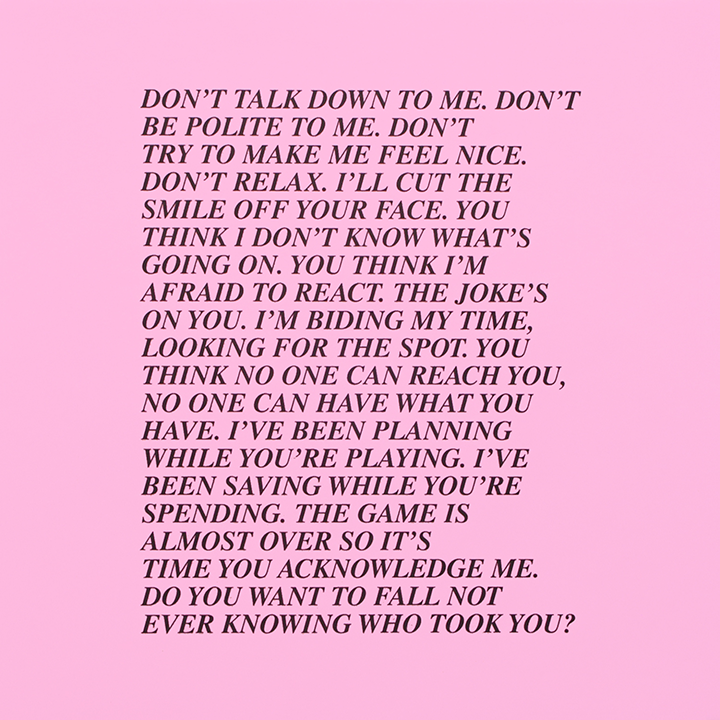 Artsy looks at Jenny Holzer's "Inflammatory Essays" (1979–82), seemingly timeless and re-contextualized in America's current political climate.

The Art Newspaper Podcast discusses the growing movement to bring female Old Masters to prominence, and the signature faking that kept 17th-century artist Judith Leyster out of the spotlight.

Actress and comedian Jessy Yates is the first recipient of the Yale School of Drama's scholarship for actors with disabilities.

United States Artists announced its 2019 winners, including Simone Leigh, Juliana Huxtable, Wu Tsang, Cecilia Vicuña, and more. Winners receive $50,000 in unrestricted funding.
Shows We Want to See
At Tulane University's Newcomb Art Museum, formerly incarcerated women team up with more than 30 artists to portray the challenges women in the prison system face. Per(Sister): Incarcerated Women in Louisiana, features artwork that highlights the lasting impact of long-term incarceration on women and their families. "The show…comes at a time when our nation, states, and local communities are grappling with how to have collective and constructive conversations about the issue of mass incarceration," says museum spokeswoman Miriam Taylor.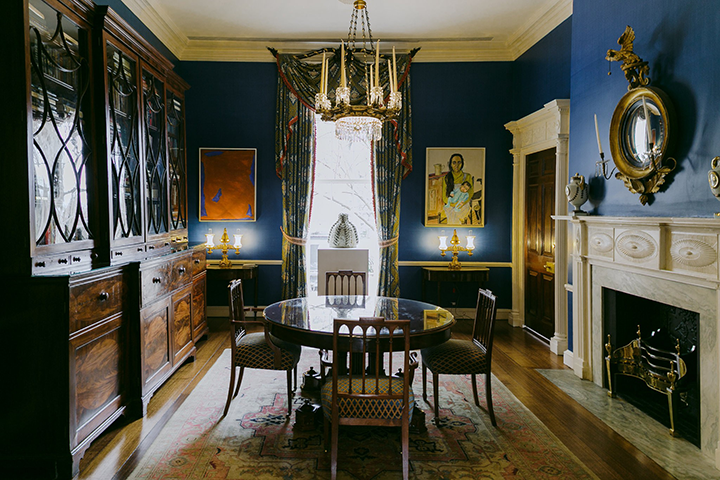 At Gracie Mansion, the residence of the Mayor of New York, She Persists: A Century of Women Artists in New York is on view through January 2020. Including works by 44 artists and collectives, the show is the largest to be mounted at the mansion and the first to highlight women artists. First lady Chirlane McCray said, "The exhibit is really important at this time, given the #MeToo movement, the centennial anniversary of the suffrage movement, [and] the historic number of women running for office."