October 11, 2019
10/11/19
Simone Leigh, Amy Sherald, and Lorna Simpson discuss the growing institutional visibility of black women artists in a New York Times interview. The three artists talk about experience, audience, and representation in the visual art world.
"In order to think about the artists working today, you also have to think about the work of [those] who came before. Yes, this is an important moment, but it reflects the previous changes that were made within institutions," Simpson said. "We have to also see this not just as a moment of visibility for black artists but also one of historically white institutions finally dragging themselves into the 21st century."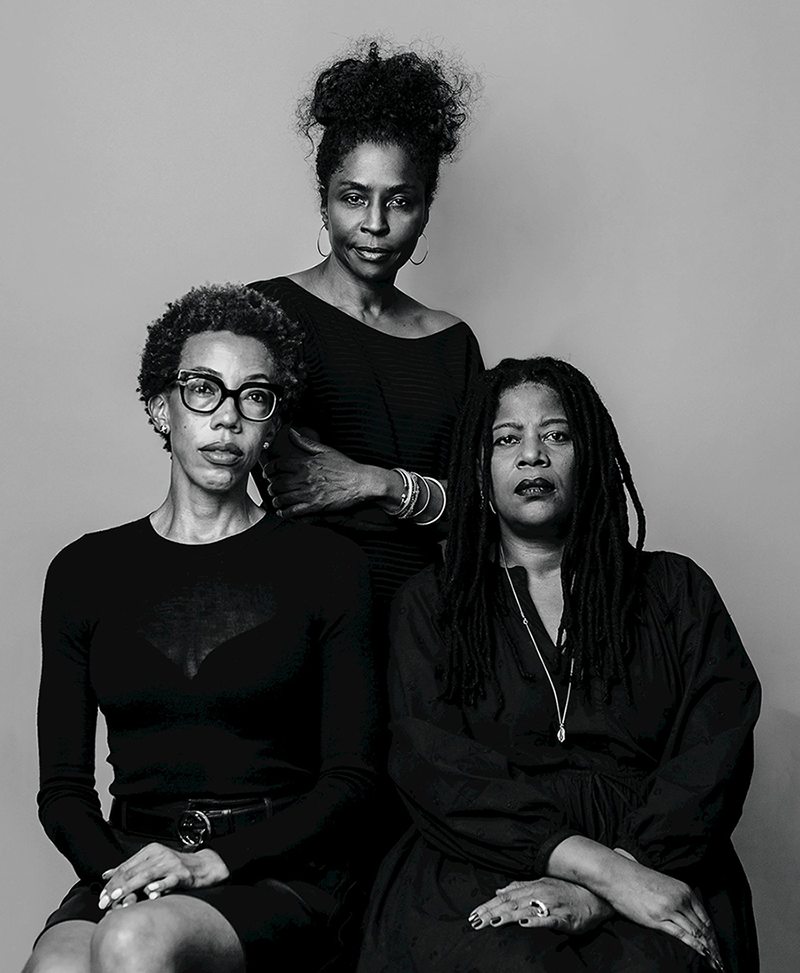 Front-Page Femmes
The Washington Post closely examines five artworks from Judy Chicago's The End: A Meditation on Death and Extinction, currently on view at NMWA.
A sculpture by Elizabeth Catlett recently sold for $389,000, breaking the late artist's previous auction records; Catlett's work is currently featured in the acclaimed traveling exhibition Soul of a Nation: Art in the Age of Black Power.
Slate profiles Lauren Gunderson, "the most popular playwright in America," before her first New York City premiere, The Half-Life of Marie Curie.
Artsy compiles three lessons on how to be an artist from archived interviews with Lee Krasner.
Documentary photographer Jill Freedman died on October 9, at the age of 79. The New York Times remembers the "adventurous photographer who immersed herself for months at a time in the lives of street cops, firefighters, circus performers and other tribes she felt were misunderstood."
Polish author Olga Tokarczuk has been awarded the 2018 Nobel Prize in literature; the Nobel Committee postponed the ceremony due to a scandal. Tokarczuk is only the 15th woman to win the Nobel for literature, out of 116 laureates.
The Chicago Tribune highlights the Art Institute of Chicago's feminist moment: this fall, nearly every temporary exhibition space in the Modern Wing will feature work by women artists.
Frieze reviews Carmen Maria Machado's memoir In the Dream House, which "tries to account for the vast chasm between the fantasy of a queer life, the reality of the one she once lived, and how this might play out in the reality of the normative, heterosexual imagination."
Artsy investigates the devastating effects of the student debt crisis on young artists.
Simone Biles won her 22nd world championship medal, breaking the world record for women's gymnastics; Biles is one medal away from tying the men's record.
Shows We Want to See
Meleko Mokgosi: Bread, Butter, and Power will open on October 19 at the University of Chicago's Smart Museum of Art. The 20-panel installation explores the effects of democracy, gender, and labor in the context of southern Africa.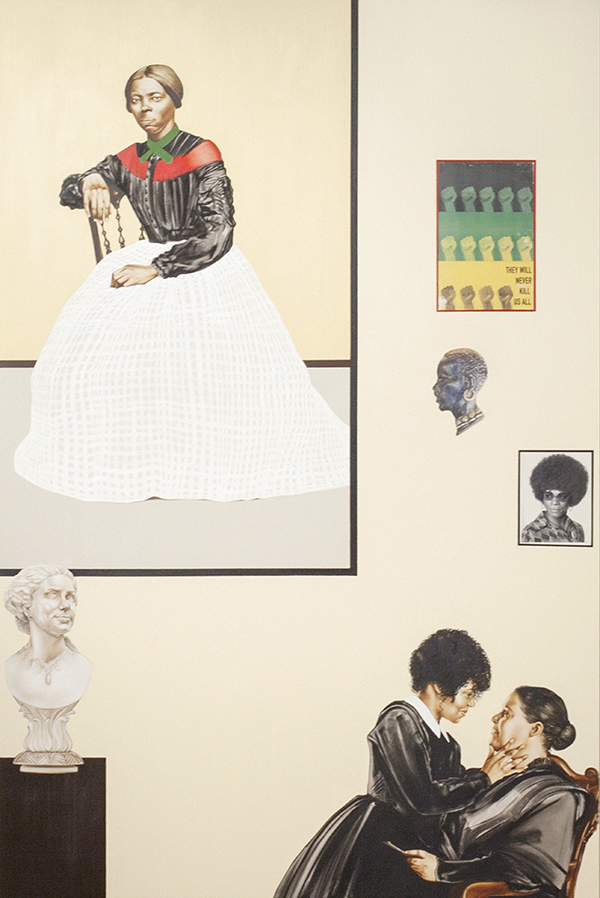 Natalie Ball: Twinkle, Twinkle, Little Snake, now on view at the Seattle Art Museum, challenges the dominant misrepresentations of Native American identity. Art & Object reviews the exhibition that "points out the absurdity of our assumptions [about Native Americans]."