October 4, 2019
10/4/19
Kara Walker has unveiled her new commission for Tate Modern: a towering counterpart to Buckingham Palace's Victoria Memorial. The classically inspired fountain, Fons Americanus, turns the traditional monument to empire on its head by exploring the interconnected and violent histories of Africa, Europe, and America.
In a New York Times article, Walker discussed how her art responds to imperialism beyond the United States: "I'm talking about power dynamics…universally, and also in the New World, or in the world that was created by the imperial project."
Front-Page Femmes
Washingtonian Magazine named NMWA director Susan Fisher Sterling one of the city's most powerful women.
Artist Stephanie Syjuco speaks to Art21 about how textiles can conjure up America's unsettling past.
The Gallery at Windsor in Florida will host an exhibition of Rose Wylie's artwork in collaboration with the U.K.'s Royal Academy. This will be the partnership's first exhibition of work by a woman artist.
Juxtapoz examines the vivid paintings, prints, and ceramics of Anna Valdez before the opening of her new exhibition at New York City's Hashimoto Contemporary.
The Getty Museum has acquired artwork by photographer Laura Aguilar following her career retrospective.
he New York Times remembers Abstract Expressionist Mary Abbott who died in late August at age 98.
Hyperallergic reviews Sara VanDerBeek's new print series, Women & Museums, which examines how women occupy institutional spaces.
The Art Newspaper interviews painter Elizabeth Peyton on her new solo show at London's National Portrait Gallery; she is the first artist to have the works in her show interspersed throughout the gallery's historical collections.
ArtNews reviews artist Nicole Eisenman's sculpture Procession at the 2019 Whitney Biennial.
Jenny Holzer's upcoming collaboration with Creative Time, a public light projection on Rockefeller Center titled VIGIL, will address the gun violence epidemic.
Hyperallergic profiles Vietnamese-American artist Cindy Trinh, whose documentary photography captures the Asian and Asian-American experience through food, labor, and culture.
Great Women Artists, a new anthology from Phaidon, presents five centuries of female creativity through more than 400 compelling artworks.
Shows We Want to See
Agnes Denes: Absolutes and Intermediates opens October 9 at The Shed in New York City. The exhibition will include three newly commissioned works including an architectural model that aspires to turn a Queens landfill into a forest of trees to address the area's public health problems. Artforum profiled the conceptual artist in preparation for the retrospective.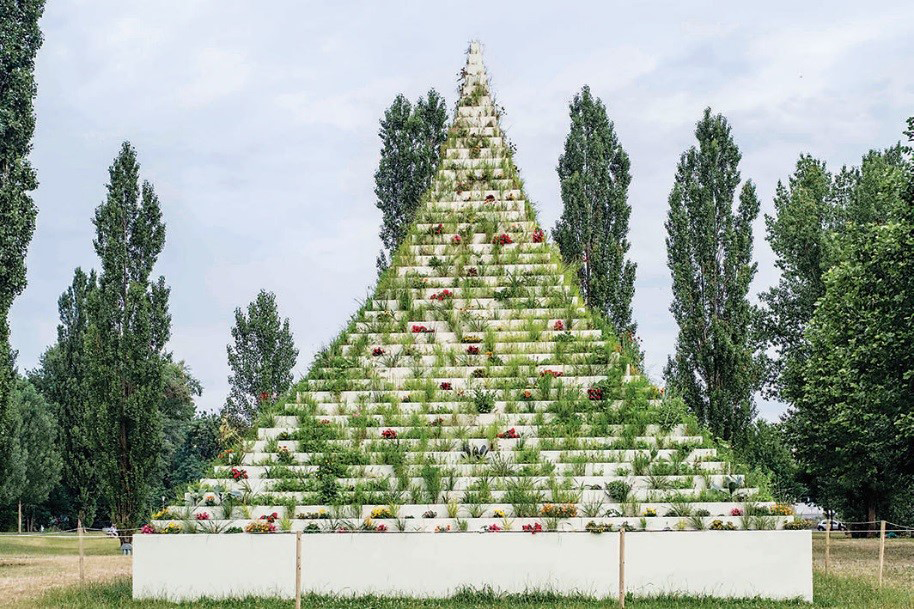 Caitlin McCormack's Granny opens October 5 at Hashimoto Contemporary in San Francisco. The exhibition explores "the intersection between crochet, gender, and age, viewed through the prism of remembrance." Juxtapoz interviewed the artist about her distancing from the term "crochet artist."
The Modern Art Museum of Fort Worth will open Robyn O'Neil: WE, THE MASSES on October 18. The survey spans the past 20 years of O'Neil's career and includes multi-paneled drawings, graphite on paper, collages, and the animated film WE, THE MASSES (2011).