September 18, 2015
9/18/15
Women, Arts, and Social Change is NMWA's new initiative to address gender parity in the art world. NMWA Director Susan Fisher Sterling spoke with artnet about the inspiration behind the program and its cross-disciplinary series Fresh Talk. Conversations will feature figures like Carrie Mae Weems and Guerrilla Girl Alma Thomas.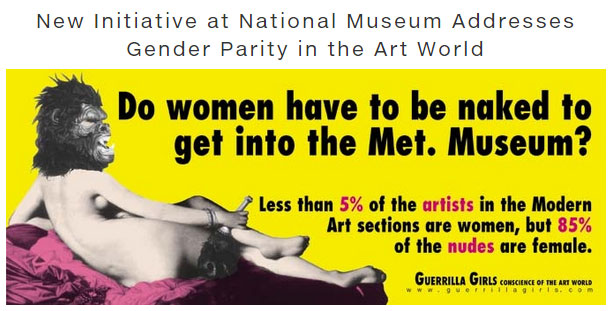 Sterling says, "Current discourse focused on women and social change typically do not include any depth on the arts and programs focused on arts and social change tend to underrepresent women's contributions. With our mission to champion women through the arts, no organization is more uniquely poised to take up this conversation."
Front-Page Femmes
ARTnews shares that the The Protector of Home and Family is the "first known visual art work by Dr. Maya Angelou to be publicly exhibited or offered for sale." Angelou's art collection also sold for nearly $1.3 million on Tuesday.
The Huffington Post lists 10 historic women photographers, including Nan Goldin, Shirin Neshat, and Diane Arbus.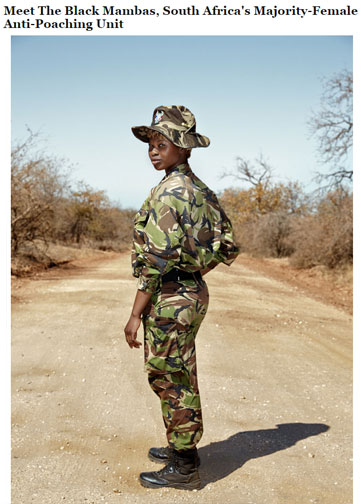 "I am strong. I am a woman. And I bite like a Mamba!" says a member of the Black Mamba Anti-Poaching Unit to photographer Julia Gunther. Gunther chronicled the work of the majority-female patrol in South Africa.
ARTnews visits artist Natalie Frank in her Brooklyn studio.
ARTINFO includes Joyce Kozloff among the list of 25 most collectible midcareer artists.
Marilyn Minter discusses Photoshop, feminism, fashion, and fine art. A supporter of other women artists, Minter says, "When a show is curated, it has to have other women in, too, or I won't do the show."
The New Yorker compares the divergent paths of two Iranian artists, Monir Shahroudy Farmanfarmaian and Shirin Neshat.
In honor of the author's 125th birthday, BBC archivists released lost Agatha Christie radio plays.
Rachel Cassandra's upcoming book incorporates the work of 20 women street artists in South and Central America.
Women's Voices Theater Festival is an initiative by 50 of the D.C. region's professional theaters to present at least one world-premiere play by a female playwright during a six-week period.
Television is as male-dominated as the film industry. This year, women make up 42% of all speaking characters and 27% of behind-the-scenes roles like creators, writers, and producers.
Shows We Want to See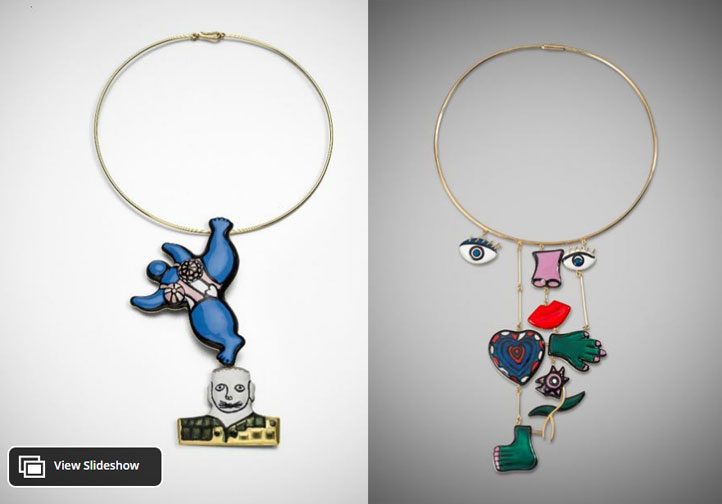 Jewelry and related drawings by French artist Niki de Saint Phalle will be featured at Louisa Guinness Gallery.
A survey of American installation artist Ree Morton is on view at Madrid's Reina Sofia. Hyperallergic says Morton's late works "have waded into the contested feminist debate about "women's art"…by deliberately overstating a girlish, kitschy aesthetic in order to lay bare its gendered stereotypes."
The Silversmith's Art: Made in Britain Today at the National Museum of Scotland showcases 150 silverworks and half of the artists are women, "showing the increasingly pivotal role women represent in contemporary British silversmithing."
(Em)Power Dynamics: Exploring the Modes of Female Empowerment and Representation in America—an all-woman show—is on view at The Gateway Project Space in New Jersey.