April 23, 2021
4/23/21
Cuban American artist María Magdalena Campos-Pons has won the Pérez Art Museum's annual $50,000 Pérez Prize. The award recognizes the "acclaimed professor and artist, who's touched so many through her work exploring history, race, and culture," collector Jorge M. Pérez said.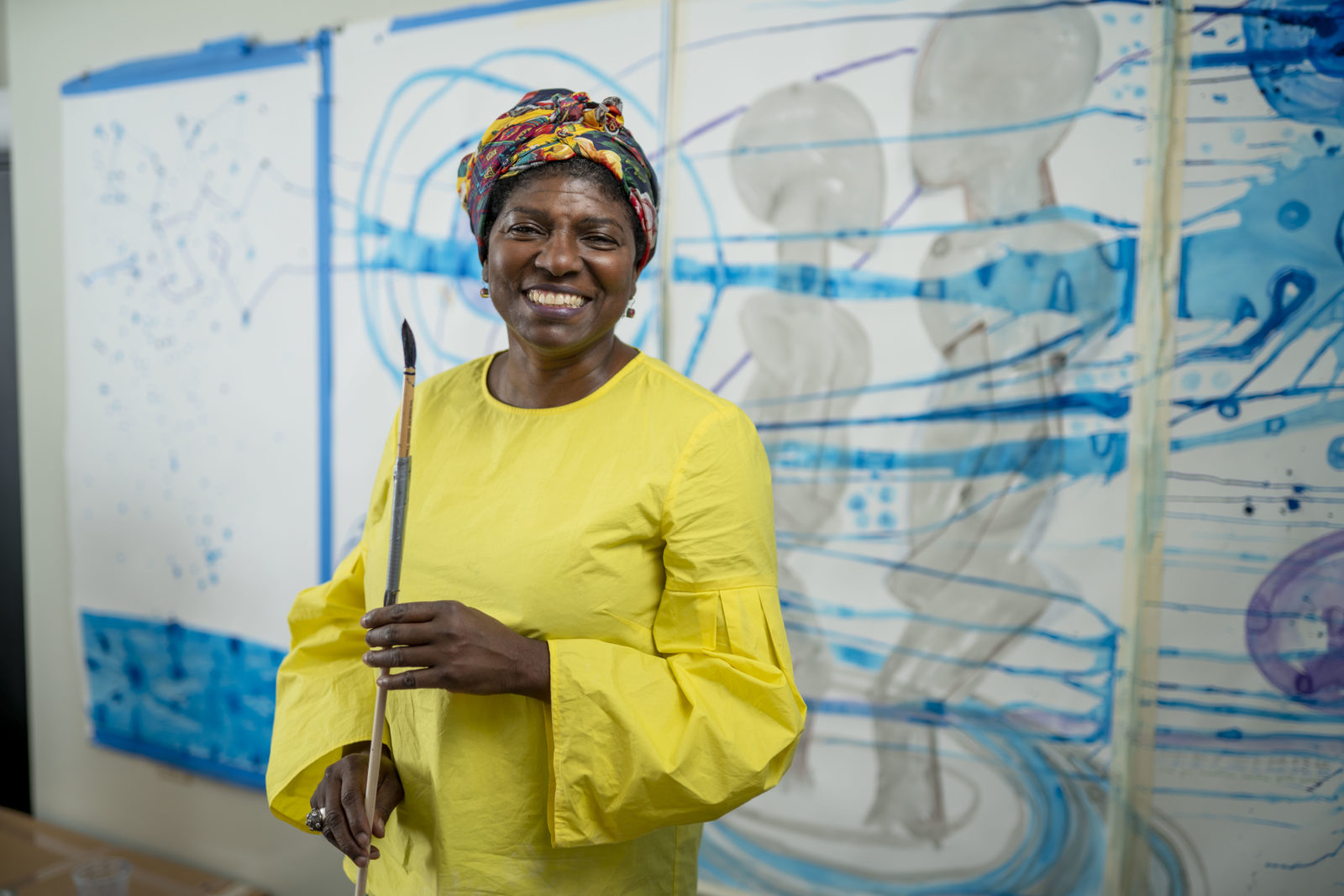 The multimedia artist, who is a professor of fine arts at Vanderbilt University, creates socially engaged works that are often autobiographical and deal with colonialism, immigration, and feminism.
Front-Page Femmes
The New York Times profiles Asian American artists, including Jamie Chan, Anicka Yi, Betty Yu, and Astria Suparak, who are combating bias with subway posters, social media, and Zoom webinars.
The Guardian features an online gallery of photos by Graciela Iturbide, who recently won the 2021 Sony World Photography Award.
St. Louis's Prism Theatre Company has announced plans for a festival of plays written by women. Submissions are open through June 1.
Hyperallergic reviews the book Dižà Nó ole, a collaboration between photographer June Canedo de Souza and Odilia Romero and Janet Martínez of Cielo, that features portraits of 21 undocumented Indigenous women from Mexico and Guatemala.
The childhood home of abolitionist Harriet Tubman has been found on Maryland's eastern shore; Julie M. Schablitsky, chief archeologist for Maryland's state highway administration, led the efforts.
The Smithsonian American Art Museum reflects on Navajo artist Christine McHorse, whose clay works pushed against conventions.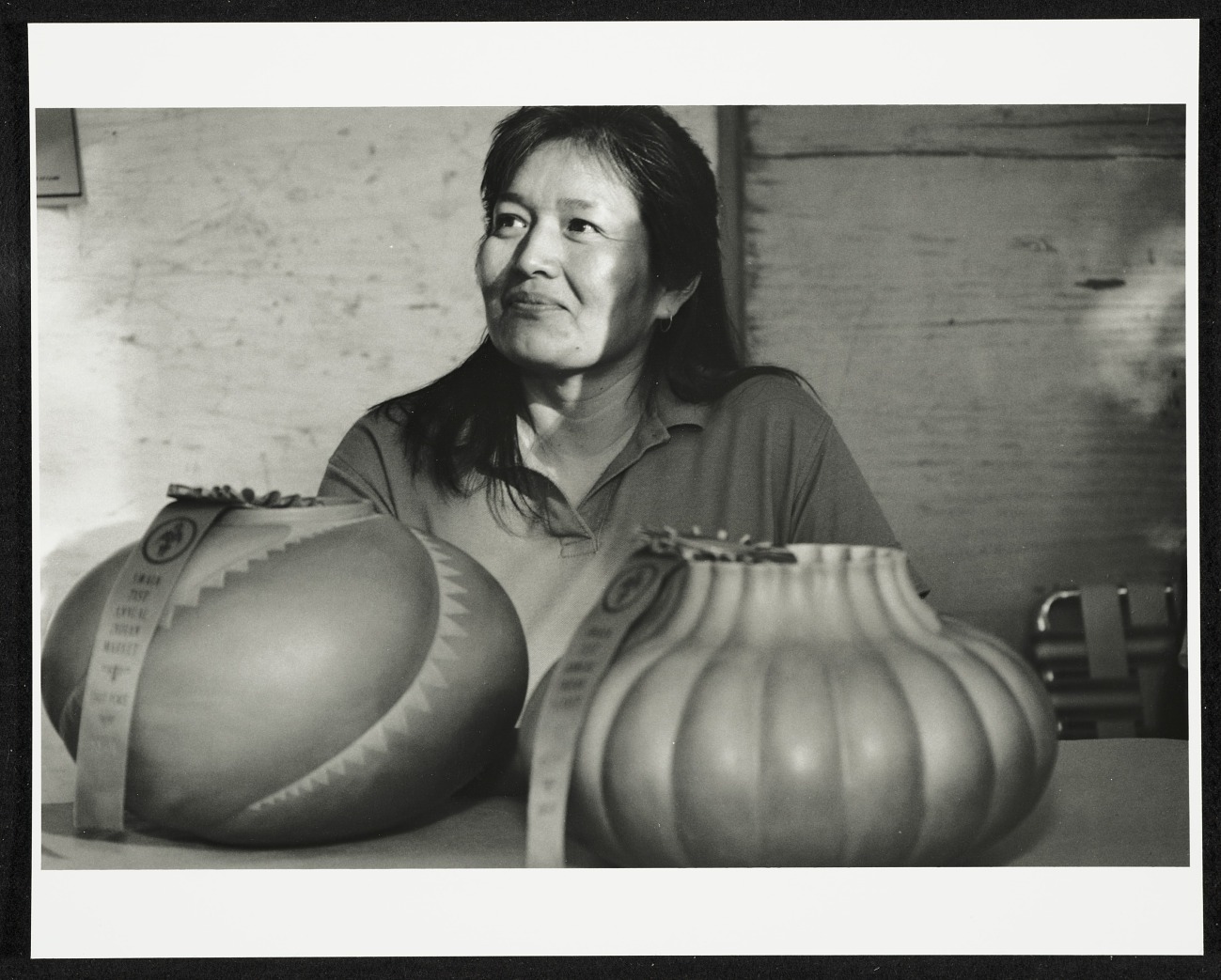 The New York Times looks at Lisa Rovner's new documentary, Sisters With Transistors: Electronic Music's Unsung Heroines, which spotlights the women who were integral in building the genre.
Artist Camille Walala has transformed London's Design Museum shop into an essential business, selling pantry staples designed by 10 emerging artists at grocery store prices.
The New Yorker reviews Alice Neel's current retrospective at the Museum of Modern Art.
The Guardian interviews actor Juliet Stevenson about how painting got her through lockdown.
Hyperallergic reviews Adjua Gargi Nzinga Greaves's exhibition The x in floral is silent when spoken, currently on view at Artist's Space in Manhattan.
Shows We Want to See
At 401 West 14th Street in Manhattan, May We Know Our Own Strength is presented by Amanda Phingbodhipakkiya, in partnership with the NYC Commission on Human Rights and NYC Department of Cultural Affairs. The installation highlights the voices of anonymous survivors of racism and sexual violence. Anyone can visit the artist's website and submit their story of survival; Phingbodhipakkiya  prints out all submissions and weaves them into the installation. She also performs a ritual to honor the Asian women recently murdered in Atlanta every night at 8 p.m., and viewers can watch the space via a 24-hour live stream. The Guardian recently interviewed Phingbodhipakkiya. The project runs through May 15.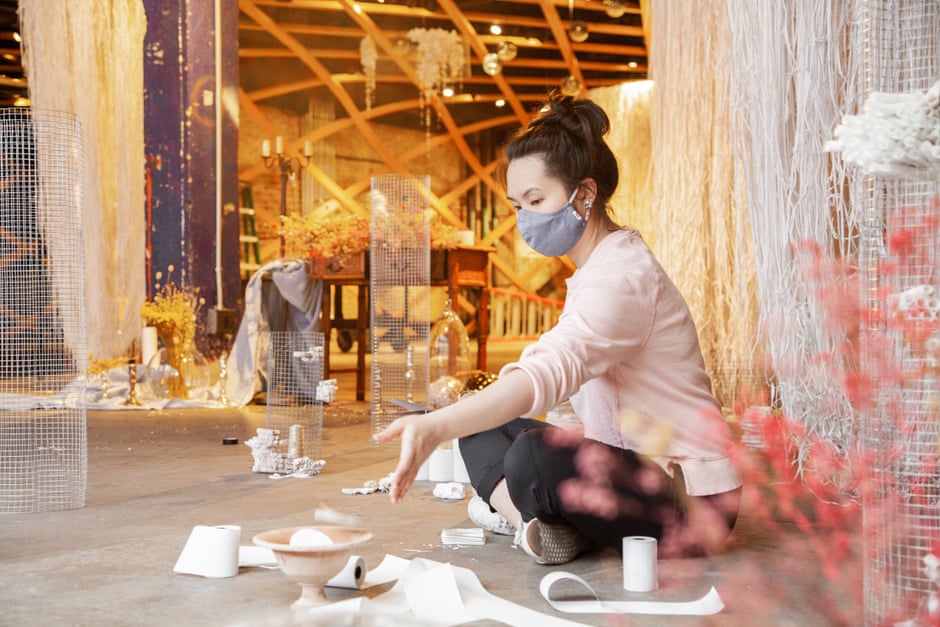 At the Fortnight Institute in New York City, Danielle Mckinney's Saw My Shadow presents new paintings of women by themselves in enclosed domestic spaces. Writer Asiya Wadud notes in the exhibition text, "The long, slow focus splays time and diminishes any possible urgency. The figures' gaze rests just beyond us and in their own way, they each seem to say 'I take my time.'" On view through May 16.