April 24, 2020
4/24/20
To commemorate the 50th anniversary of Earth Day, Jenny Holzer unveiled a new project that simultaneously addressees the COVID-19 pandemic and climate change. The artist's gallery, Hauser & Wirth, sold 100 limited-edition prints of one of Holzer's famous truisms, "ALL THINGS ARE DELICATELY INTERCONNECTED."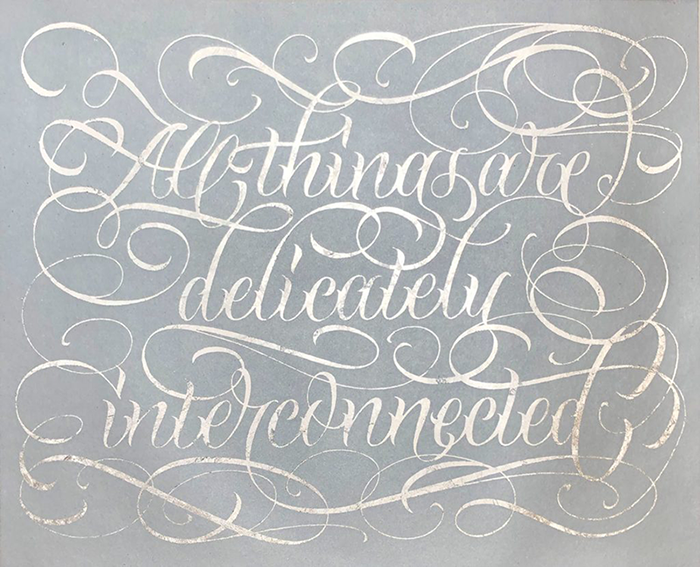 Proceeds will go to the conservation group Art for Acres and the World Health Organization's COVID-19 Solidarity Response Fund. Holzer said, "Artists are good at reflecting what's around, and this is a time for reflection and reflecting if there ever was one."
Front-Page Femmes
Judy Chicago, Jane Fonda, Hans Ulrich Obrist, and Swoon have launched Create Art For Earth, a new project bolstered by NMWA and the Serpentine Galleries, a global effort to "flood the world with…images of healing, caring, repairing…to create a just and equitable world."
Artnet publishes seven practical tips for engaging art lovers through social media, highlighting NMWA's own #MuseumFromHome efforts.
The Observer profiles Mona Chalabi, whose data-driven illustrations are keeping people informed during COVID-19.
The Guardian reviews Fiona Apple's "strange and exceptional" new album, Fetch the Bolt Cutters.
Ahead of Mother's Day, Artnet rounds up depictions of mothers and children throughout art history, including works by Alice Neel, Elisabeth Louise Vigée-LeBrun, Amy Sherald, Carrie Mae Weems, and Mary Cassatt.
The New York Times profiles 10 women in jazz, including Valaida Snow, Lil Hardin Armstrong and Una Mae Carlisle, who never got their due.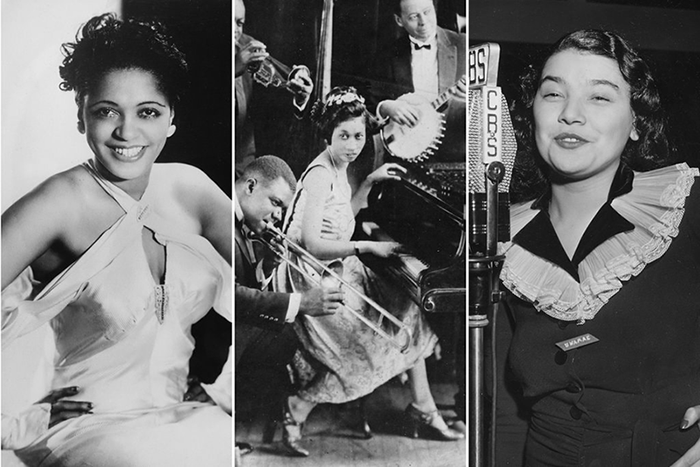 The New Yorker explores the "otherworldly women" in playwright Kathleen Collins's works: "black women of a creative or intellectual bent…whose quotidian struggles with marriage, motherhood, and work take on cosmic proportions."
Artnet interviews Miranda July, whose new film Kajillionaire will be released in June, about the creative obstacles and opportunities of quarantine.
Artforum interviews Petra Cortright on self-isolation, Zoom and FaceTime, and her early webcam works.
NPR profiles Katharina Fritsch, providing a virtual visit to her solo show at the Matthew Marks Gallery.
For the New Yorker, writer Rachel Cohen muses on what we miss without museums—and includes a nod to Berthe Morisot's Woman in a Garden (1882–83).
The New York Times interviews writer Chimamanda Ngozi Adichie about what she reads while she works.
Shows We Want to See—Online Edition
Artnet provides a virtual look at Mira Lehr: High Water Mark, which was on view at the Mennello Museum of American Art in Orlando, Florida. As an eco-feminist artist from Miami whose career spans five decades, Lehr's nature-based imagery encompasses painting, design, sculpture, and video installations.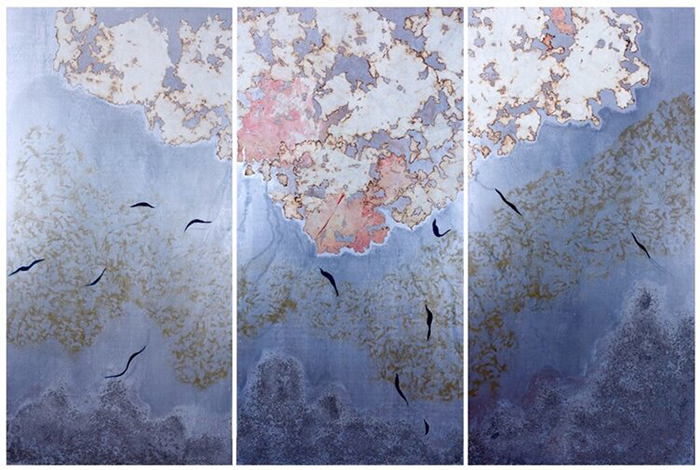 At the Gladstone Gallery, Guo Fengyi is now viewable online. The show focuses on a selection of the artist's hyperdetailed and conceptually complex, large-scale scrolls. Created by employing a meditation system associated with tai chi, these works present an in-depth survey of the artist's practice, which began during the latter portion of her life. Concurrent to this exhibition, The Drawing Center hosts Guo Fengyi: To See from a Distance.