April 22, 2020
4/22/20
As NMWA remains temporarily closed due to COVID-19, along with other museums and cultural institutions around the world, we've been diligently working to bring the museum to you at home. In this series, we'll check in with NMWA staff in their own homes for a personal look at the creative ways they're staying connected, inspired, and grounded.
Do you have recommendations? Let us know in the comments below or share on social media @WomenInTheArts!
Carolyn Higgins, senior membership manager
Reading: Along with Madeline Miller's The Song of Achilles, I'm reading several historical biographies, from Rodin to Queen Victoria. And I now have time to enjoy all the magazines I subscribe to: Bon Appétit, Martha Stewart Living, and National Geographic!
Creating: I love adult paint-by-numbers. They take time, but are very calming.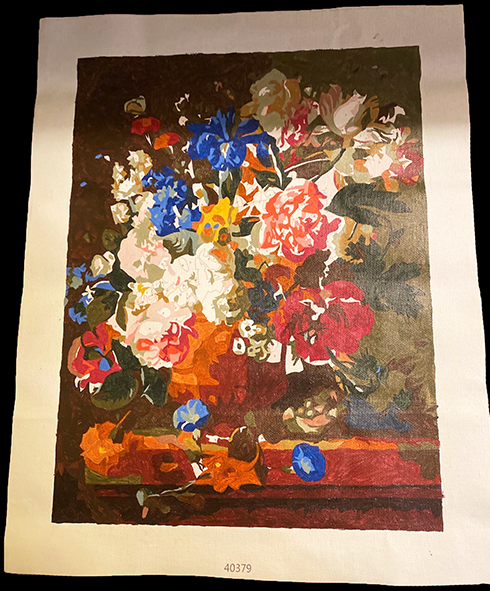 Cooking: My mother and sister taught me to cook, and since we can't be together physically, we've been calling to talk about what we're making. It's so therapeutic. I'm experimenting with new recipes, including bread and sweets, to share when friends "social distance visit" through the window.
Listening: I've been dancing around my apartment to Lady Gaga and Beyoncé—they're like coworkers now. I also do calming guided mediations with jellyfish via Monterey Bay Aquarium's YouTube channel.
Inspiration: I'm using this time to check in with longtime museum Charter Members. These calls are so uplifting. NMWA @ Home has also been helpful. I look forward to "Art Fix Friday" to see what women in the arts are doing around the world. And I love examining floral works in the museum's online collection, from Alma Thomas to Amy Lamb. There are so many amazing details in Rachel Ruysch's paintings. Try to count the bugs!
Maintaining Perspective: My 92-year-old grandmother and I speak regularly. She has survived so much in her long life. While she says this is the craziest thing she's experienced, she remains in great spirits and reassures me that we will get through this even stronger.
Fiona McNally, development officer, events and partnerships
Reading and Watching: A friend started a virtual "Quarantine Book Club." We're reading Elizabeth Wetmore's first novel Valentine. I'm finishing Sally Rooney's Normal People and eagerly anticipate its upcoming TV adaptation. I'm also enjoying Hulu's mini-series based on Celeste Ng's wonderful book Little Fires Everywhere. Otherwise, I limit my TV viewing to comedies like Curb Your Enthusiasm and Schitt's Creek.
Making: Cooking is my escape. I'm following recipes from Alison Roman and another favorite home-chef, Smitten Kitchen's Deb Perelman.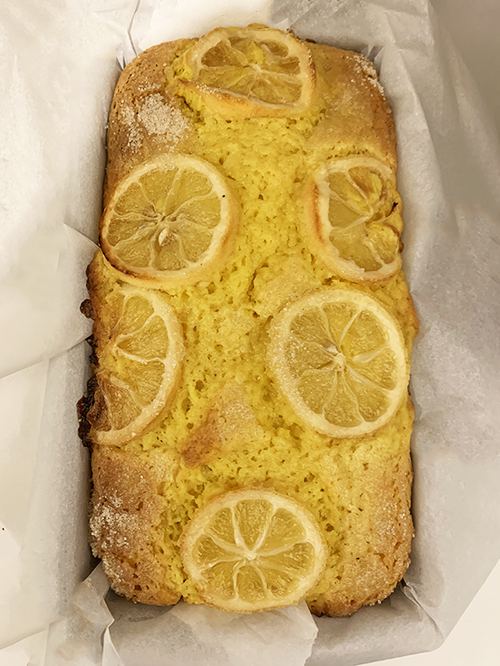 Supporting: It's inspiring to see museums, performing arts organizations, and nonprofit institutions creatively engage with supporters digitally, even as they've had to cancel exhibitions, conferences, or entire performance seasons. I've been able to donate to D.C.'s Arena Stage and Kennedy Center, West Virginia's Contemporary American Theater Festival, and Rhode Island's Highlander Institute, and hopefully those who are able will consider extending contributions to the organizations they care about.
Maintaining Perspective: I'm reaching out to loved ones across the country. Some have had to postpone weddings, change birth plans, or quarantine solo. I can't wait to see people again—not just loved ones, but strangers on the bus, fellow movie theater-goers, and everyone at D.C.'s music venues. There's much to look forward to when this ends.