August 30, 2019
8/30/19
On September 9, artist Wangechi Mutu will take over the Metropolitan Museum of Art. Four bronze female figures will be installed in the building's exterior niches facing Fifth Avenue—space that has stood empty for more than 100 years.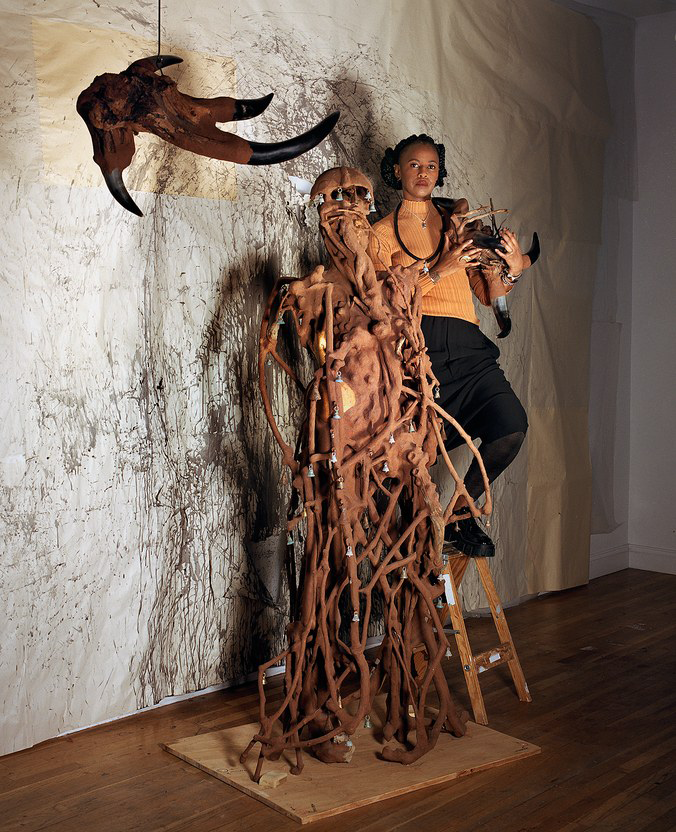 The seven-foot-tall sculptures, part African queens, part cyborgs, are inspired by images of caryatids—women who appear, quite literally, in supporting roles in numerous classical art forms: holding up the roof of the Acropolis, or on African stools. Mutu sought to empower these figures. "They're forever laboring under the weight of whatever these men have created. So I thought, well, release them from that," the artist said.
Front-Page Femmes
The Guardian looks at how the graphic novel became an outlet for shame, allowing female illustrators to confront how they see their bodies.
Next month Margaret Atwood will release her anticipated follow-up to The Handmaid's Tale; the New York Times rounds up everything to read and watch before getting your hands on The Testament.
Hyperallergic reviews Under Cover of Darkness, an exhibition at the Iziko Slave Lodge in Cape Town, South Africa, which gives voice to enslaved women who were largely written out of history.
Mexican artist Minerva Cuevas speaks to Art21 about how her artistic acts of sabotage inspired real activism.
The New York Times reviews Abstract Climates: Helen Frankenthaler in Provincetown, a show that presents Provincetown "as more of a psychic space, one of negotiation and self-discovery" for the artist.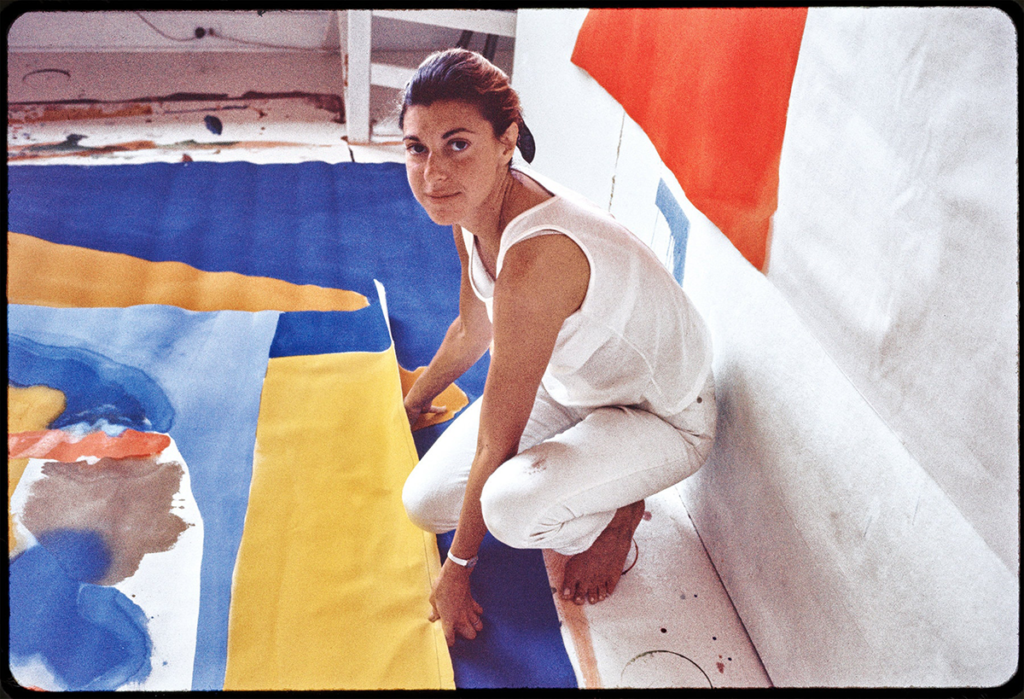 Frieze lists five trailblazing galleries around the world that only show women artists—including NMWA.
Artist Claudia Comte installed permanent underwater sculptures off the coast of Jamaica to help revitalize the area's coral reef.
Ningali Lawford-Wolf, one of Australia's most noted Indigenous actors, has died at age 52 from complications of an asthma attack.
The New York Times remembers Clara Schumann, music's unsung renaissance woman, ahead of her 200th birthday on September 13.
Hyperallergic interviews artist Gwen Shockey about her ongoing Address Project, which documents lesbian nightlife in New York City.
Shows We Want to See
Jenny Holzer: Things Indescribable is on view at Guggenheim Museum Bilbao in Spain. Hyperallergic reviews the retrospective—the largest survey of her work to date—which has been under-recognized. "Having 40 years of Holzer's work in one place means it's possible to trace lines of activity that are subtler and more poetic than the broad strokes she's most known for."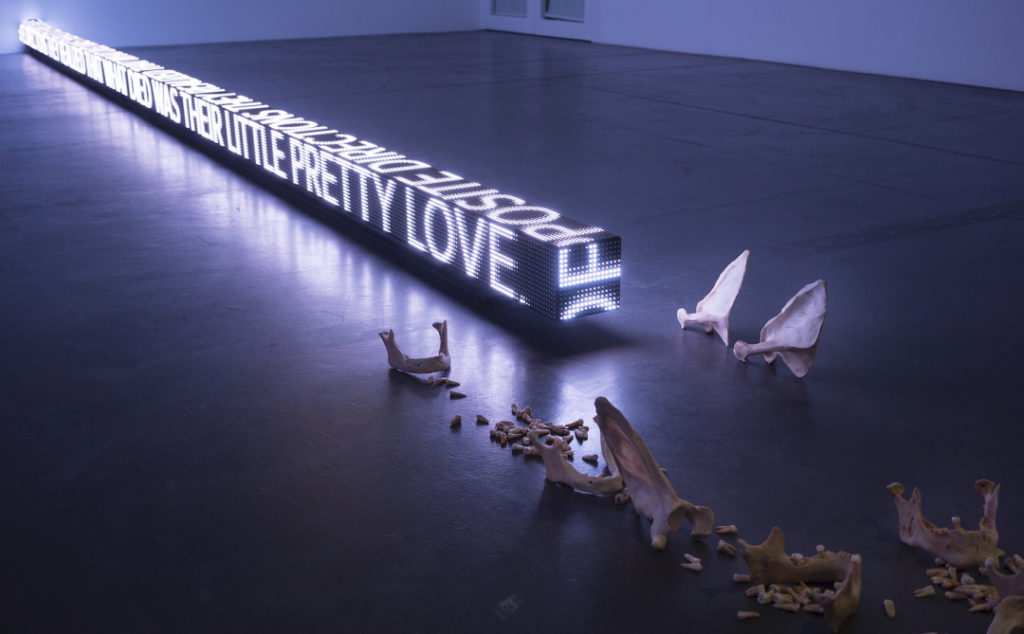 Mary Frances Whitfield: Why? is on view in Birmingham, Alabama, at the University of Alabama's Abroms-Engel Institute for the Visual Arts. The show presents the painter's works about racial violence and includes her sobering paintings of lynchings. The Nation profiles the artist and discusses the role of art in our collective national reckoning.
Emily Mae Smith: Avalon is open at Perrotin Gallery in Tokyo. With a nod to distinct painting movements including Symbolism, Surrealism, and Pop art, Smith creates lively compositions that offer sly social and political commentary. Can't make it to Tokyo? See her paintings on artnet.