September 4, 2019
9/4/19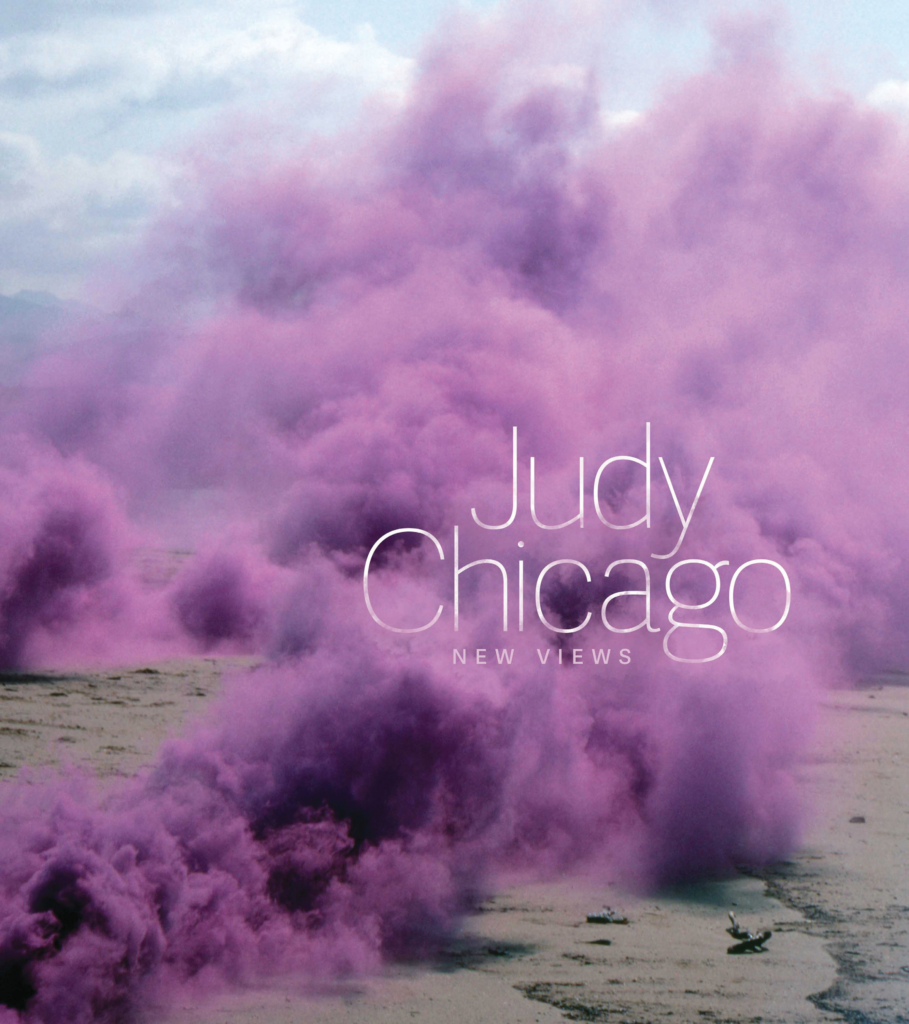 As the first major monograph on the feminist artist Judy Chicago in nearly 20 years, Judy Chicago: New Views provides fresh perspectives by leading scholars and curators. Many people know her famed installation The Dinner Party (1974–79), the centerpiece of the Elizabeth A. Sackler Center for Feminist Art at the Brooklyn Museum. Her other prescient bodies of work—on sexuality, birth, death, violence, our relationship with natural world, and more—are attracting attention as the art world takes a renewed look at this taboo-breaking contemporary artist.
This fully illustrated volume provides fresh perspectives on Chicago's career and accompanies the exhibition of her new work in Judy Chicago—The End: A Meditation on Death and Extinction, on view September 19, 2019–January 20, 2020, at NMWA. Highly esteemed contributors offer a new examination of Chicago's wide-ranging artistic expression and powerful voice. Sarah Thornton's opening essay provides a rich, yet succinct overview of Chicago's artistic vision and legacy, and Hans Ulrich Obrist's fascinating interview with Chicago is one of the most in-depth conversations with the artist to date.
Other essays—by Chad Alligood, Manuela Ammer, Massimiliano Gioni, Philipp Kaiser, Jonathan D. Katz, Martha C. Nussbaum, and William J. Simmons—focus on key bodies of Chicago's work across her career. They look at her early minimalist works created in Los Angeles in the '60s and '70s, the creation of the feminist art movement, and her experimental work in pyrotechnics—as well as her major projects The Dinner Party, Birth Project, Holocaust Project, and PowerPlay. Renowned philosopher Nussbaum concludes the volume with an essay on The End, calling the major new work "startling, upsetting, and profoundly loving."

To mark the publication of New Views, Nussbaum and Chicago will be in conversation about the book and exhibition at NMWA on September 22. Fresh Talk: Judy Chicago—New Views provides a chance, in real time, to dive deeper into the work and life of an artist steadfastly committed to expanding the role of the artist and claiming her role in history.
Judy Chicago: New Views is published on the occasion of the artist's 80th birthday, as well as the announcement of the Judy Chicago online archival portal, created through a collaboration between NMWA, the Arthur and Elizabeth Schlesinger Library on the History of Women in America at Harvard University, and Penn State University.

Judy Chicago: New Views
Published by: National Museum of Women in the Arts and Scala Arts & Heritage Publishers
Price: $55 U.S.; 240 pages / hardcover / 10 x 11 in.
ISBN: 978-1-78551-182-0