December 16, 2016
12/16/16
NPR explores 17th-century Italian painter Artemisia Gentileschi's status as a feminist icon.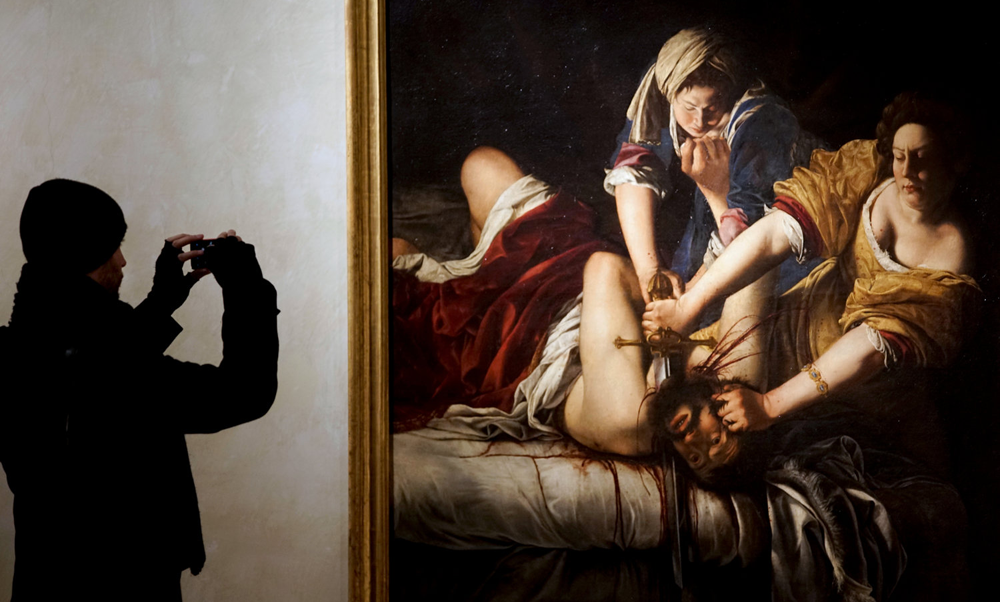 "She is a phenomenon in terms of the history of art, because we really understood her life far earlier than we cared, really, about her painting," says Judith Mann, a curator of Rome's exhibition Artemisia Gentileschi and Her Times.
Front-Page Femmes
NMWA Director Susan Fisher Sterling joined the "Why is Gender Still an Issue?" panel at Art Basel Miami.
Several artists offer free, downloadable, anti-Trump protest images.
ARTnews highlights exciting U.S.-based artists, including NO MAN'S LAND artist Jennifer Rubell.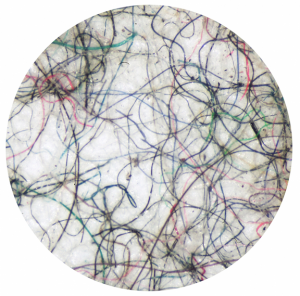 Artist Nina Katchadourian spent two years exploring MoMA for her new "Dust Gathering" audio guide.
Wendy Red Star explores the intersections of Native American ideologies and colonialist structures.
Annette Messager employs icons of anti-patriarchal anger in her drawings, paintings, sculptures, and installations.
Greek illustrator Meni Chatzipanagiotou creates a series of woodcut vignettes of animals and mountain ranges.
In her "Back to the Future" series Irina Werning re-creates childhood photos with painstaking detail.
Marina Abramović celebrated her 70th birthday at the Guggenheim Museum in New York.
Andrea Fraser talks about the "growing gap between art discourse and the social and political and actual lived reality of what we're doing."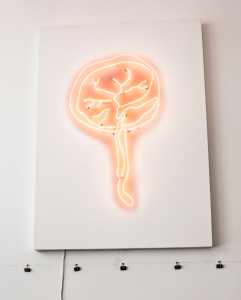 "It's harder to be taken seriously as a woman," says artist Zoë Buckman.
New York Magazine interviewed Tschabalala Self, Chloe Wise, and Ayana Evans about the "shifting balance of power at Art Basel."
Images of Irish artist Eileen Gray and Canadian activist Viola Desmond will appear on new currency.
"There is something both disturbing and inadvertently enthralling about the doughy fleshed out pencil drawings" by Ingrid Maillard in her "Contortion" series.
The Guardian reviews Siri Hustvedt's A Woman Looking at Men Looking at Women and writes, "The novelist's smart essays on science and the arts bridge the gap between the disciplines, inviting us to look at the world anew."
Hyperallergic raves about Muriel Leung's poems in Bone Confetti.
German painter Paula Modersohn-Becker is the subject of a new film.
Shows We Want to See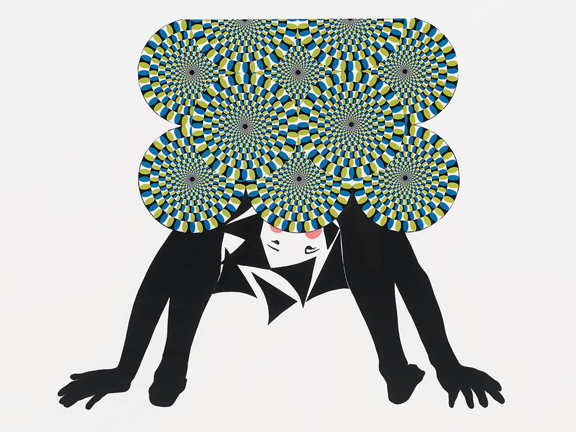 The Museum of Fine Arts in Boston displays more than 100 works by artist and writer Frances Stark in UH-OH.
Sonya Clark uses hair and combs to explore themes of cultural heritage, gender, beauty standards, race, and identity. Follicular: The Hair Stories of Sonya Clark at the Taubman Museum of Art includes new work and site-specific installations and performances.
The Metropolitan Museum of Art and the Hammer Museum announced a jointly-organized retrospective of Italian Arte Povera artist Marisa Merz, focusing on the artist's half-century career.