December 9, 2016
12/9/16
NO MAN'S LAND artist Helen Marten wins the 2016 Turner Prize. Marten also won the inaugural Hepworth Prize for Sculpture this month.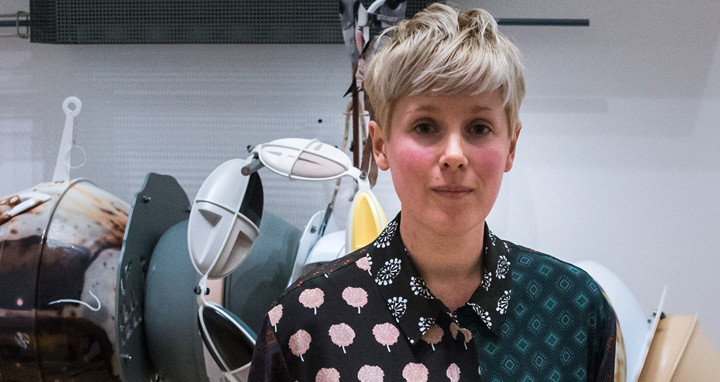 The Guardian and ARTnews discuss Marten's successes. The London-based sculptor vowed to split the money from both prizes with her fellow nominees. Tate Britain director Alex Farquharson says that Marten's work "reflects the condition of the world and particularly the condition of the visual world, one that is always accelerating, especially under the influence of the internet."
Front-Page Femmes
Two-person art collective Soda_Jerk receives the $100,000 Ian Potter Moving Image Commission.
Lorraine O'Grady lip-syncs to Anohni's "Marrow" in a new music video.
Faith Ringgold says, "You can't have art of any kind without freedom of speech."
Palestinian artist Inas Halabi's award-winning video Mnemosyne features 17 members of her family telling the story of her grandfather's scar.
A new study finds that "women are consistently earning less than men in the arts."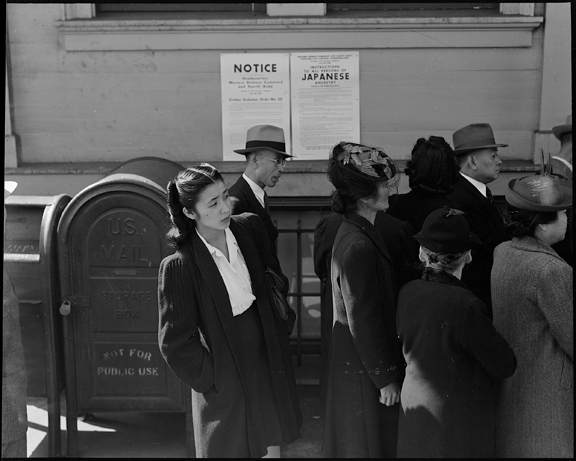 Dorothea Lange's censored photographs of Japanese internment camps were largely unseen and unpublished until 2006.
Lydia Polgreen is named editor-in-chief of The Huffington Post.
FKA twigs documents dance workshops she held with 400 dancers from the Baltimore area.
Natalie Frank and Zoe Buckman use politicians' sexist statements from the last 20 years to make a mural.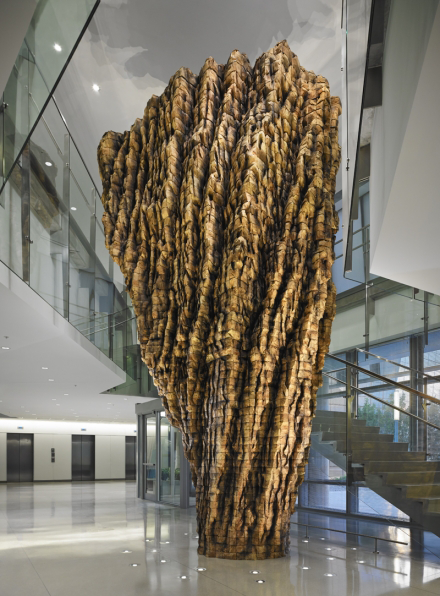 A towering cedar sculpture by Ursula von Rydingsvard was blamed for the hospitalization of over a dozen FBI employees, though there is no known evidence to link the two.
Becca Klaver's collection of poetry, Empire Wasted, "taps into the current zeitgeist."
The Creators Project highlights works by women photographers at Art Basel Miami.
The New Yorker highlights Zora Neale Hurston's life and work.
Emily Dickinson wrote on "scavenged paper: the flap of a manila envelope, the backs of letters, chocolate wrappers, bits of newspaper."
New works by writers Dava Sobel and Siri Hustvedt "examine how women have succeeded in the arts and sciences, often through channels men weren't interested in taking."
Nina Collins publishes a book of short stories written by her late mother, filmmaker Kathleen Collins, titled Whatever Happened to Interracial Love?
Beyoncé is the woman artist with the most Grammy nominations of all time.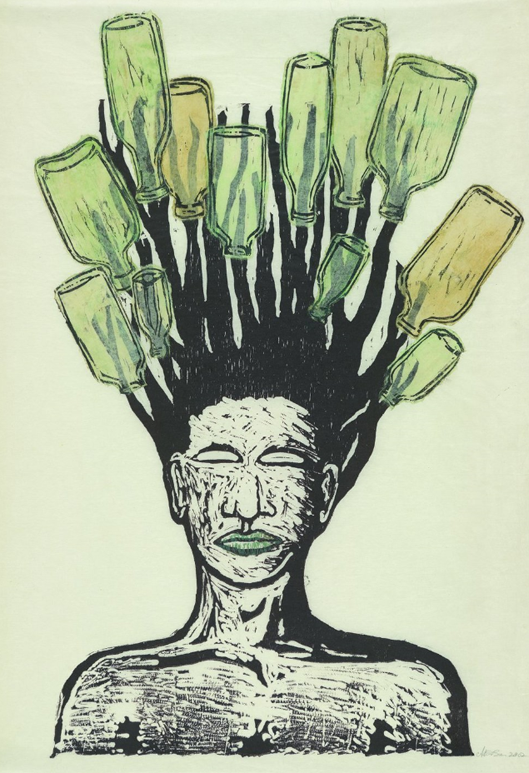 Shows We Want to See
The exhibition Beyond Mammy, Jezebel, & Sapphire: Reclaiming Images of Black Women "deconstructs the limiting categorizations mainstream culture allows black women."
"Sophistical symbol user" Betye Saar showcases assemblages from her 50-year career in Betye Saar: Uneasy Dancer.
The Museum of Contemporary Art in Denver features more than 60 works by Kim Dickey, including biomorphic objects and ceramic representations of garden mazes. The exhibition "subtly and surprisingly highlights the influence that objects and architecture have in shaping perception," writes Hyperallergic.