January 22, 2016
1/22/16
After Saatchi Gallery's Champagne Life exhibition announcement, the Guardian expresses mixed-feelings and Broadly writes that "all-female group shows may have to be a necessity until equilibrium has been achieved." In an interview with Artinfo, Saatchi Gallery Director and Chief Executive Nigel Hurst said, "the majority of women artists do have to keep more plates spinning."
Front-Page Femmes
Marina Abramović trains a group of Greek performance artists for a large-scale performance project at the Benaki Museum in Athens.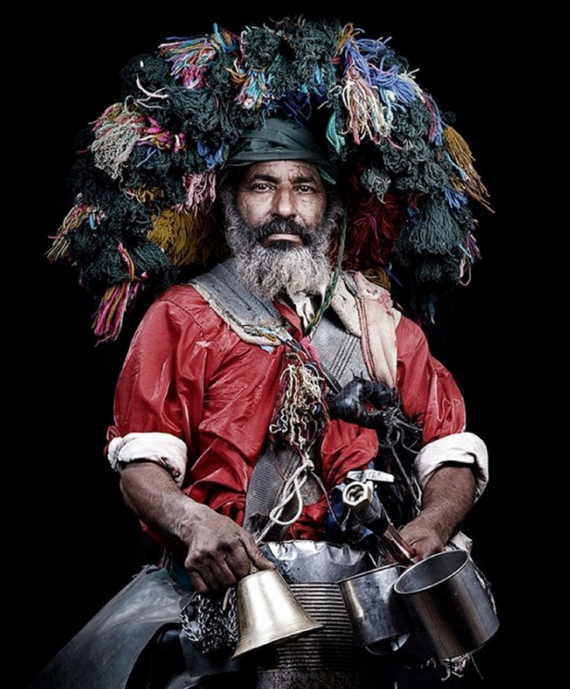 In tragic news, 33-year-old French-Moroccan photographer and video artist Leila Alaoui died from injuries sustained during a terrorist attack in Burkina Faso. Best known for her portraits of Moroccans and migrants, Alaoui sought "to give life to the forgotten."
The Atlantic delves into scientific illustrations by 17th-century naturalist artist Maria Sibylla Merian and writes, "One hundred and fifty years before Charles Darwin wrote his Origin of Species, Merian knew nature well enough to depict it as a constant struggle for survival."
The Red Sand Project asks participants to fill cracks in local sidewalks with red sand as a metaphor for the millions of trafficked people who "fall through the cracks."
A new Google Doodle celebrates Swiss Dada artist Sophie Taeuber-Arp and her "joyous abstractions."
The Guerrilla Girls challenge the art-world status quo in Minnesota with a series of "takeover" events.
Works by Mickalene Thomas, on view at Aperture Gallery, explore Thomas's various approaches to art making and background in photography.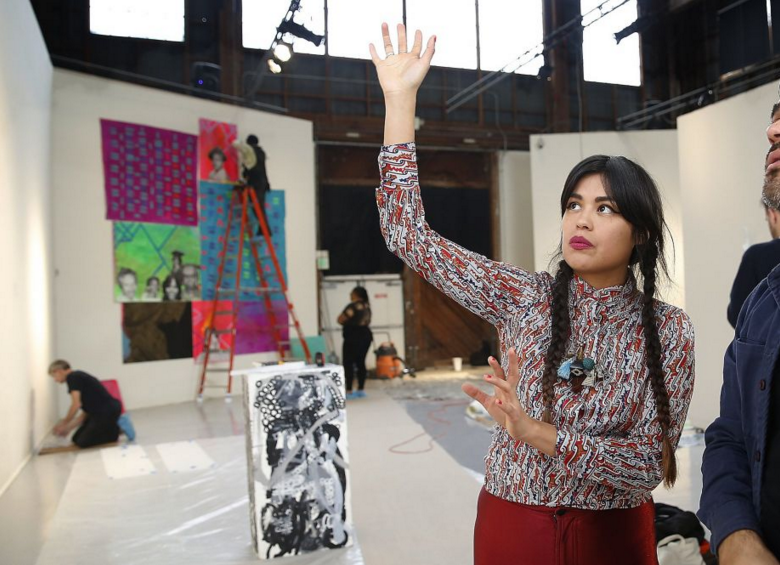 The San Francisco Chronicle explores Black Salt, a women's artist collective that sheds light on artists of color, queer artists, and other artists who are "on the periphery of museum culture."
Abeer Bajandouh, a 27-year-old Saudi freelance photographer and educator, explores themes of identity and immigration.
Bonhams addresses gender imbalance in the art world by dedicating a section of its upcoming sale to a selection of women artists.
Vogue creative director Grace Coddington scales back her role after more than 25 years at the magazine.
The New York Times reviews Golden Globe-winning comedian Rachel Bloom's series.
In a discussion about women choreographers, the Guardian describes "a gender imbalance so egregious, and of such long standing, that it shames the British dance establishment."
Chicken & Egg, an organization dedicated to supporting female documentarians, announces Kristi Jacobson, Julia Reichert, Yoruba Richen, Elaine McMillion, and Michèle Stephenson as its five grant award recipients.
Colossal shares behind-the-scenes work of three women animators.
Shows We Want to See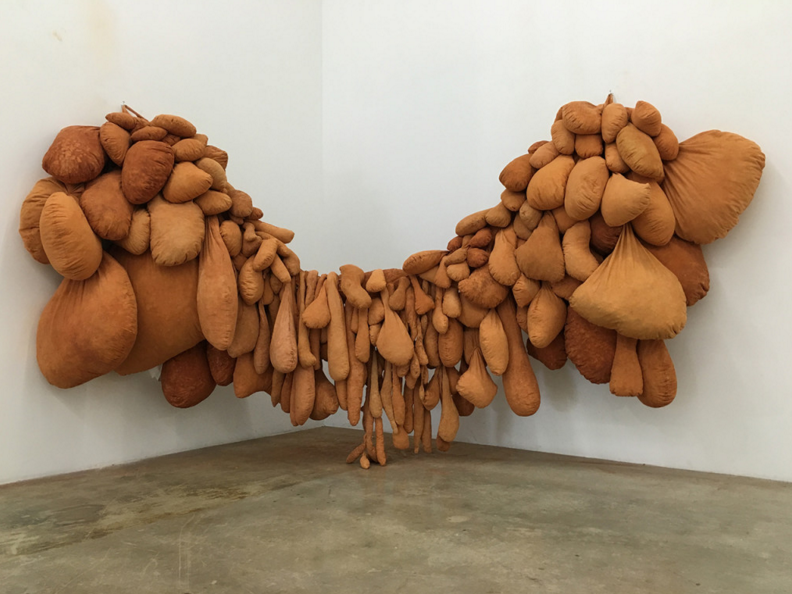 Hyperallergic explores stand-out artwork in No Man's Land and also discusses the challenges in presenting work by 100 women artists.
An exhibition in Berlin presents new paintings and works on paper by 81-year-old British artist Rose Wylie.
WOMEN: New Portraits features newly commissioned photography by Annie Leibovitz as a continuation of a project that began over 15 years ago.