January 5, 2018
1/5/18
The Art Newspaper reports that ceramicist Betty Woodman, who in 2006 became the first living woman artist to have a retrospective at the Metropolitan Museum of Art, died at the age of 87.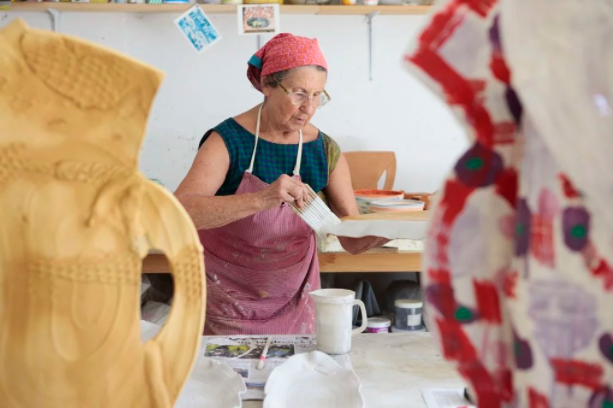 Woodman distinguished herself as an avant-garde sculptor when "the world of ceramics, where it intersected with 'high art,' was totally dominated by the macho." Hyperallergic and artnet remember the groundbreaking artist.
Front-Page Femmes
"You feel you are not alone," writes Hyperallergic about Mónica Mayer's multifaceted El Tendedero/The Clothesline Project at NMWA.
Large-scale paintings by Njideka Akunyili Crosby reflect her life in both Nigeria and the United States.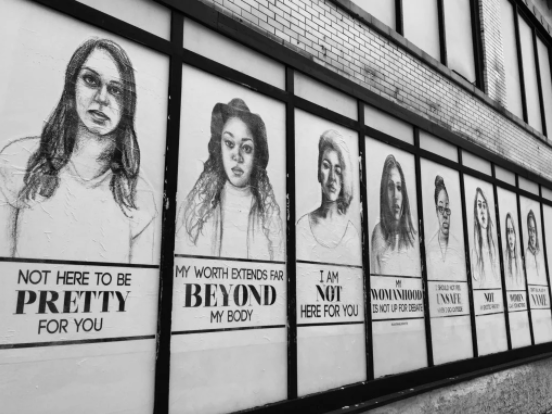 Tatyana Fazlalizadeh discusses her anti-street harassment series "Stop Telling Women To Smile" series and her work in the 2017 Netflix series reboot of the 1986 film She's Gotta Have It.
Romanian-born artist Adela Andea's futuristic light installations appear "as lit explosions. . . . springing outwards in a blend of chaos and control."
Hyperallergic and the Art Newspaper explore a new study which found that respondents consistently ranked works they believed to have been made by male artists higher than those believed to be by women artists.
The Foundation for Contemporary Arts grants $40,000 to three experimental poets, including Lisa Robertson, Anne Boyer, and Fred Moten.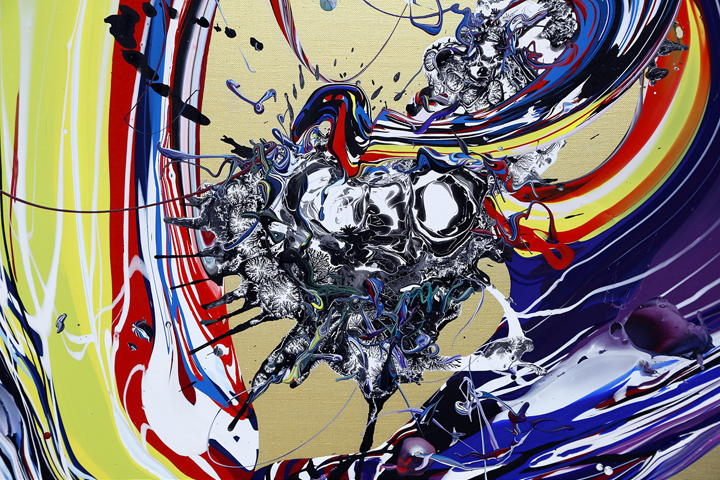 Using thick layers of vibrant vinyl paint, Icelandic artist Katrin Fridriks depicts the fire, ice, volcanoes, and geysers.
Sofia Bonati uses pencils, watercolors, inks, gouache, and markers to portray "the intricacy of the female mind and women's role in society."
Maysaloun Hamoud's film In Between is a "bold, brassy and beautiful first feature about living while Arab and female in Israel."
Dick Van Dyke Show actress Rose Marie died at the age of 94.
Some of Hollywood's most powerful women have teamed up to launch the Time's Up campaign, an initiative aimed at combating sexual harassment inside and outside the industry.
For the first time since 1958 the top three highest-grossing films of the year starred women.
Shows We Want to See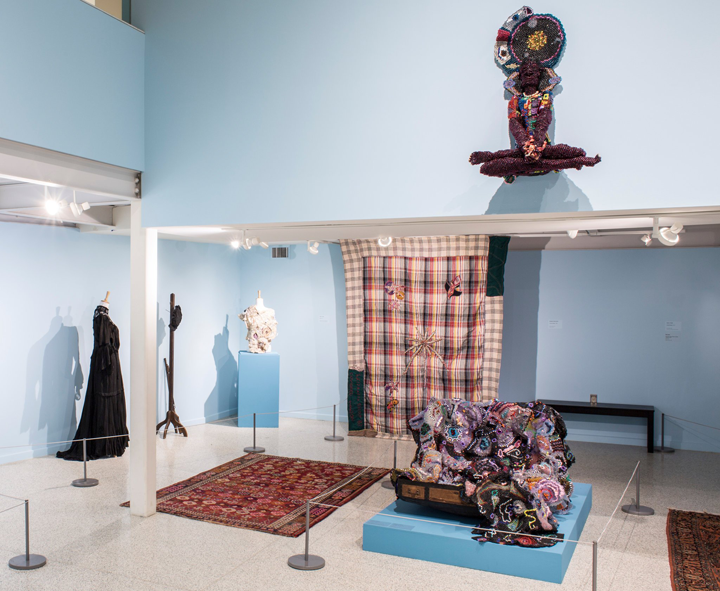 Harriet Tubman and Other Truths, on view at Grounds for Sculpture in New Jersey, explores decades of Joyce J. Scott's work—including her jewelry and figurative work, along with an homage to Harriet Tubman.
Marking the Infinite at the Scottsdale Museum of Contemporary Art features 70 works by nine contemporary women artists hailing from remote regions of Australia.
Hooked on Patty Yoder surveys the 13-year career of American rug hooker Patty Yoder, who set a new standard within the field of American textile arts with her attention to color, composition, and technique.