July 16, 2021
7/16/21
At the Storm King Art Center in New Windsor, New York, two new works by Sarah Sze rupture the natural landscape. The permanent, site-specific sculpture Fallen Sky (2021) uses mirrored stainless steel to refract the Hudson Valley's rolling hills. Accompanying it is Fifth Season (2021), the artist's entropic indoor collage installation, on view through November 8. Fallen Sky is Storm King's first permanent commission since Maya Lin's Storm King Wavefield was completed in 2008.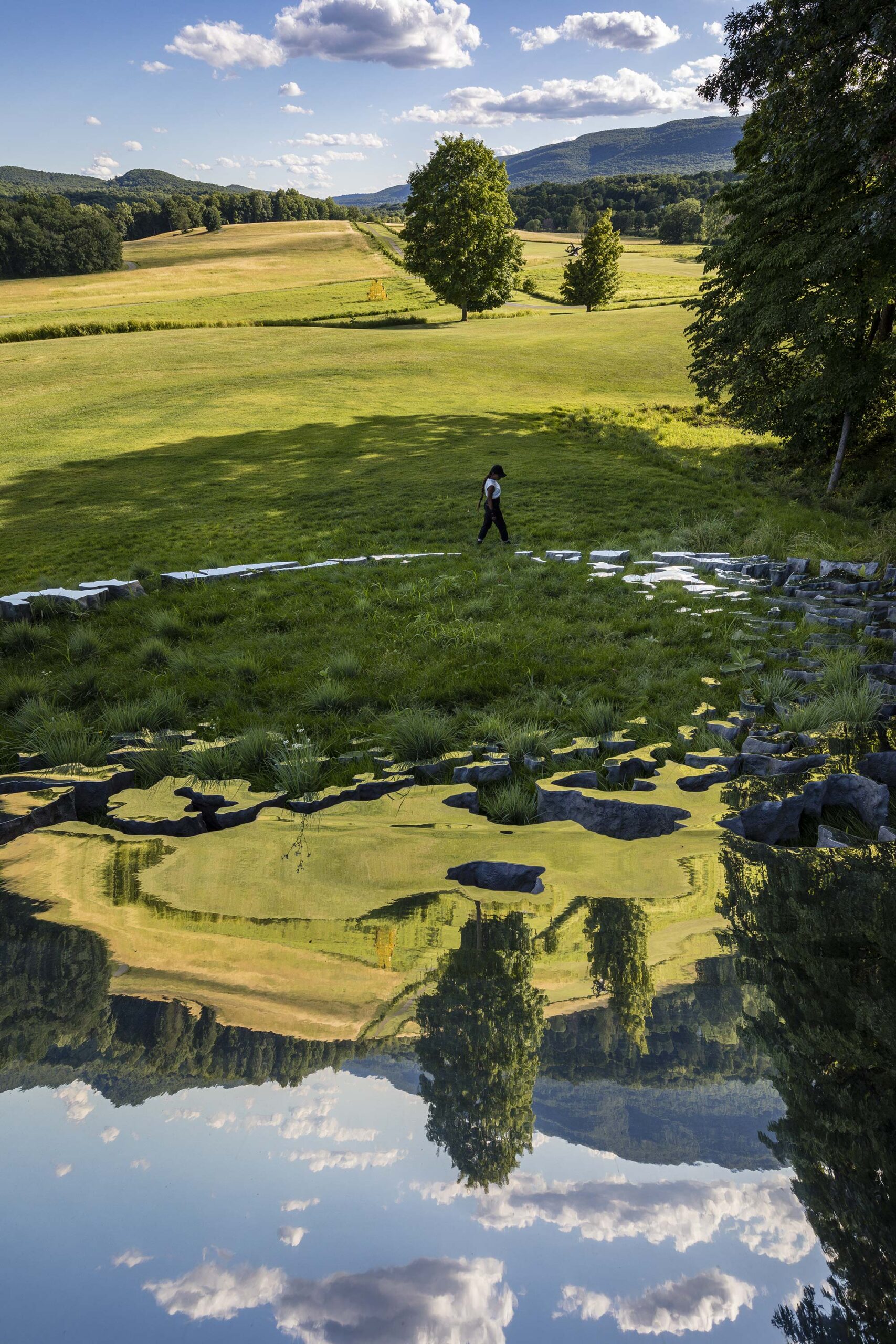 "The relationship of the human to landscape is this age-old exploration of artists," Sze stated in a recent interview, "but both works I've made are much more about how the landscape is fragile, it's in flux, and our relationship to it is fractured."
Front-Page Femmes
For the 40th anniversary of the MacArthur Fellows Program, a multi-venue exhibition in Chicago showcases works by 29 "genius grant" artists, including Kara Walker, Carrie Mae Weems, and Nicole Eisenman.
At the Baltimore Museum of Art, a forthcoming exhibition developed with art historian Lowery Stokes Sims, invites security guards to be guest curators.
April Freely, poet, essayist, and director of the Fire Island Artist Residency, has died.
The New York Times profiles Emmanuelle Polack, the Louvre's art sleuth who heads the museum's efforts to return stolen works.
As Faith Ringgold's survey exhibition continues at the Glenstone Museum in Potomac, Maryland, CBS News interviews the artist on refusing to bow to convention.
For frieze, Edna Bonhomme interviews curator and editor Bárbara Rodríguez Muñoz about how art can help us understand health, illness, and mortality.
ARTnews spotlights six queer figurative painters who reimagine intimacy.
Cultured interviews painter Tiffanie Delune about her experience as a bi-cultural, mixed-race woman and how she translates her identity into her works.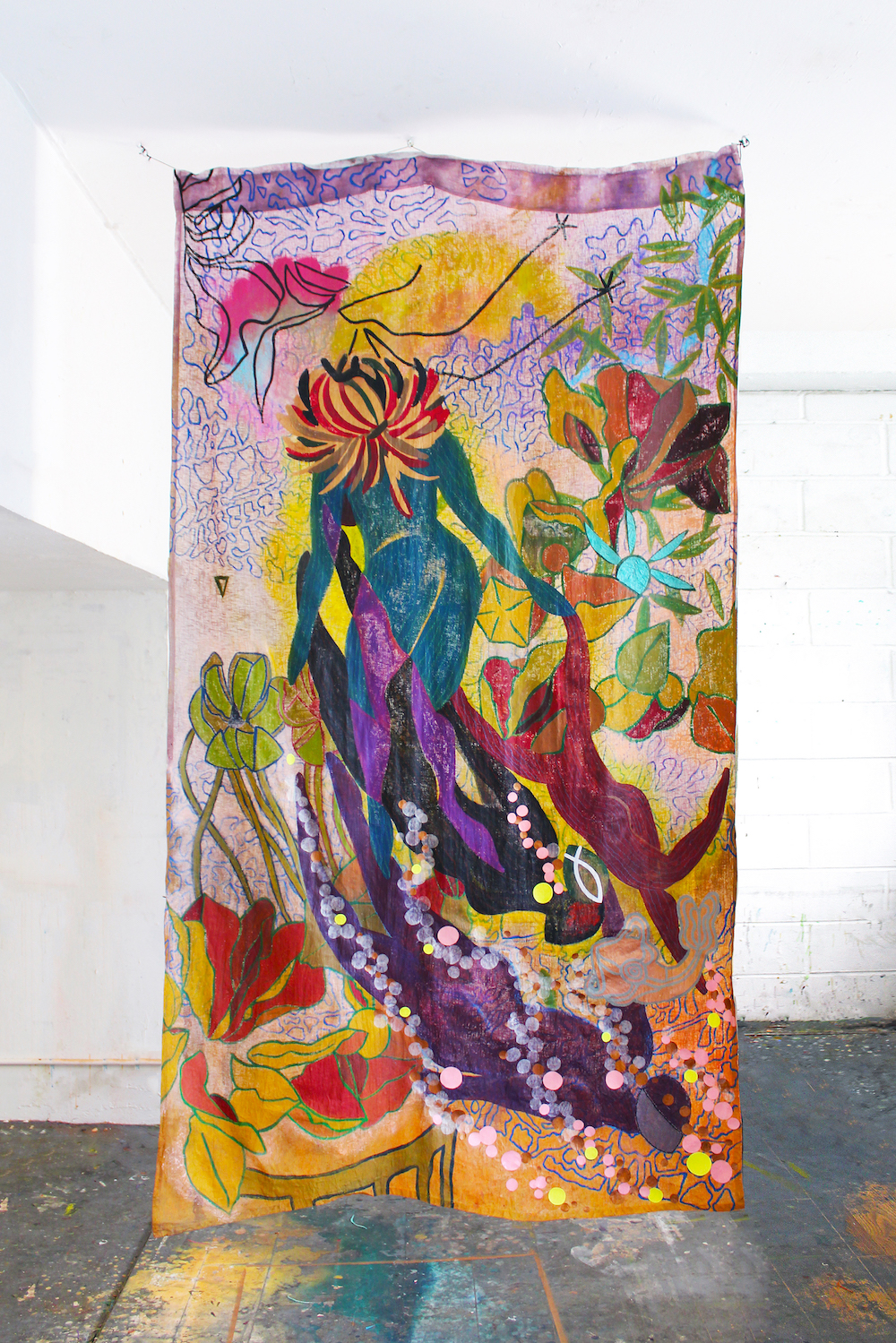 Danyelle Means is the first Indigenous executive director of the Center for Contemporary Arts in Santa Fe.
Pose star Mj Rodriguez is the first trans woman to be nominated for a lead acting Emmy.
Pop singer Halsey unveiled new album artwork in a video filmed inside the Metropolitan Museum of Art. Artnet performed an art historical analysis of the video.
London's National Gallery has appointed New York-based architect Annabelle Selldorf to lead its major renovation.
Art21 interviews sculptor Phyllida Barlow about her eclectic approach to artmaking.
The Art Newspaper interviews Kasra Farahani, production designer of the TV series Loki, on the Modernist inspirations behind the show's visuals.
Vogue goes inside Kennedy Yanko's studio, where the artist fuses thick layers of dried paint and repurposed metals to create surreal sculptures.
Shows We Want to See
At New York's Sargent's Daughters gallery, Out of Body is Victoria Dugger's first solo exhibition. Exploring the frictions of bodies and accessible space, Dugger, who is disabled, creates overflowing paintings and soft sculptures adorned with pearls, sparkles, and colorful braids. Hyperallergic recently reviewed the show. On view through July 24, 2021.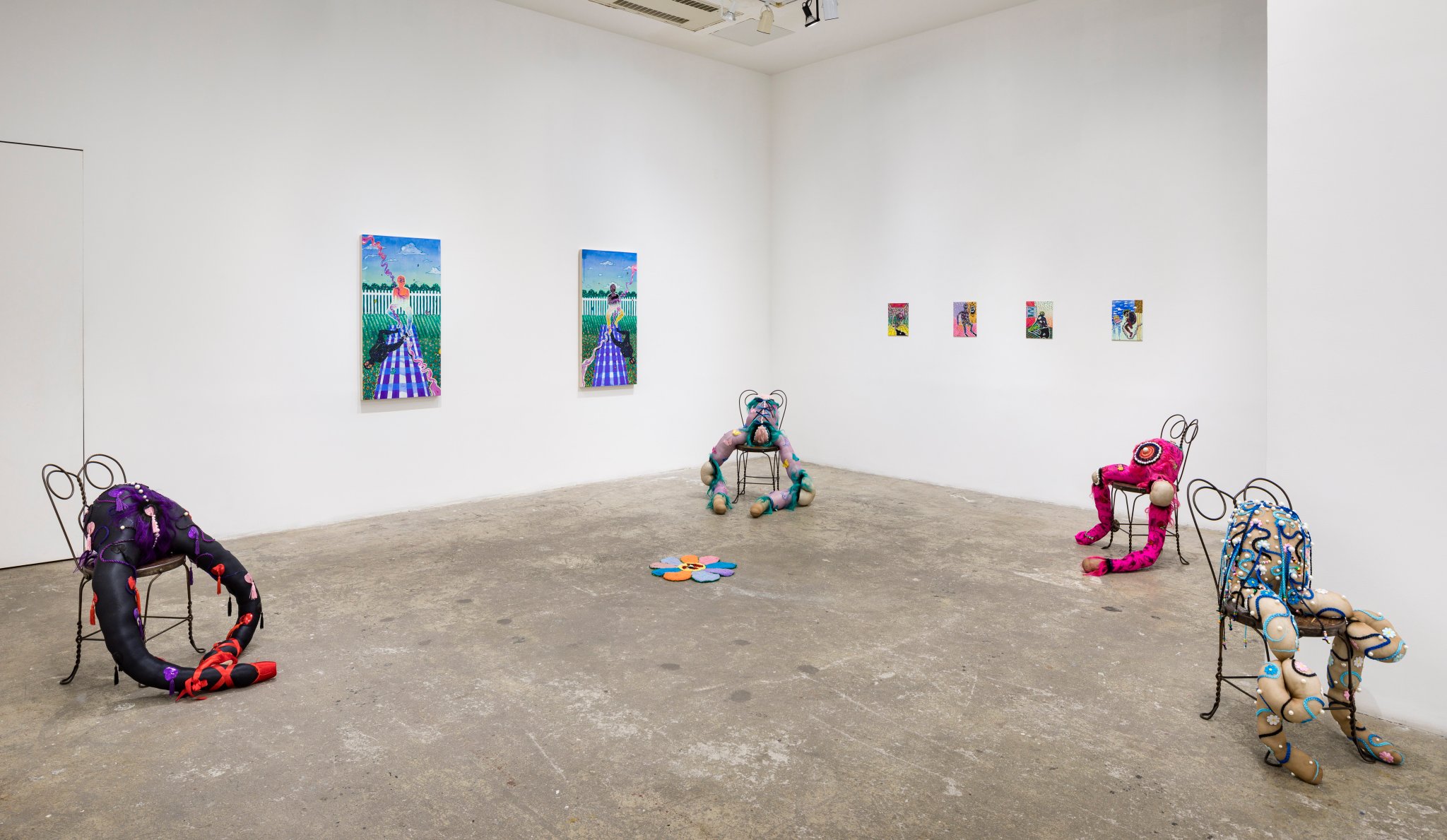 In San Francisco's Golden Gate Park, Dana King's Monumental Reckoning comprises 350 sculptures representing the first Africans sold into slavery in 1619. Each of the statues is subtly unique: The statues' hairs were braided either by King, her friends, or friends of friends. "Everyone braided the way they grew up braiding," said the artist. On view through June 20, 2023.