June 10, 2016
6/10/16
The Tony Awards take place this Sunday, June 12, and the category of best actress in a musical is highly competitive, featuring Cynthia Erivo for The Color Purple, and Philippa Soo for Hamilton, as well as performances by Jessie Mueller (Waitress), Carmen Cusack (Bright Star), and Laura Benanti (She Loves Me). Artinfo analyzes the likely outcome.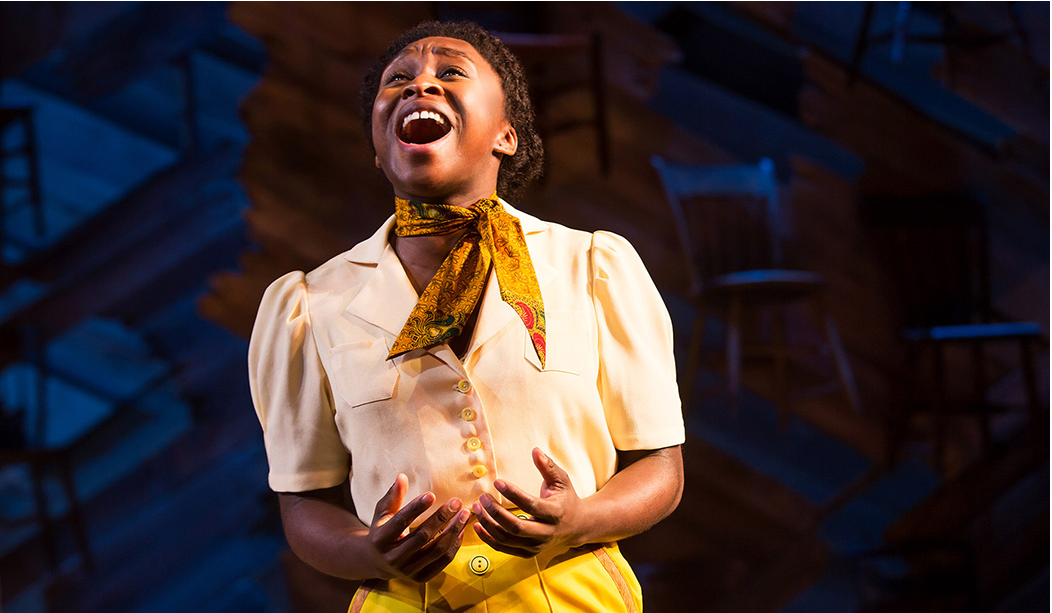 The Salt Lake Tribune calls Erivo "a ball of confident energy."
Front-Page Femmes
In an interview on Juxtapoz, artist Nina Chanel Abney describes making political art that "has been described as easy to swallow, hard to digest."
The New York Times highlights "Call Her Applebroog," a short documentary film about "inventive, provocative" artist Ida Applebroog. The film, made by the artist's daughter, Beth B, captures a "vivid snapshot of a still-vital artist late in a still-purposeful life."
Slate reviews a new memoir by feminist journalist Susan Faludi about her trans father.
The Guardian profiles Mary Heilmann, "finally enjoying a welcome career surge in her eighth decade . . . [for her] off-kilter paintings and brightly coloured chairs."
Noisey says that both Björk and Beyoncé use their new music to "wholeheartedly reject the passivity that is expected from female popstars."

Lynette Yiadom-Boakye won a South Bank Award for Verses After Dark, a 2015 exhibition at the Serpentine Galleries in London.
Juxtapoz highlights Ana Teresa Fernandez as she "destroy[s] visually this wall between México and the USA."
Following Carmen Herrera's 101st birthday, the Huffington Post interviews the abstract artist about her long career.
Hyperallergic describes Fatima Al Qadiri's new "protest album . . . [that] speaks directly of war and powerlessness, of inequality and voicelessness."
The New York Times followed art dealer Dominque Lévy during her preparations for Art Basel.
Hyperallergic examines new work by Cindy Sherman: "Sherman's new series . . . is a bold act of intimate personal expression."
During the Glastonbury Festival, a women-only venue will offer live music as well as workshops on "intersectionality, diversity, and inclusion."
Artist Kara Walker interviews her father about an exhibition of his work that she curated.
Shows We Want to See
Hyperallergic dubs Nicole Eisenman, whose work is on view at both the New Museum and Anton Kern, "A Truly Great Artist."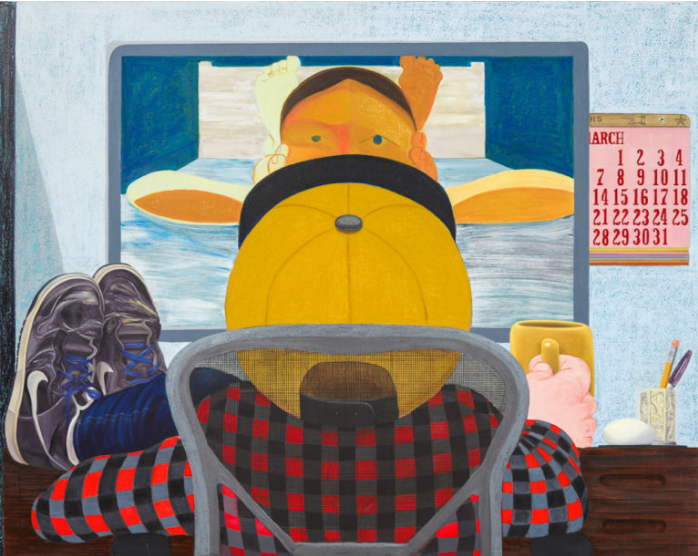 The LA Times reviews an exhibition of drawings by Helen Rae, in which female figures "pop out from their surroundings like peacocks in a snowstorm."
The Whitney Museum's Mirror Cells includes sculptures by five artists (four of them women). Art News describes its focus as the "movement toward the use of humble materials, figurative elements, and also what [co-curator Jane] Panetta called 'this idea of people willingly engaged with narrative, but also narratives that have to do with political issues, or with personal issues.'"
Annie Leibovitz shows Women: New Portraits in Hong Kong.
Art News shared images of Mélanie Matranga's Feeling Myself at Karma International in Los Angeles.