June 4, 2021
6/4/21
In a bilingual essay, Annette Lin, journalist and winner of the 2020 Y.ES Contemporary Art Writers Grant, interviews queer, women, and genderqueer Salvadoran diaspora artists. As Lin explains, designer Lilliana Castro, visual artist Johanna Toruño, painter Ana Díaz, and comic artist Breena Nuñez each explore sexual, gender, and racial experience in their respective oeuvres, crafting an intimate and emotive portrayal of Salvadoran identity.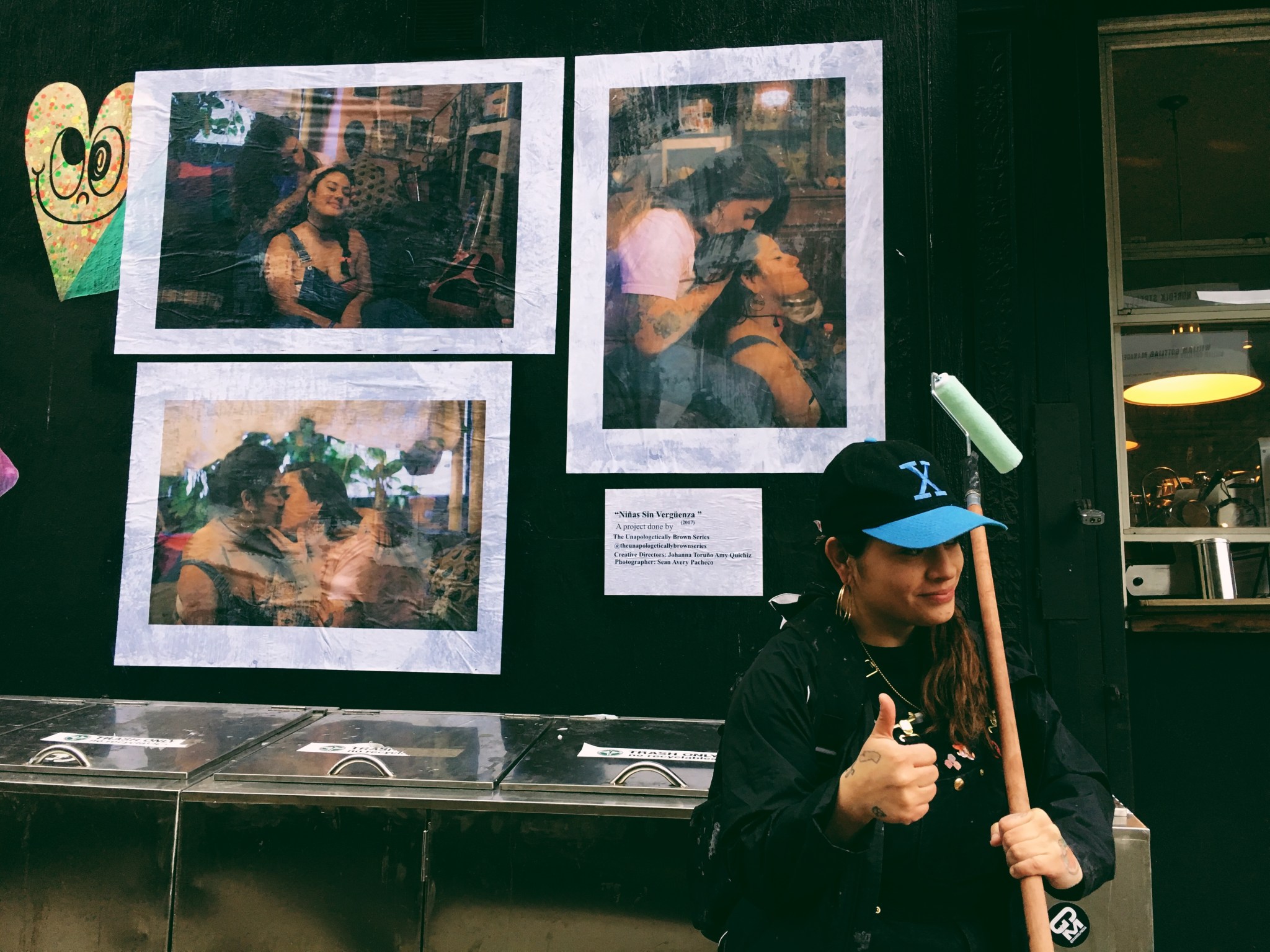 By working outside of heteronormative standards, these artists also contest the violent, dangerous, and masculine-coded images of El Salvador touted by dominant narratives.
Front-Page Femmes
BmoreArt interviews Sonya Clark about her current NMWA exhibition, collaboration, labor, and the false hierarchy of art and craft.
Sotheby's concluded its first auction devoted solely to women artists with mixed results. The $6.5 million lineup included works by Francoise Gilot, Cecily Brown, Ana Mendieta, and Lavinia Fontana.
The Art Angle podcast interviews curator Lauren Haynes about working to forge a fuller story of American art.
Kymberly Pinder, an internationally recognized scholar of race, representation, and murals has been appointed dean of the Yale School of Art.
The 2021 Kennedy Center Honors celebrated performing artists Debbie Allen, Joan Baez, and Midori.
Frieze looks at the eros of Eva Hesse / Hannah Wilke: Erotic Abstraction, the first exhibition to present these two post-minimalist and feminist artists side by side.
Meet the all-woman team of scientists, art historians, and researchers who restored Michelangelo's Medici Chapel sculptures.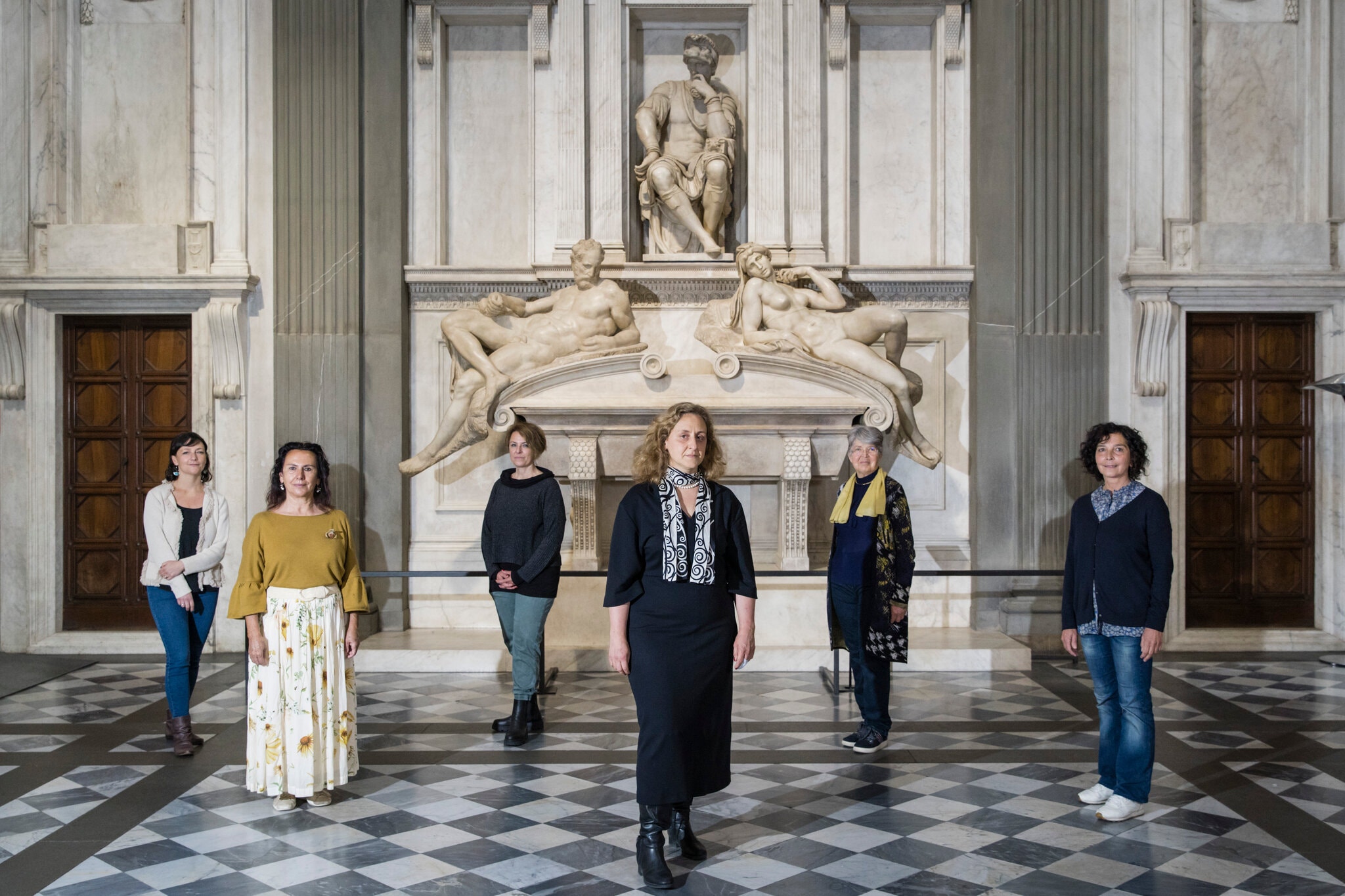 Artnet peeks into the offices of museum directors to see the art hanging on their walls, including works by Louise Nevelson, Bascha Mon, Lynette Yiadom-Boakye, Aminah Brenda Lynn Robinson, Alice Neel, and Cecilia Beaux.
Vogue profiles Wafa Ghnaim, an artist who uses tatreez, a traditional Palestinian cross-stitch, to share Palestinian history.
Pop artist Corita Kent's former studio has been designated a historic landmark by the city of Los Angeles.
Artnet traverses the mystical terrain of Deana Lawson's Hugo Boss Prize exhibition Centropy, on view through October 11 at the Guggenheim in NYC.
Jacobin interviews Karissa Francis, one of the lead organizers of the Whitney Museum of Art's union campaign, about job security, pay equity, and healthcare.
Vogue recommends a list of Black-authored books as it looks inside Adanne, designer Darlene Okpo's new Brooklyn bookstore celebrating Black culture.
Shows We Want to See
At the Pennsylvania Academy of the Fine Arts (PAFA), over 60 contemporary women artists unpack the politics of representation in the exhibition Taking Space. Artists including Polly Apfelbaum, Betye Saar, and Ana Mendieta, whose works also appear in NMWA's collection, employ size and scale as feminist gestures. Taking Space is one of the academy's three exhibitions celebrating the 19th Amendment's centennial. On view through September 5.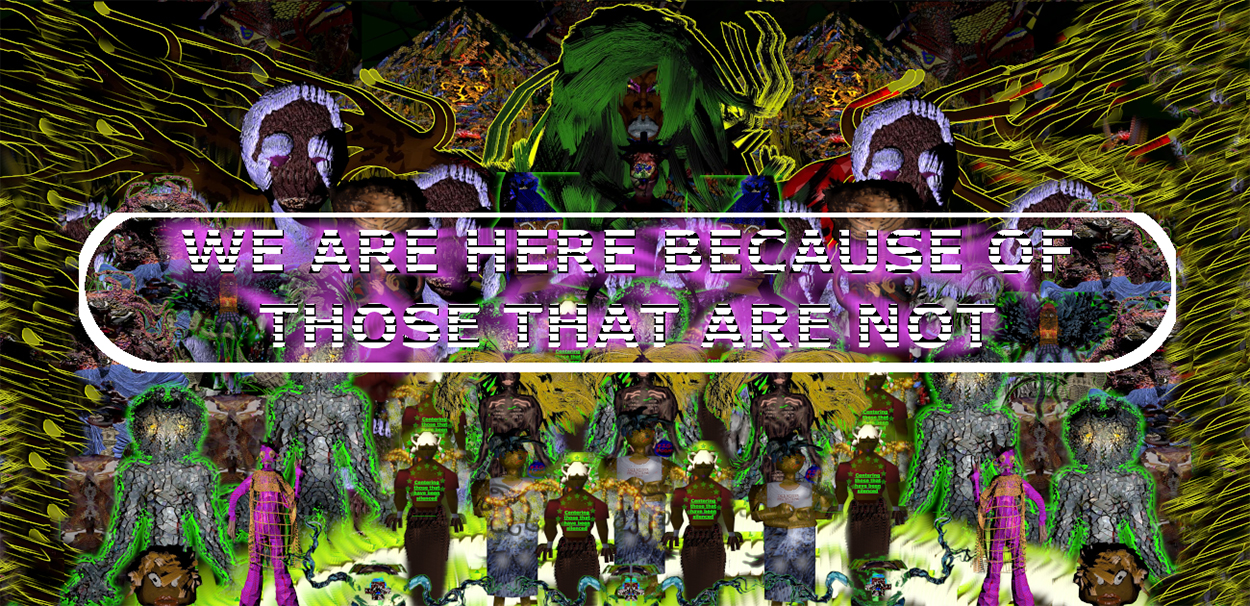 Via her new interactive online exhibition Go Find Me, game developer and Black trans artist Danielle Brathwaite-Shirley archives conversations with Black trans folks in Berlin. Upon entering the site, visitors move around an animated supernatural world, which includes a queer dance hall and place of worship, to listen to soundbites from the interviews. Art in America observes, "Brathwaite-Shirley deftly and generously negotiates the complex dialectics of voyeurism and witness, spectacle, and participation."