March 24, 2017
3/24/17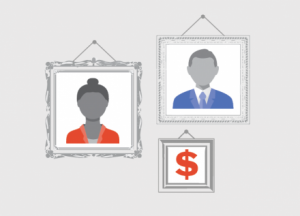 The Association of Art Museum Directors (AAMD) released the Gender Gap Report 2017, revealing some incremental improvements since the 2013 survey, as well as persisting inequities.
For example, the report found that "less than half of directorships at art museums were held by women, and that their salaries were lower, especially at the largest museums." There has been slight improvement, in that women at larger museums, previously earning 70 cents to the male dollar, now earn 75.
Front-Page Femmes
Inspired by NMWA's #5WomenArtists campaign, the Huffington Post discusses the gender gap with women artists working in various creative fields.
New York Magazine's The Cut asks women in the arts about which artists have had the greatest impact on their lives. Read part one and part two.
Artsy features eight women art historians who have played an important role in the field.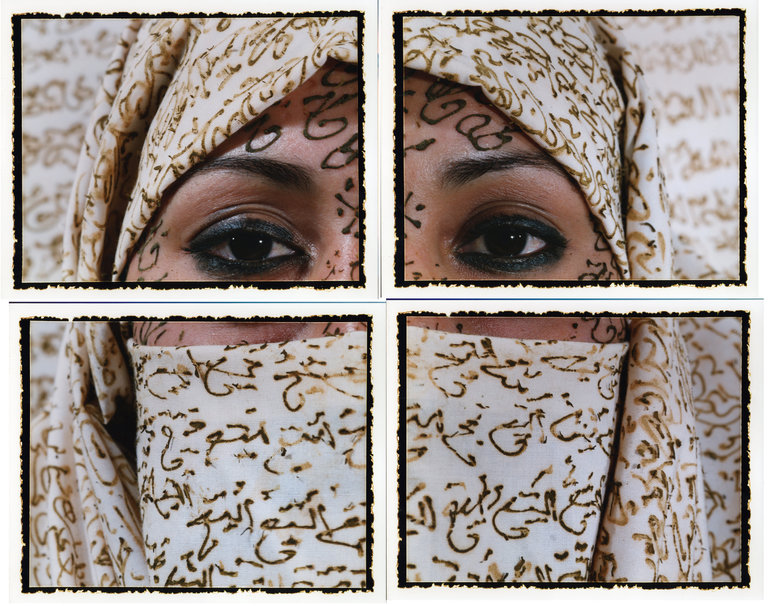 Lalla Essaydi appropriates the imagery and style of Orientalist painters to break stereotypes.
Rachel Sussman's Cosmic Microwave Mandala "required two weeks to create—and seconds to destroy."
Sculptor Dineo Seshee Bopape received the 2017 Future Generation Art Prize.
Hyperallergic writes that "reduce, reuse, recycle" is a "fitting motto" for Agnès Varda's work.
Girl Power Meetups and NMWA's series of Fresh Talks provide space and opportunities for women to share their projects and feel empowered.
Tatyana Fazlalizadeh asks followers to expand on her anti-street harassment series "Stop Telling Women to Smile."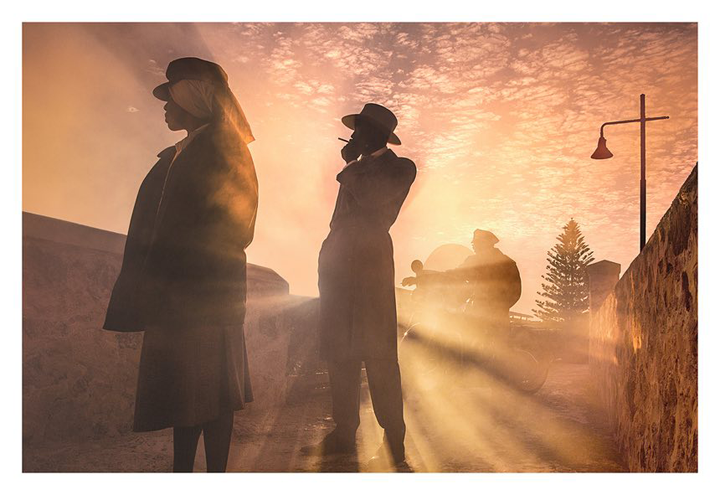 Tracey Moffatt says, "My work is often based on fact or personal family history but it never stays there."
The Center for Women's History opens to the public in New York City on April 29.
Dana Schutz's painting Open Casket causes controversy at the 2017 Whitney Biennial.
Abigail Reynolds traveled to 16 locations along the Silk Road to document sites of libraries, which have since been destroyed or abandoned over the centuries.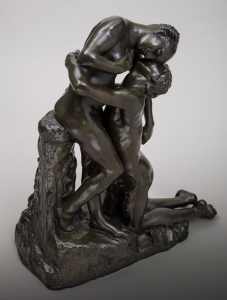 The Guardian shares Camille Claudel's poignant sculptures.
A 25-year-long project involving Sophie Calle will invite Green-Wood cemetery visitors to write down their confessions, knowing that every few years the secrets will be cremated.
Poet Adjua Greaves makes impromptu revisions as part of her performance process.
Comedian Negin Farsad performs "social justice comedy."
Choreographer Trisha Brown died at the age of 80.
Khadijah Queen's new collection of poems gathers her firsthand accounts of run-ins with male celebrities.
Bustle shares nine recently published books by Latinx authors.
Shows We Want to See
Works by Colombian artist Adriana Martínez, on display at the Museum of Contemporary Art Detroit, deal with topical issues including "information trading, garbage, globalization, and the end of the world."
The Baltimore Museum of Art showcases five sculptural towers by Anne Truitt.
Dorothea Lange: Politics of Seeing, on view at the Oakland Museum of California, features about 100 photographs by Lange, including vintage prints and proof sheets.