March 31, 2017
3/31/17
For the last week of Women's History Month, museums and arts organization shared content for NMWA's #5WomenArtists campaign with renewed vigor.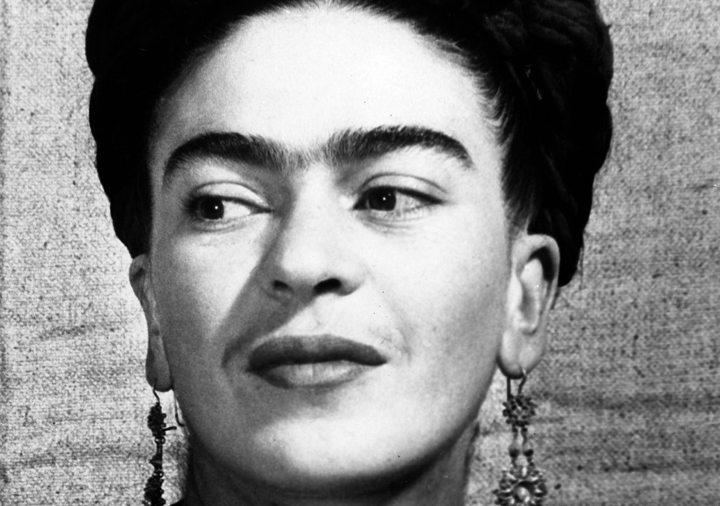 Many institutions, including the Phillips Collection, the Jewish Museum, Des Moines Art Center, the Barrick Museum, and Albright-Knox Art Gallery featured women artists through blog posts. The Halsey Institute of Contemporary Art at the College of Charleston even hosted a discussion with five local South Carolina-based artists.
PBS News Hour shared the #5WomenArtists challenge. Museum professionals Melissa Mohr and Claire Kovacs started a half-hour Gallery Gap podcast focusing on underrepresented populations in art institutions around the world, including a discussion of #5WomenArtists.
Front-Page Femmes
Smithsonian Magazine delves into the life and career of French sculptor Camille Claudel and the new museum in France dedicated to her influence as an artist.
Zoe Buckman's exhibition Imprison Her Soft Hand challenges the ways that society views and treats women's bodies.
Olfactory artist Anicka Yi says her heightened sense of smell "comes from a will and desire to develop my perception."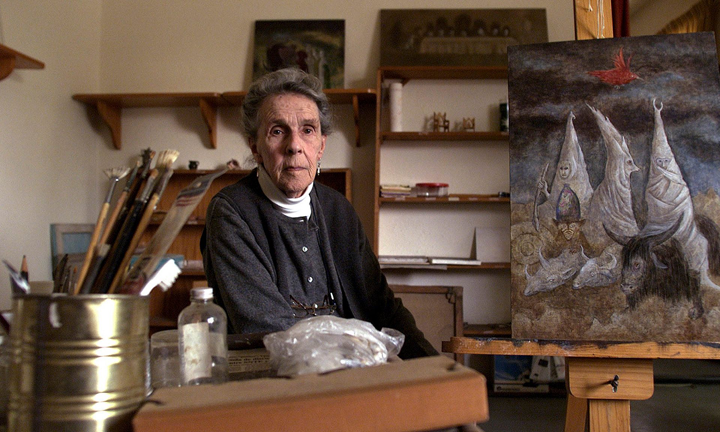 Leonora Carrington's cousin recounts her meetings with the artist during the last years of Carrington's life.
Artist Kenyatta A.C. Hinkle drew 100 drawings "un-portraits," which evoke black women who have gone missing.
Vogue interviews Lynette Yiadom-Boakye.
Scarlett Hooft Graafland travels to remote locations and creates photographs "full of droll humor and surrealist flourishes."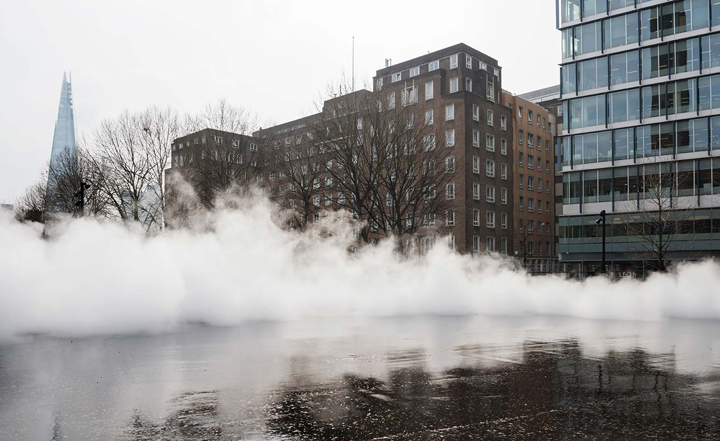 Tate Modern's Switch House features a new installation by 83-year-old Japanese fog-sculptor Fujiko Nakaya.
Arleene Correa discusses her art school experience as an undocumented immigrant, and the effect her immigration status has on her work.
Indonesia-based watercolor artist Elicia Edijanto depicts children and wildlife against black watercolor backdrops.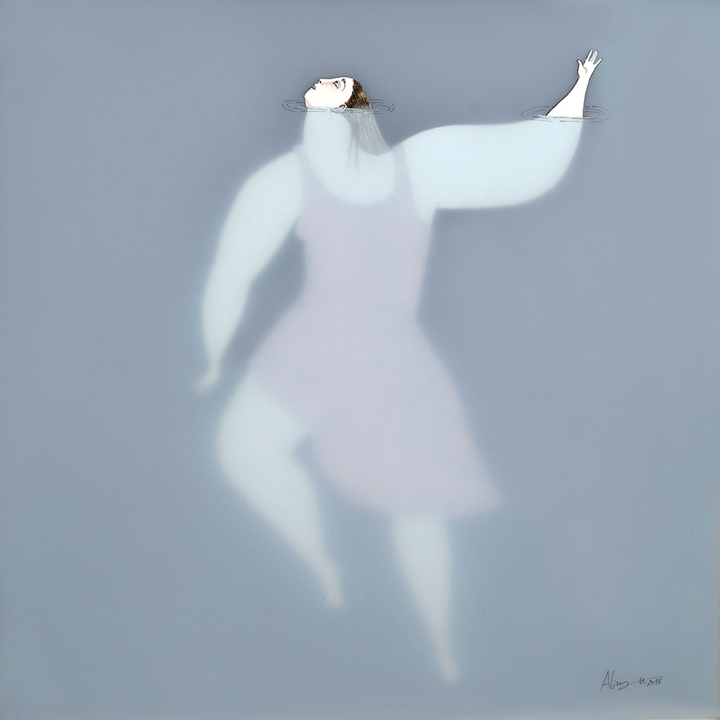 In her illustrious of women immersed almost completely underwater, Spanish artist Sonia Alins creates "a haunting tension."
Zehra Doğan has been sentenced to two years and ten months in prison for her painting depicting Turkish flags on buildings destroyed in a military attack.
Designer Helga Dögg reflects on the gender imbalance in Iceland's graphic design industry.
#ThanksForTyping started a conversation online about the uncredited women in academia.
Artsy charts the progress of the Art+Feminism initiative over the last few years.
NPR interviews Chicago-based illustrator Emil Ferris about first graphic novel, My Favorite Thing Is Monsters.
Shows We Want to See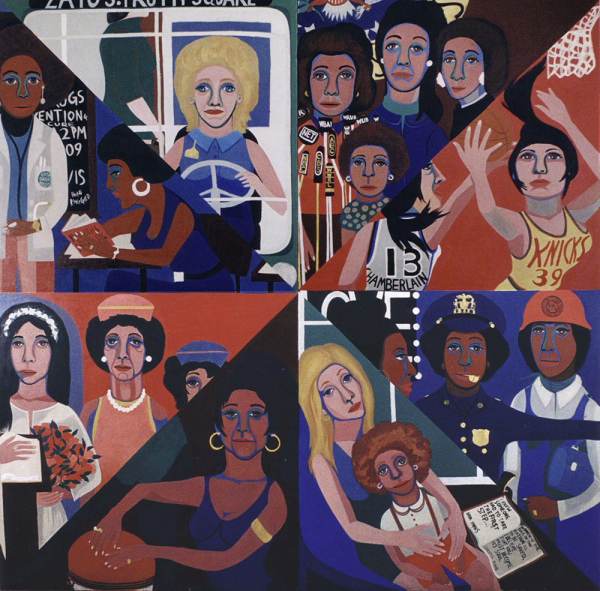 We Wanted a Revolution: Black Radical Women, 1965–85 will open at the Brooklyn Museum on April 21. The exhibition examines the political, social, cultural, and aesthetic priorities of women of color during the emergence of second-wave feminism.
Through "warping the perceived roles and aesthetics of everyday objects, Jes Fan makes space for marginalized identities and conversations," writes Hyperallergic. No Clearance in the Niche is on view at the Museum of Arts and Design through April 30.
Lynn Hershman Leeson's work in performance, new media, and film from the last 50 years gains recognition in shows around the country.