May 20, 2016
5/20/16
South Korean author Han Kang and her translator, Deborah Smith, received the Man Booker International Prize for fiction for the dark novel The Vegetarian.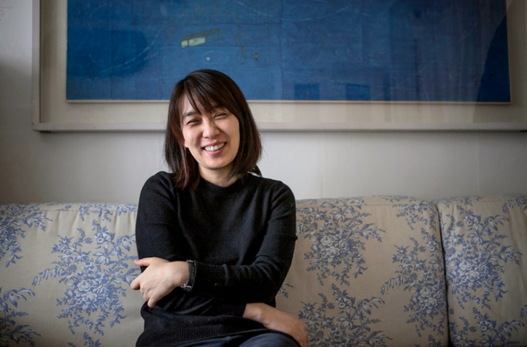 The Vegetarian, a surreal, unsettling story about a woman who believes she is turning into a tree, is the first of Han's books to be translated into English. The novel was one of 155 books submitted for the prize. The writer and her translator will split the $72,000 prize money.
Front-Page Femmes
Sughra Hussainy paints intricate miniatures for Smithsonian's Sackler Gallery exhibition, Turquoise Mountain: Artists Transforming Afghanistan.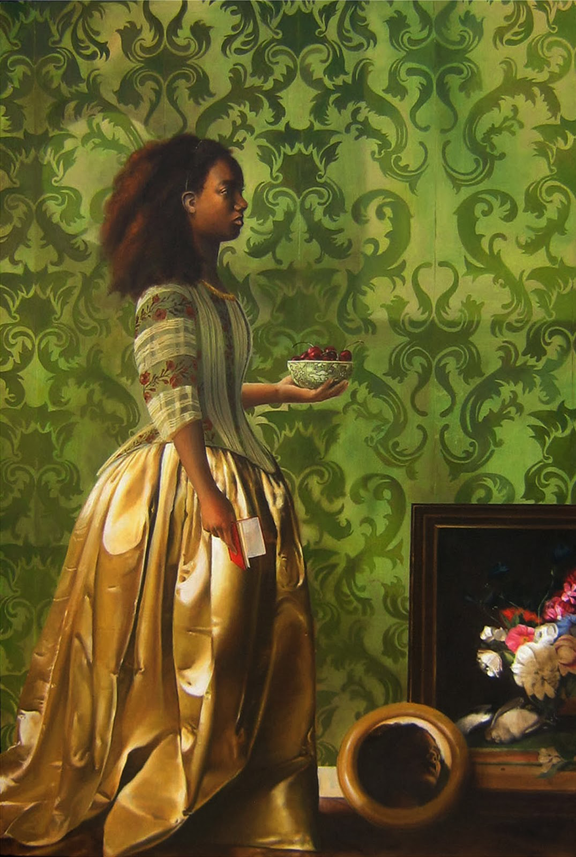 Artist Elizabeth Colomba reinserts black women into the art historical narrative.
Art historian Amy Herman used art like Rosa Bonheur's The Horse Fair to show NYPD officers how to look closely at their own cases.
Known for making a dress out of cake and a weave out of plastic fruit and photos, Selina Thompson retraces the Atlantic slave triangle for a historic retelling and performance.
Artsy highlights eight women who are changing the contemporary art scene in India.
Betty Tompkins, known for her sexually explicit and photorealistic works, discusses New York in the '70s and "the system's built-in misogyny" with painter Marilyn Minter.
Michigan-based artist Anne Mondro crochets sculptures of internal organs.
MacArthur Genius Grant winner Carrie Mae Weems talks about "the difference between the art world and the world of art" in a commencement address for the School of Visual Arts.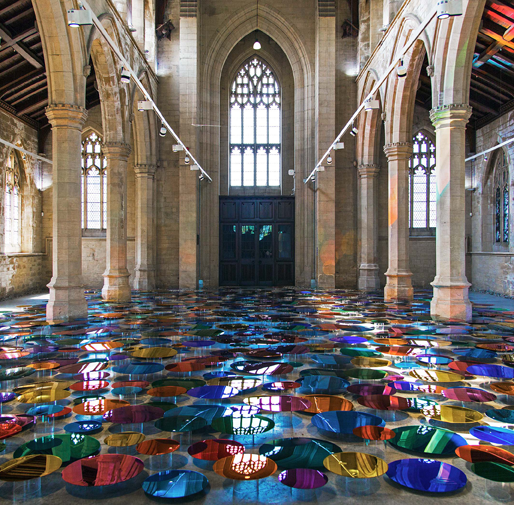 Using 700 colored mirrors in 15 colors, Liz West transformed a neo-Gothic church, making it feel like "the stained glass had fallen out of the windows and onto the floor."
In an ARTnews interview, Tracey Emin discusses success, love, and her "exceptional appreciation for the battles of older generations of women."
Woodcut prints by Alison Saar attempt to "transcend the stereotypes associated with women and African-American realities."
Broadway costume designer Suttirat Larlarb discusses her accomplishments and inspirations.
Director Maya Deren was "unlike any woman working in film during the first half of the twentieth century."
Actress Kate Beckinsale discusses Jane Austen's "extremely edgy" unfinished novella, Lady Susan, and the recent film adaptation, Love & Friendship.
The Girl on the Train author Paula Hawkins discusses her path as a fiction writer.
Shows We Want to See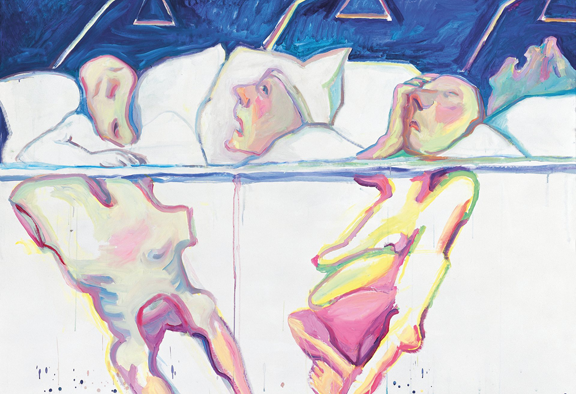 During her 70-year career, Austrian painter Maria Lassnig "morphed her every-woman's body, with its high color, stocky limbs and snub nose, into a series of outlandish disguises." Tate Liverpool features 40 of Lassnig's large scale paintings.
Quatrefoil patterns in Judy Ledgerwood's paintings become "a palpable motif of female sexuality, desire, and impolitic behavior behind closed doors," writes Hyperallergic.  
The Met Breuer's exhibition diane arbus: in the beginning charts how "a devoted fifties-era wife and mother turned herself into one of the most ruthlessly expressive artists of the century."