May 24, 2019
5/24/19
Artsy reports that at last week's Christie's, Sotheby's, and Phillips day sales, "a total of 58 works by living female artists outperformed their high estimates—setting auction records for 13 of the artists, four of whom had never had works sell at auction before."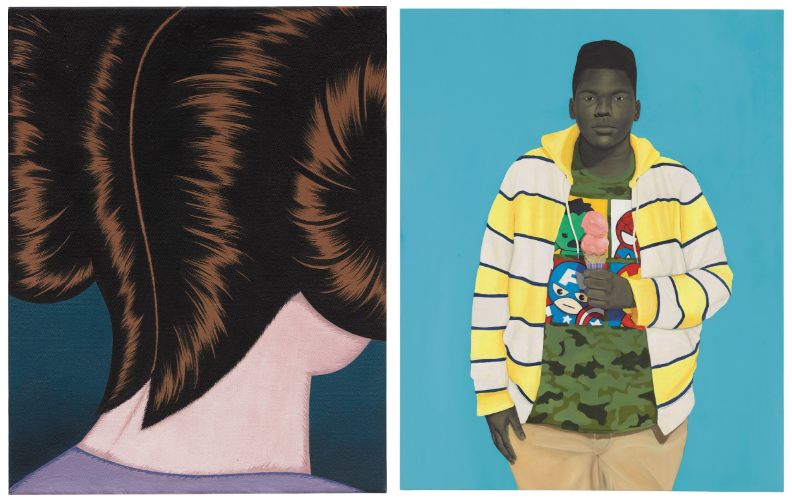 Rather than attribute the positive performances to a trend, Rebekah Bowling of Phillips points out that these women are great contemporary artists who are pushing the boundaries of their mediums, and who have plenty of support from institutions and collectors.
Front-Page Femmes
Contemporary Indian artist Nalini Malani has won the 2019 Joan Miró Prize, which comes with $77,000 and a solo exhibition that will open at the Fundació Joan Miró in Barcelona in 2020.
French-Senegalese filmmaker Mati Diop is making history as the first black women to compete at the Cannes Film Festival with her feature Atlantics.
Beibei Fan joins Sotheby's as the new managing director of China.
Landscape architect Kathryn Gustafson has been selected to create a new park surrounding the Eiffel Tower ahead of the 2024 Olympic Games in Paris.
The Atlantic profiles Ethiopian photographer Aïda Muluneh, her vibrant images that resist the visual clichés of Africa, and her new photo festival that "aspires to shape a new vision of the continent."
Vogue India celebrates the women who are taking center stage at the Venice Biennale—including 17 women curator-and-artist teams representing their countries in the national pavilions.
The Washington Post looks at how the National Cartoonist Society Festival, one of the biggest events in comic arts, aims to better represent women.
National Book Award winner Elizabeth Acevedo speaks to The Atlantic about her new novel and the diverse writers who are broadening the young-adult fiction genre—which is changing slowly, but surely.
Hyperallergic reviews States of Focus at Poland's Wrocław Contemporary Museum, calling it "a powerful testimony to contemporary women artists who have endured and continue to endure assaults on their self-determination."
Shows We Want to See
Lebanese artist Huguette Caland's first U.K. solo exhibition opens today at Tate St Ives. Caland's colorful, large-scale paintings and detailed drawings from the 1970s and 1980s "offer a delicate balance between the suggestive and the explicit." Overlooked for most of her career, the 88-year-old artist has enjoyed recent recognition.
Actress Tilda Swinton has organized her first exhibition at New York City's Aperture Foundation. Opening today, Orlando features work by 11 photographers that explore the themes of identity and transformation in Virginia Woolf's 1928 novel of the same name and the 1992 film adaptation that starred Swinton.
At the Phillips Collection in Washington, D.C., Ranjani Shettar: Earth Songs for a Night Sky features hand-carved wood sculptures and a multi-part piece that wraps up the gallery walls. The project was conceived in dialogue with Wassily Kandinsky's artist's book Klänge (Sounds) and Paul Klee's late paintings that are part of the Phillips's collection.