November 12, 2021
11/12/21
Anonymous Was a Woman, the organization that presents grants to women-identifying artists over the age of 40, has selected its largest cohort of women artists to date. Thanks to new donations, the number of annual honorees will expand from 10 to 14 for the next three years. Each recipient will receive $25,000 in unrestricted funds. To date, Anonymous Was a Woman has given nearly $6.5 million to 265 artists.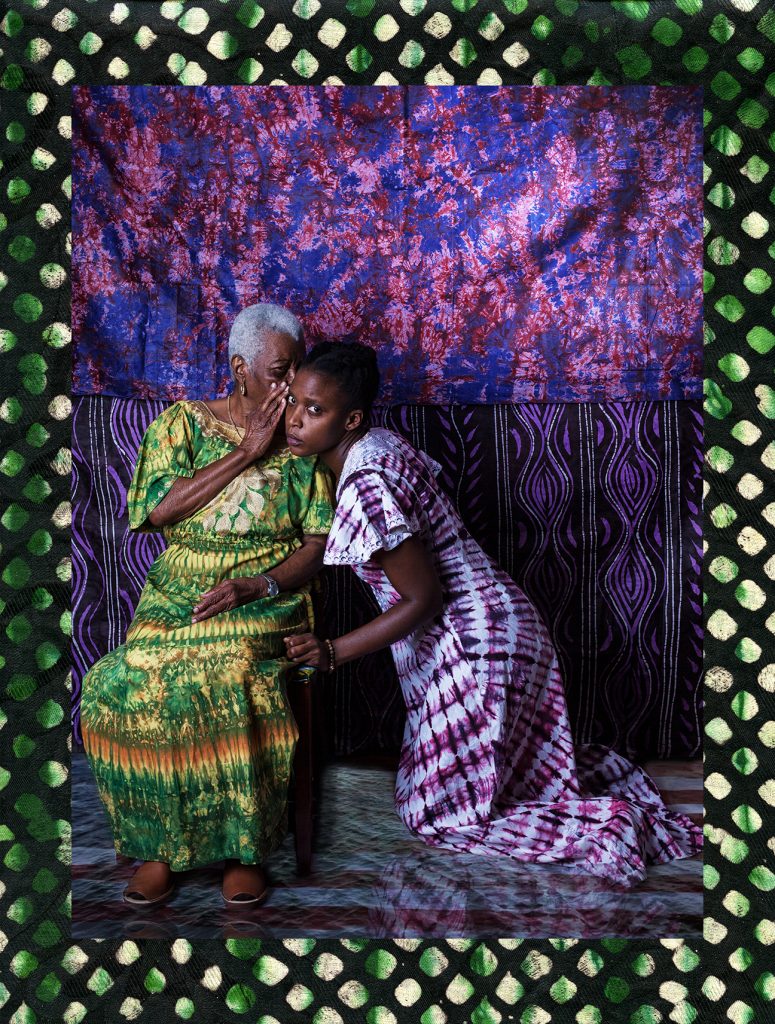 2021 winners are between the ages of 41 and 81 and include: Nanette Carter, Oletha DeVane, Adama Delphine Fawundu, Anita Fields, Coco Fusco, Renée Green, Judithe Hernández, Suzanne Jackson, Autumn Knight, Adia Millett, Anna Sew Hoy, Julie Tolentino, Dyani White Hawk, and Marian Zazeela.
Front-Page Femmes:
Inuit artist Laakkuluk Williamson Bathory has won the Sobey Art Award, Canada's largest contemporary art prize.
The New York Times reviews Barbara Kruger's retrospective at the Art Institute of Chicago.
Artnet examines how the NFT art market boom overwhelmingly benefits male artists—women artists account for just 16% of NFT sales over the past 21 months.
The Art Newspaper examines this year's Paris Photo fair, noting the focus on contemporary explorations of femininity that extend beyond the male gaze.
Artnet rounds up the environmentally-themed works on view in Scotland and beyond for the COP26 Summit; Installations by Jenny Holzer, Cornelia Parker, and Mary Ellen Carroll call for urgent action.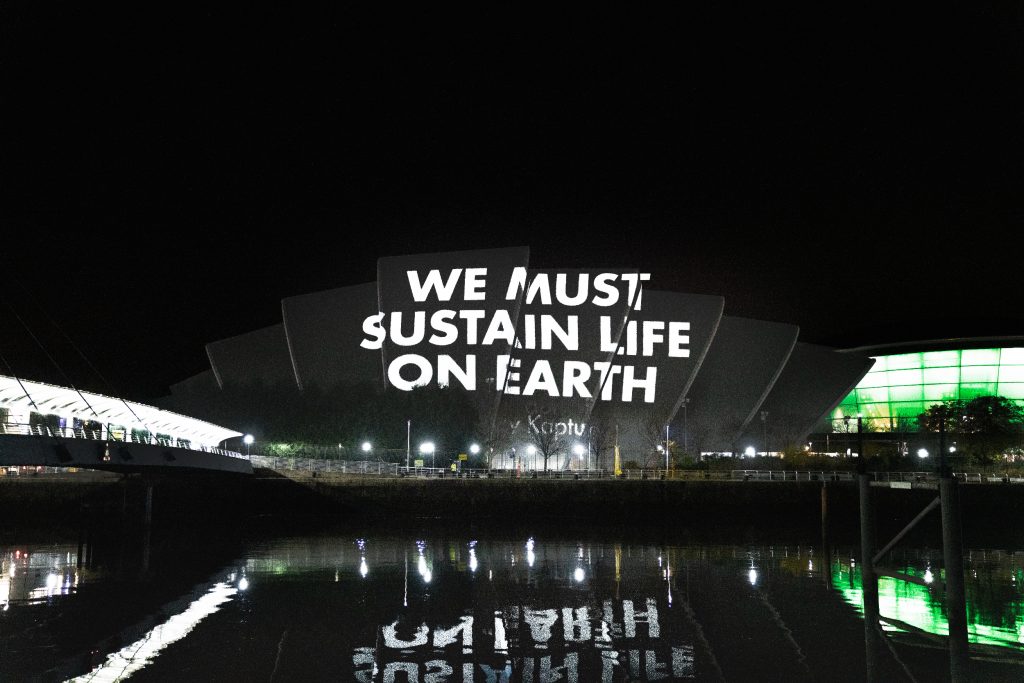 The Guardian showcases the winners of the 2021 Bowness photography prize, including Lillian O'Neil's winning photograph Drawing to a close (2020).
Artnet interviews performance and video artist Joan Jonas about her six-decade career and her major Museum of Modern Art retrospective, set to open in 2024.
Hyperallergic reviews Addie Wagenknecht's every day the same again, on view through November 13 at Bitforms Gallery in New York City.
For ARTnews, gallerist Nicola Vassell and curator Donna De Salvo discuss the art world in flux.
Artnet interviews artist Leilah Babirye, who was recently selected for Celine's Art Project, an initiative of the luxury fashion house that exhibits the work of emerging artists in Celine stores around the world.
Shows We Want to See:
At La MaMa Galleria in New York City, Betsy Damon—Passages: Rites and Rituals is the first exhibition of the ecofeminist artist's radical outdoor performance practice (1976–86). It features the documentation of eight public performances as well as Body Masks—erotic photographs from a 1976 private performative session, which have never been presented publicly. Hyperallergic recently reviewed the show. On view through November 21.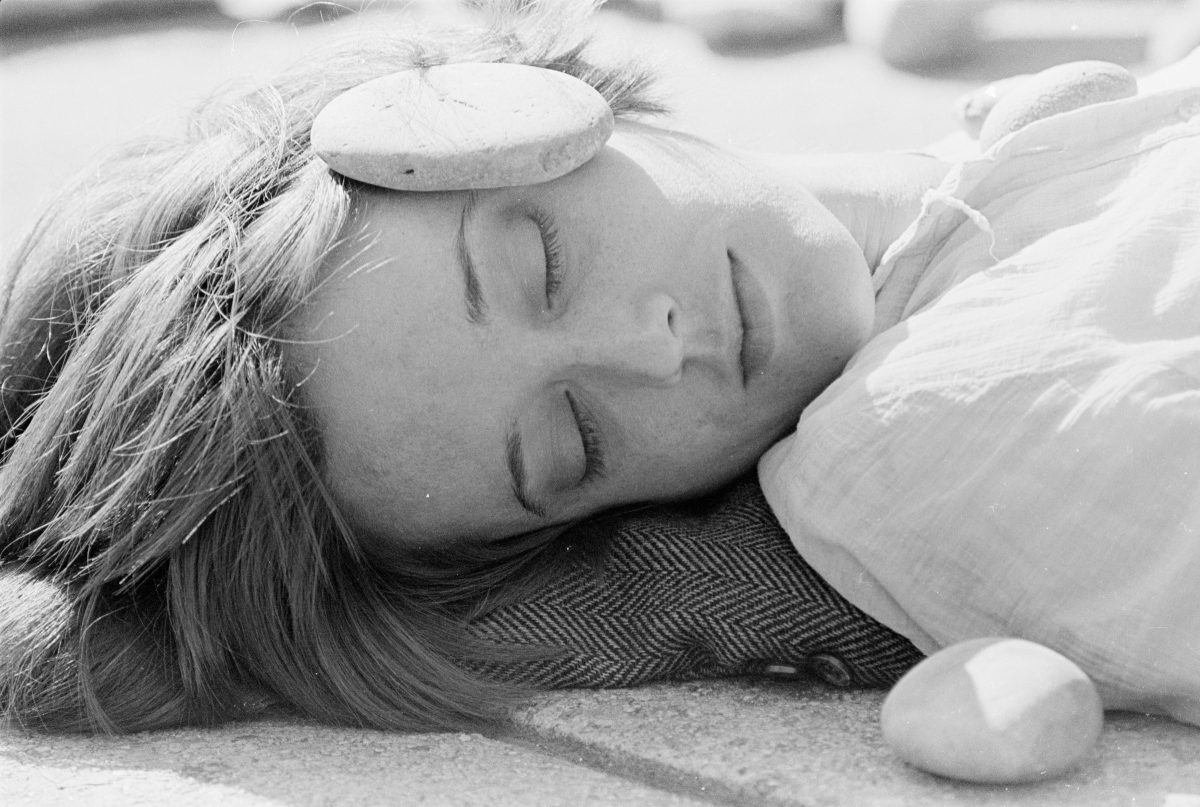 At the Houston Center for Contemporary Craft, Later, Longer, Fewer: The Work of Jennifer Ling Datchuk presents porcelain sculptures, large-scale multimedia installations, and performance video that critiques contemporary perceptions of women's access and liberation. The exhibition title references a 1970s Chinese propaganda poster that encouraged women to take advantage of birth control to curtail the country's birth rate. Datchuk's exhibition opens up a conversation about historical civil rights precedents in China and America. Hyperallergic recently reviewed the show. On view through January 8, 2022.