November 17, 2021
11/17/21
Impress your friends with five fast facts about Clara Peeters (ca. 1587–after 1636), whose work is in NMWA's collection.
1. Child Protégée?
Though a baptismal record indicates someone named Clara Peeters was born in 1594, many scholars doubt this could be the painter as it would mean she was just 12 or 13 years old while painting her earliest dated work (1607). They claim Peeters was born between 1588 and 1590, making her 17 or 18 years old at the time.
2. Still Life as a Way of Life
A trailblazer, Peeters was the first still life painter to prominently feature fruits of the sea and spoils of the aristocratic hunt. Women were forbidden from drawing live, male nude models—this likely contributed to Peeters's choice of subject matter.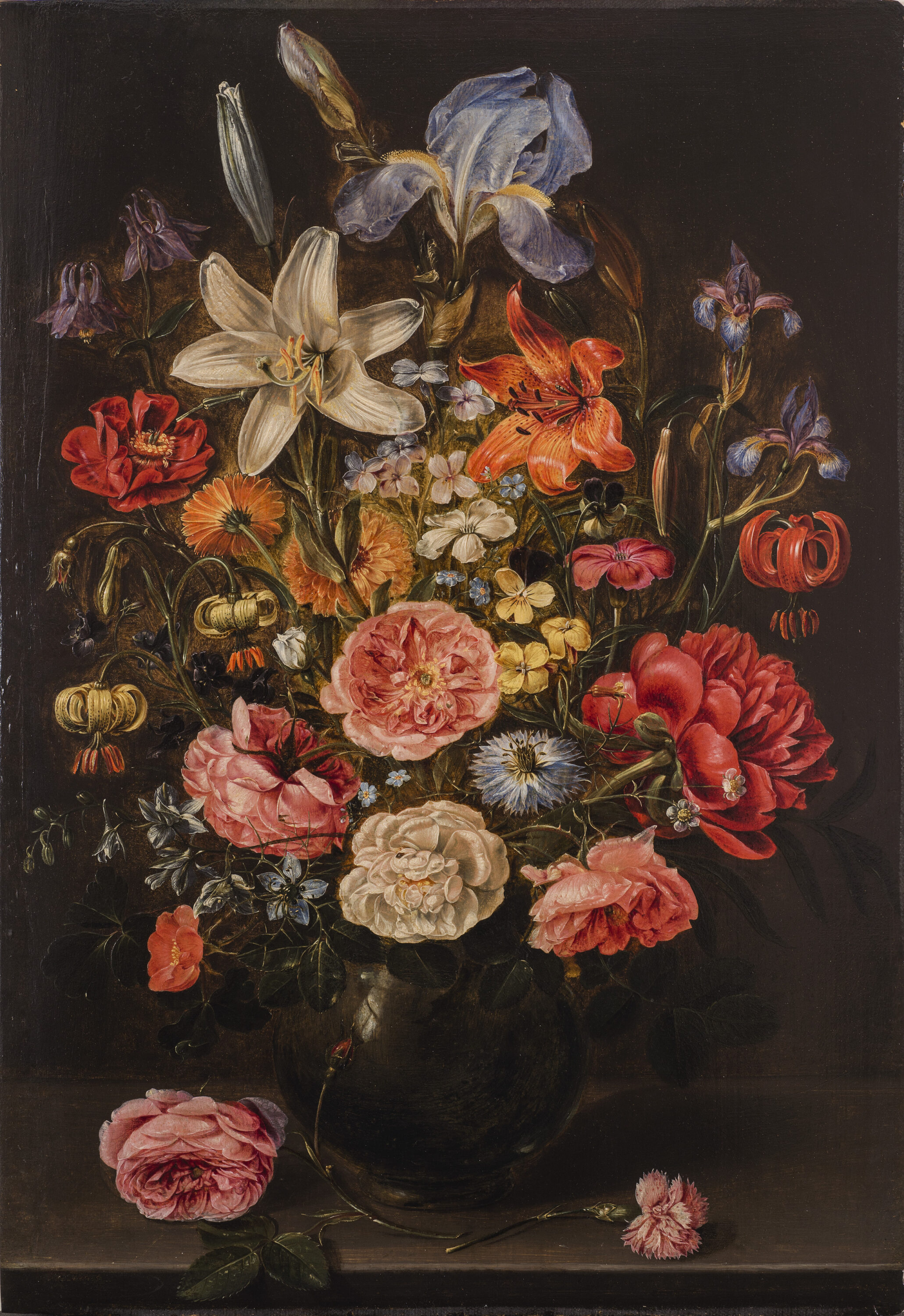 3. Painting Herself Into History
Peeters included at least eight miniature self-portraits in her still lifes, typically found in reflections on silver goblets and pewter jugs. These hidden treasures—often rendered upside down or distorted—reveal themselves only to eagle-eyed viewers.
4. Decorum Matters
Peeters's still lifes reveal popular items of wealthy Flemish society such as porcelain, blown glass, silver tableware, and delicacies including sweetmeats, cheese, wine, fruit, and fish. Want to recreate one of Peeters's artworks? Watch PBS's Art Cooking: Dutch and Flemish Still Life Painting for tips!
5. ¡Finalmente!
In 2016, Museo del Prado, Madrid, opened The Art of Clara Peeters, its first solo exhibition featuring a woman painter in the institution's nearly 200-year history. NMWA's Still Life of Fish and Cat (after 1620) traveled to Spain to be featured.