November 19, 2021
11/19/21
Historian Tiya Miles has won the 2021 National Book Award in nonfiction for All That She Carried: The Journey of Ashley's Sack, a Black Family Keepsake (2021). The book uncovers the lives of three generations of Black women through the history of a single cotton sack, which was given to a nine-year-old girl by her mother in the 1850s as the two were separated in slavery. Miles weaves meticulous research into stories, while simultaneously grappling with the archival gaps created by racism.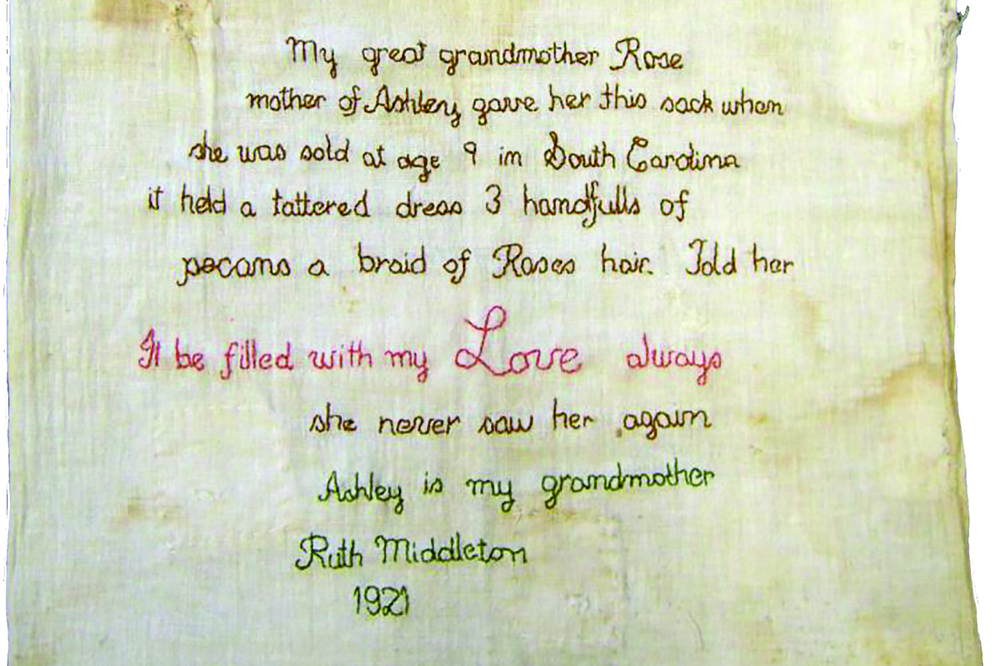 Miles contributed an essay to NMWA's Sonya Clark: Tatter, Bristle, and Mend exhibition catalogue. In it, she examined the artist's body of work on the Confederate truce flag.
Front-Page Femmes:
Lebanese American author, poet, and artist Etel Adnan died November 14 in Paris at age 96.
Frida Kahlo's Diego y yo (1949) set a new auction record for art by a Latin American artist, selling for $34.9 million at Sotheby's this week.
Also at Sotheby's, a new record was set for Agnes Martin, with Untitled #44 (1974) selling for $17.7 million.
Artsy rounds up 11 influential Native American artists working today, including Jaune Quick-to-See Smith, Marie Watt, Wendy Red Star, Cara Romero, Weshoyot Alvitre, Rose B. Simpson, and Raven Halfmoon.
Hyperallergic reviews Fei Li: The Unofficial History of Tomorrow, which examines the double consciousness of being a Chinese woman living in America.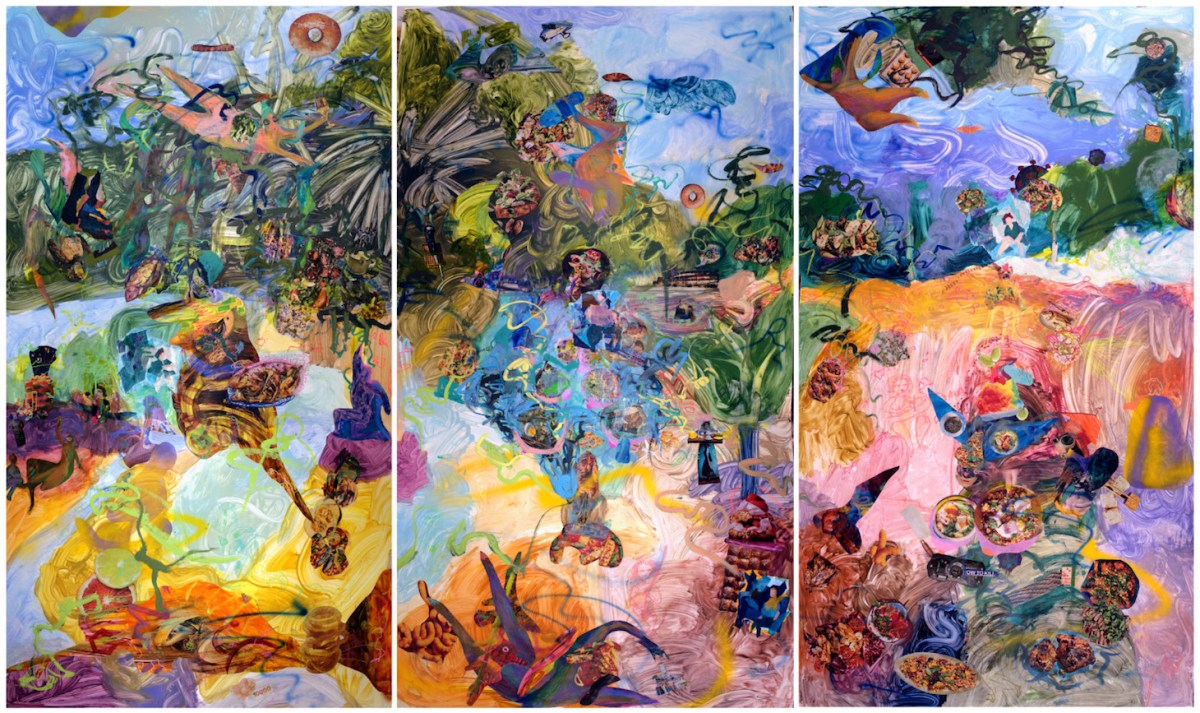 The New Yorker profiles Sophie Calle ahead of the release of The Hotel (2021), a new book on the artist's series of photographs of life in a Venetian hotel.
Mary Bauermeister, whose multidisciplinary practice helped shape the Fluxus movement, is the first winner of a new art prize given by the German state of North Rhine-Westphalia.
AnOther interviews Gillian Wearing on the occasion of her just-opened survey at the Guggenheim and the installation of her life-sized bronze of photographer Diane Arbus in Central Park.
The New York Times reviews Jennifer Packer's current solo show at the Whitney, which "offers a new way forward for representation."
ARTnews looks at Chicago-based chef Jennifer Kim's project Alt Economy, which emphasizes the connections between food, social justice, and art.
Shows We Want to See:
At the Hammer Museum in Los Angeles, Witch Hunt presents the work of 16 midcareer women artists from 13 countries, who use feminist, queer, and decolonial strategies to investigate current and historical political events and social conditions. The exhibition includes painting, sculpture, video, photography, sound, and performance by Yael Bartana, Beverly Semmes, Vaginal Davis, Otobong Nkanga, Teresa Margolles, and more. The Los Angeles Times recently reviewed the exhibition. On view through January 9.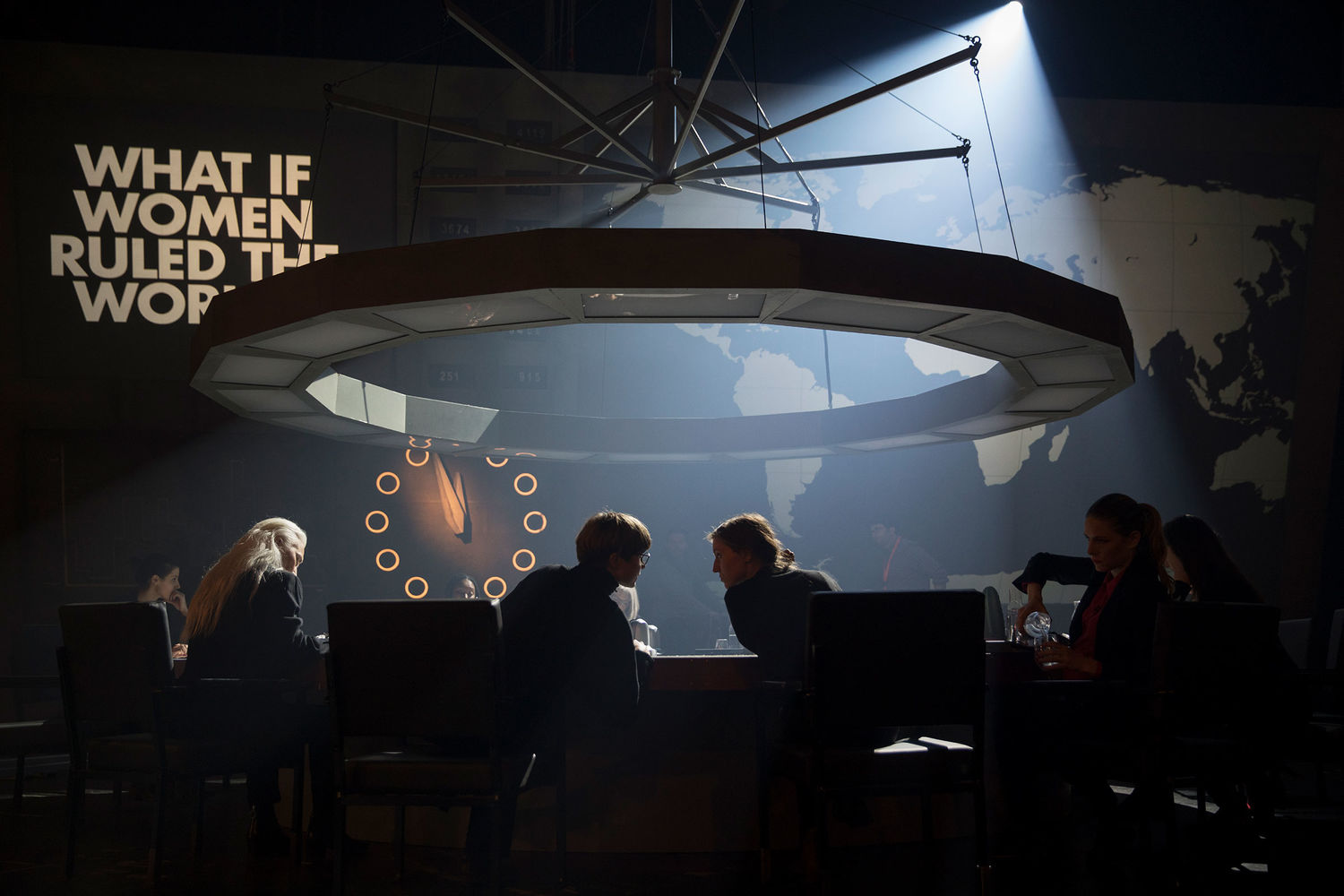 At the Japanese American National Museum in Los Angeles, Miné Okubo's Masterpiece: The Art of Citizen 13660 marks the 75th anniversary of the artist's graphic memoir Citizen 13660 (1946), which details her experiences inside two concentration camps after the bombing of Pearl Harbor. The exhibition contextualizes the work alongside a collection of the artist's archives. Browse all 197 drawings online. Hyperallergic recently reviewed the exhibition. On view through February 20, 2022.