November 13, 2020
11/13/20
Residents of Mississippi have voted to retire their state flag bearing racist imagery. The new design prominently features a magnolia flower, the state's official flower and tree, which was created by Chinese American and Mississippi native Sue Anna Joe. Joe drew inspiration from the trees that blossomed in the backyard of her childhood home in Greenwood, Mississippi.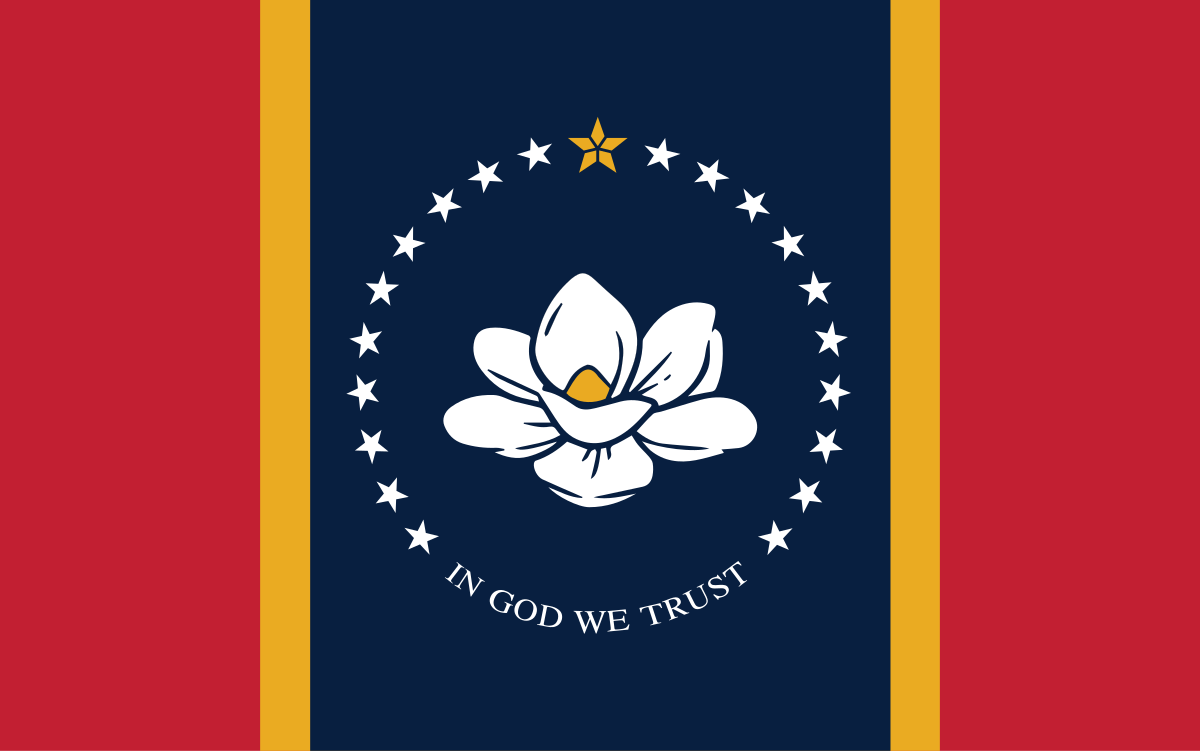 The new design received a 71% majority vote. Rocky Vaughan, the project's lead designer, said, "Our flag should reflect the beauty and good in all of us. It should represent a state that deserves a positive image."
Front-Page Femmes
The New York Times profiles Senga Nengudi, whose sculptures were icons of the Black Arts Movement; a retrospective of her work opens in December at the Denver Art Museum.
Naomi Long Madgett, educator, publisher, and Detroit poet laureate, has died at age 97.
Aileen Passloff, dancer, choreographer, actor, and teacher, has died at age 90.
Hyperallergic reports on the new memorial sculpture of British women's rights advocate Mary Wollstonecraft; the small nude "everywoman" by Maggi Hambling has received criticism.
A new public sculpture by Abigail DeVille is on view at New York City's Madison Square Park; the artwork reimagines the Statue of Liberty's torch and is informed by the artist's inquiries into the legacy of slavery and the teachings of Frederick Douglass.
The Guardian interviews singer-songwriter Joan Armatrading, who is the recipient of the U.K.'s Women of the Year lifetime achievement award.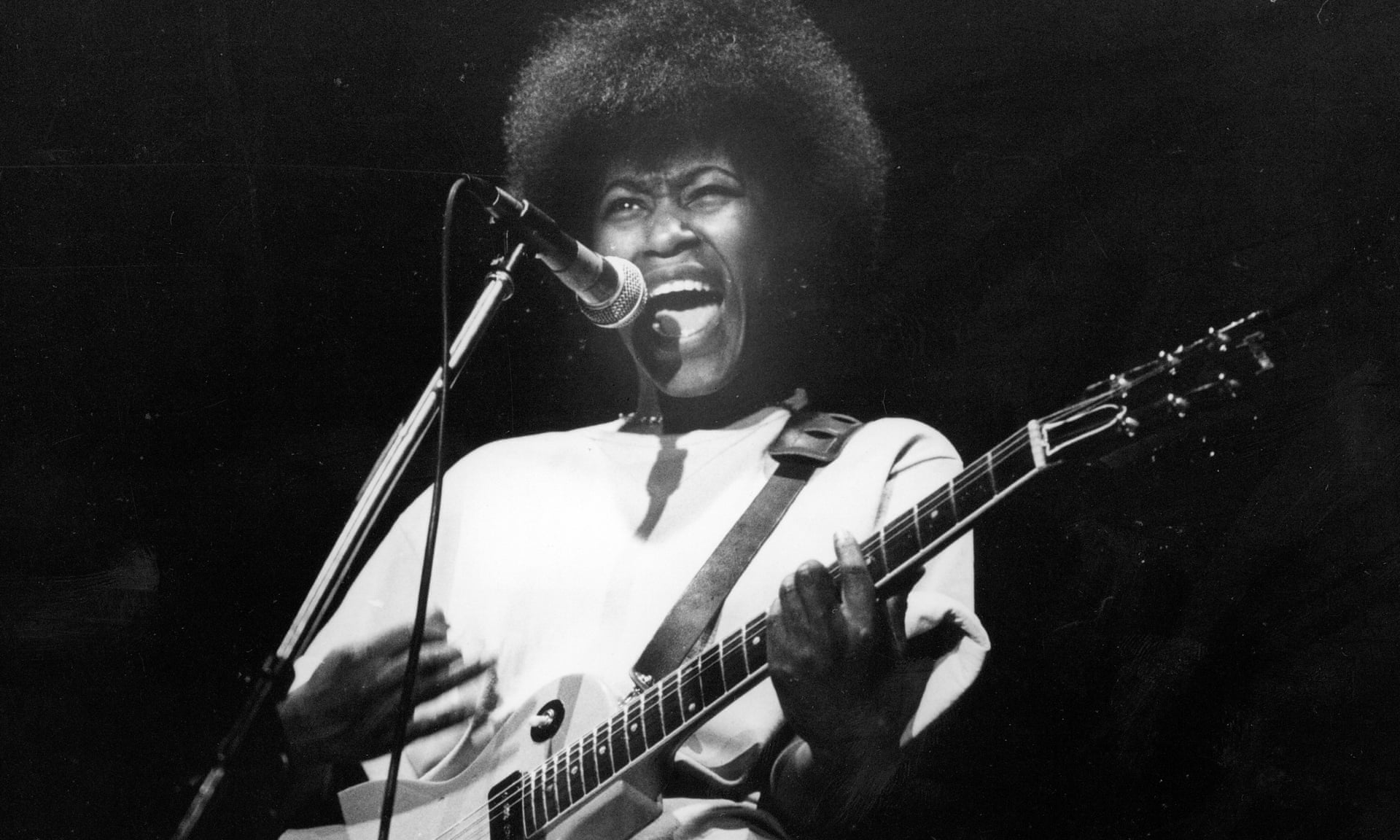 A second version of Simone Leigh's monumental sculpture Brick House has been installed on the University of Pennsylvania campus.
The South China Morning Post profiles Cao Fei's newest body of work, Isle of Instability, which was created while she was in COVID-19 lockdown in Singapore.
Hyperallergic surveys Loïs Mailou Jones's work from the 1920s to the 1990s, considering how definitions and conceptions around Black art have changed.
The Guardian celebrates the pioneering photography of Imogen Cunningham.
Vice reports on #LoveSexandTech, a crowdsourced art project that documents women's experiences of online abuse.
A new video released by the Biden-Harris campaign draws inspiration from artist Lorraine O'Grady's iconic performance Art Is… (1983).
Artnet interviews painter Jo Baer, who is still creating large-scale, physically demanding work at age 91.
The Guardian reports on a new study from Australia that reveals women artists are paid 30% less than men.
Shows We Want to See
At Los Angeles's Kohn Gallery, Sophia Narrett's first solo show, Soul Kiss, presents elaborately embroidered works that showcase narratives of sexuality and desire and explore themes of role play, identity, and escapism. Vogue interviewed the artist about these recent works and her process. Hyperallergic profiled Narrett. On view through January 15, 2021.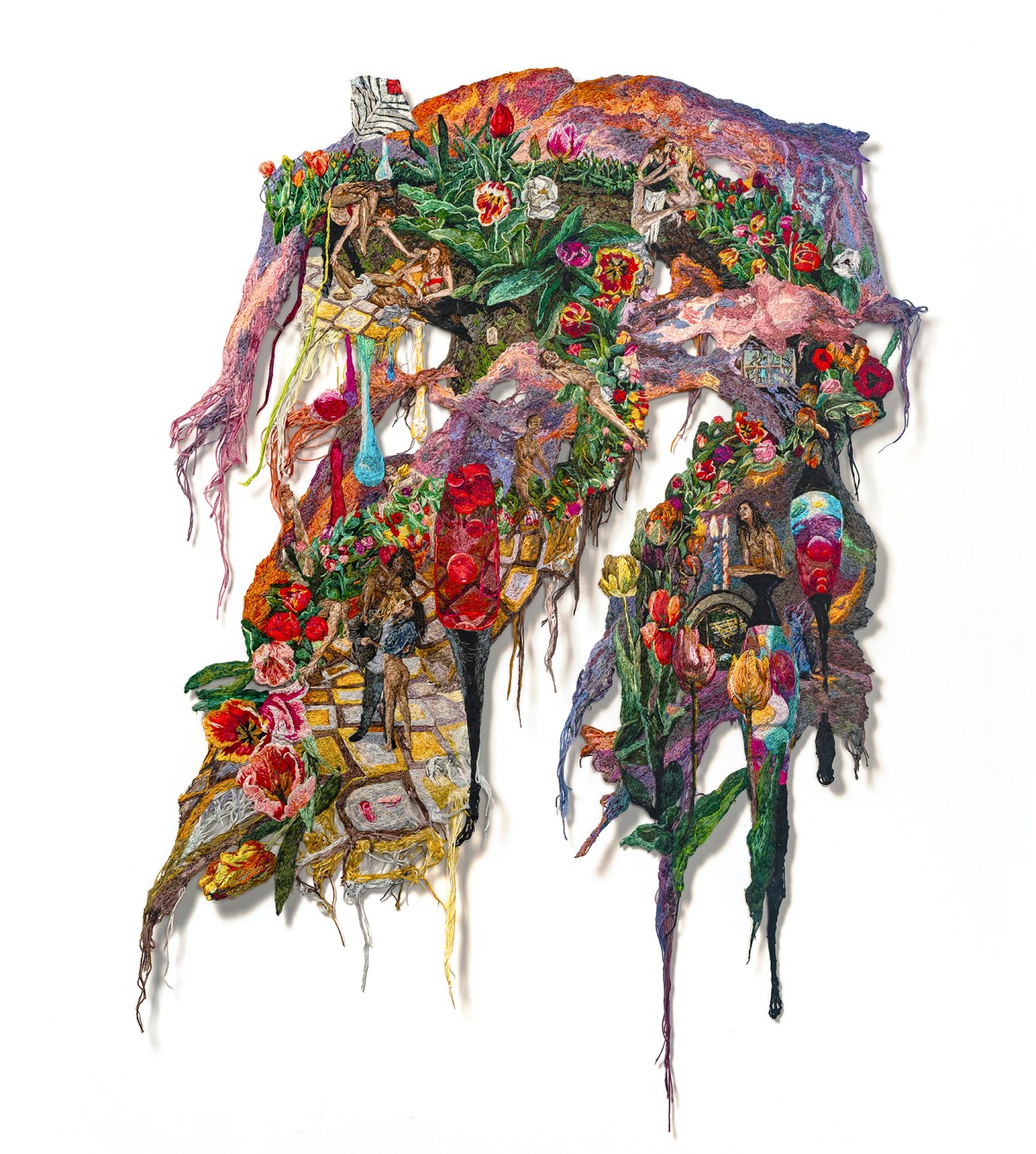 At New York's Sean Kelly Gallery, Shahzia Sikander's Weeping Willows, Liquid Tongues urges audiences to rethink global histories and shared experiences by re-examining the canon of Eastern and Western art history. The exhibition features paintings, mosaics, animations, and the artist's first-ever sculpture. Hyperallergic profiled the show. Vogue interviewed the artist. On view through December 19.