November 27, 2015
11/27/15
New York Times reporter Maureen Dowd interviewed over 100 men and women in the film industry, examined movie history, and relayed the experiences of female directors, showrunners, and actresses.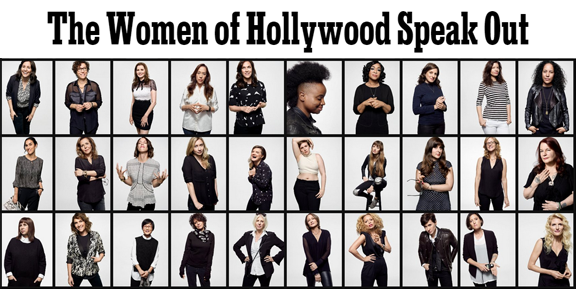 Women in the film industry recount stories of discrimination, stigmatization, and outright sexism. The article also shares several key statistics:
The six major movie studios only released three movies last year with a female director.
In 2013 and 2014, women were only 1.9% of the directors for the 100 top-grossing films.
Only two women have ever directed a $100 million big-action blockbuster
From 2007 through 2014, women made up only one-third of speaking roles in the 100 top fictional films.
Front-Page Femmes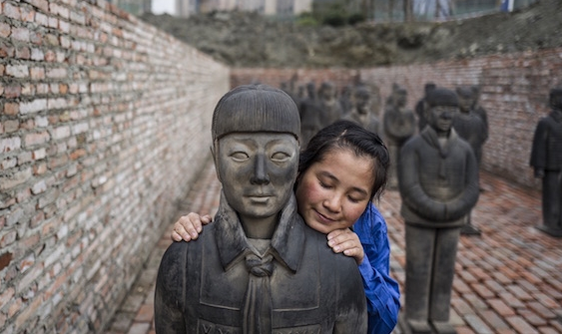 The Creators Project discusses the work of French artist Prune Nourry, who created 108 Terracotta Daughters modeled after Chinese orphans.
artnet shares seven quotes by Kara Walker, in honor of the artist's 46th birthday.
Janet Echelman uses unorthodox fiber art materials to make building-sized sculptures.
Campaigners in Scotland want a series of memorial sculptures commemorating the country's forgotten and unsung heroines.
Food artist Prudence Staite rendered a Nativity scene entirely of cheese.
Elle lists 14 powerful women in today's art scene, including 100-year-old painter Carmen Herrera.
NMWA artist Chakaia Booker creates a massive sculptural tire work for the Smithsonian's Renwick Gallery.
The New York Times reports that Art Basel Miami Beach includes a significant number of women artists.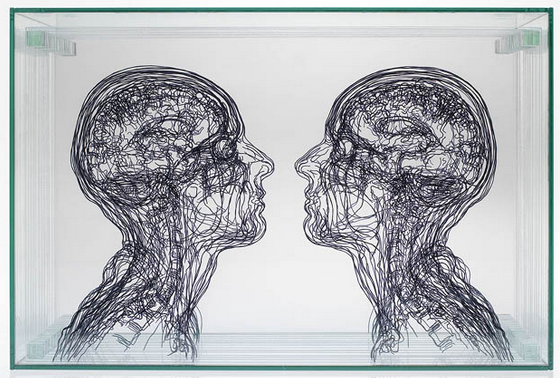 Angela Palmer engraves glass sculptures with details taken from MRI and CT scans.
London-based artist Celina Teague explores the statement that "people don't have faith in female artists."
Buzzfeed shares photos of German-born American painter and sculptor Eva Hesse.
Beijing banned an art exhibition about feminism and domestic violence.
Juliana Huxtable's commissioned performance work at the Museum of Modern Art "weaves together a string of reference paths as varied as historical cosplay, club aesthetics, and Internet archeology."
Performance artist Karen Finley impersonates the widowed Jacqueline Kennedy Onassis in The Jackie Look.
The Huffington Post outlines arguments for and against using the term "women artists."
Boston's mayor declared November 20, 2015 "Corita Kent Day" in honor of what would have been the late nun and artist's 97th birthday.
The pop music of Los Angeles-based composer Julia Holter and Colombian musician Lucrecia Dalt confront expectations of female artists.
Amy Berg's documentary, Janis: Little Girl Blue, "sustains a double vision of both the child and the hard-living folk-blues mama Joplin became."
The Guardian writes "a wider range of female voices is finally being heard" and praises a new generation of women playwrights.
The New Yorker investigates the motivations behind Patricia Highsmith's The Price of Salt.
Shows We Want to See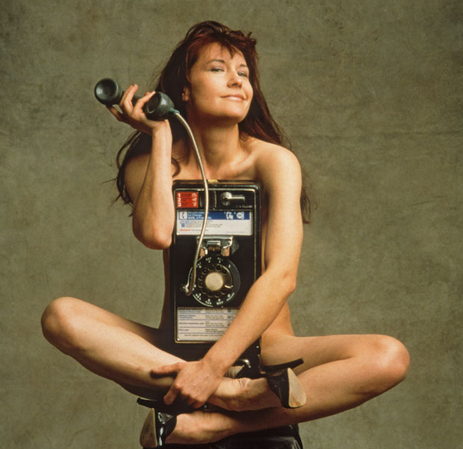 Public Works: Artists' Interventions 1970s–Now features photos, prints, audio, video, and installations by 23 women artists who "explore the inherent politics and social conditions of creating art in public space." The artists represented include Tania Bruguera, Tatyana Fazlalizadeh, the Guerrilla Girls, and Jenny Holzer.
Tracey Emin's pensive exhibition, I Cried Because I Love You, will include sketches, embroidered works, and art created from neon lights and bronze.
Wild Girl: Gertrude Hermes is the first major exhibition in 30 years to showcase the sculptor's works. Apollo Magazine says, "Hermes defied critical snobbery with sculptures made from found materials, including skittles from the local pub."