November 5, 2021
11/5/21
Opening tomorrow at Blum & Poe, Los Angeles, When the Sun Rises in Blue is the first U.S. solo exhibition of São Paulo-based artist Sonia Gomes. Employing historically feminized materials and crafts, Gomes creates powerful assemblages that capture and celebrate marginalized histories, rendering those of women, people of color, and countless anonymous individuals, visible.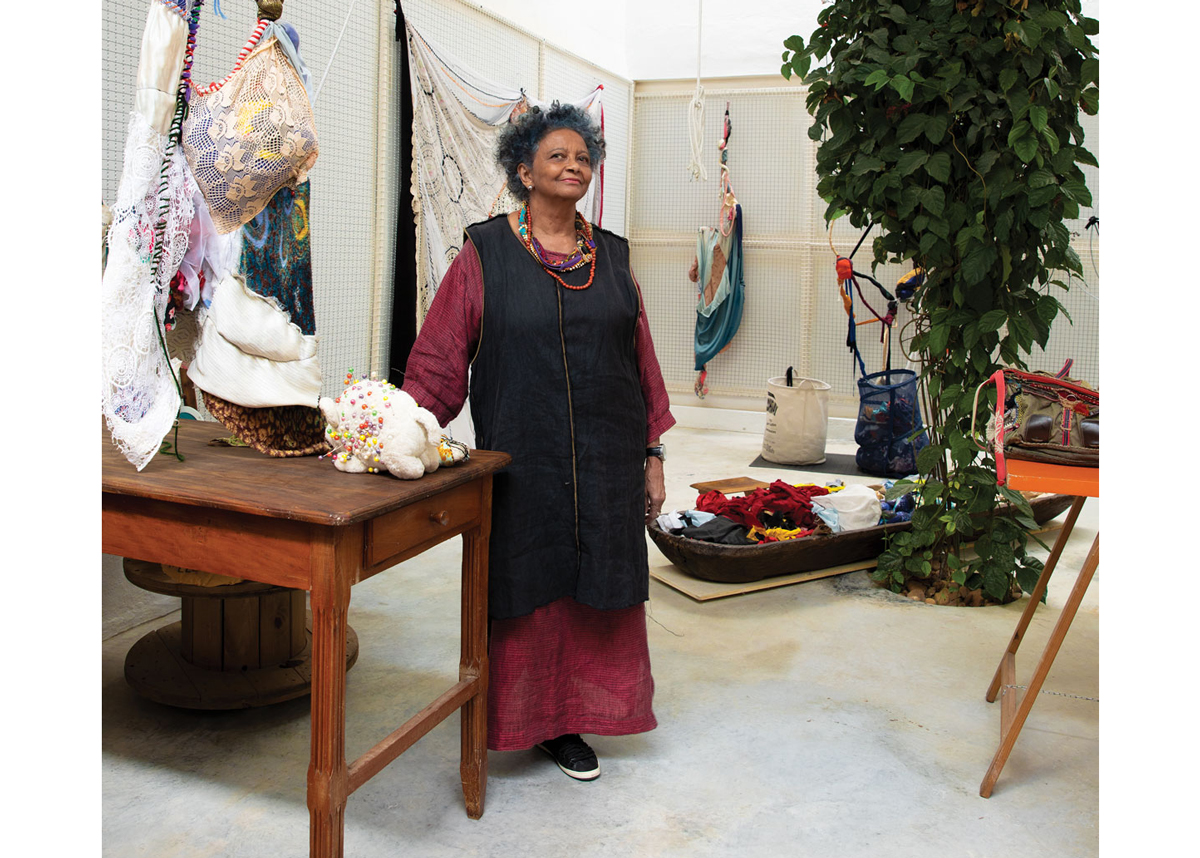 ARTnews recently profiled the artist, whose use of material includes a mother's wedding dress and a grandmother's towel, a son's T-shirt, and domestic items like tablecloths and bed throws. "There's a relationship between time and reflection—all the materials that I work with are an exercise in exploring the soul of these objects," Gomes said. On view through December 18.
Front-Page Femmes:
The Washington Post reviews Alma Thomas: Everything is Beautiful, on view at the Phillips Collection, noting that "Thomas's [brush work] imputes electricity or some other unseen energy to the whole of the universe."
Bettina Grossman, an artist who took up residence in New York's Chelsea Hotel and developed a small but growing league of followers in her later years, has died.
Vietnamese video artist Nguyễn Trinh Thi has been named the winner of the inaugural Han Nefkens Foundation, Mori Art Museum, M+ and Singapore Art Museum Moving Image Commission.
The New York Times profiles Annie Leibovitz on the occasion of her new book Wonderland, an anthology of fashion images.
Writer Roxane Gay has been named board president of Performance Space New York.
Artnet interviews Japanese photographer and filmmaker Mika Ninagawa about her new exhibition with Van Cleef & Arpels.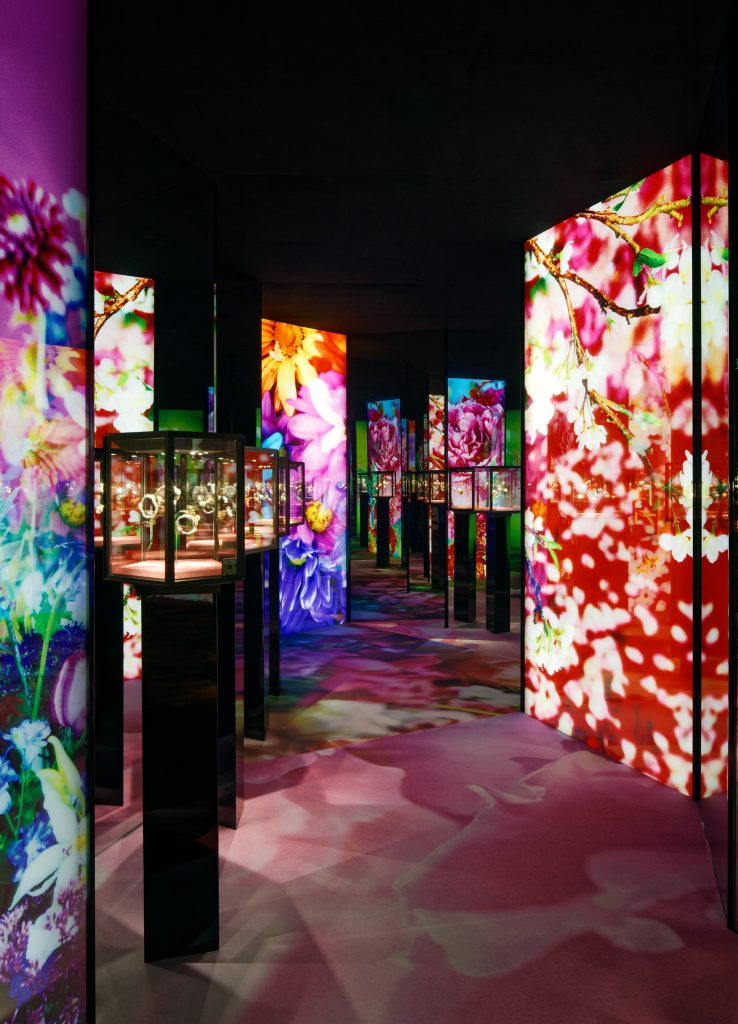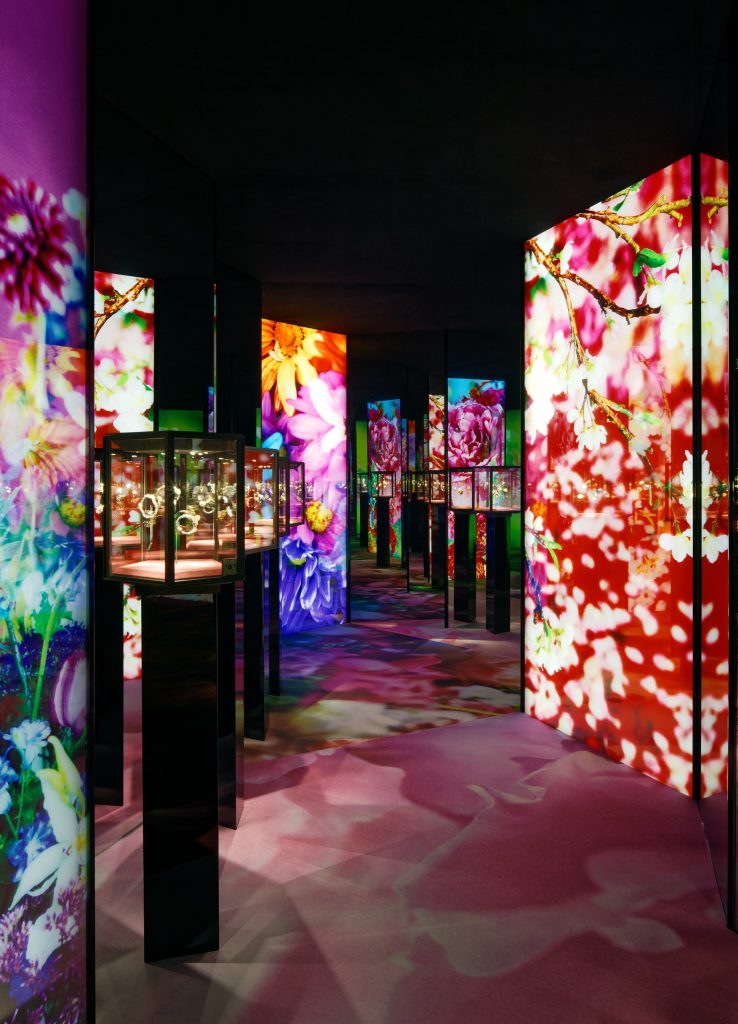 For Art21, sculptor Doreen Garner discusses her work that reflects on the trauma afflicted on Black bodies and her shift to sculpting white skin.
The Boston Globe profiles musician Terri Lyne Carrington, who founded the Institute of Jazz and Gender Justice at Berklee and has created a new program that will increase opportunities for women and nonbinary musicians.
A new study from the U.K. group We Are Doc Women exposes a gap between the rate of progression of women and men working on documentaries.
The Sundance Institute has announced that filmmakers Meryam Joobeur and Malika Zouhali-Worrall are the recipients of the 2021 Women at Sundance Adobe Fellowship.
The Washington Post profiles the new American Girl doll, a Washington, D.C-based biracial environmentalist; Katrina Lashley of the Smithsonian Anacostia Community Museum helped write a book about the newest doll.
Shows We Want to See:
At the Milwaukee Art Museum, The Quilts of Pauline Parker features more than 30 objects that showcase the artist's expressive approach to quiltmaking, illustrating how Parker transformed a traditionally domestic craft into one that highlighted current events, historical and biblical figures, and her own experiences. On view through December 5.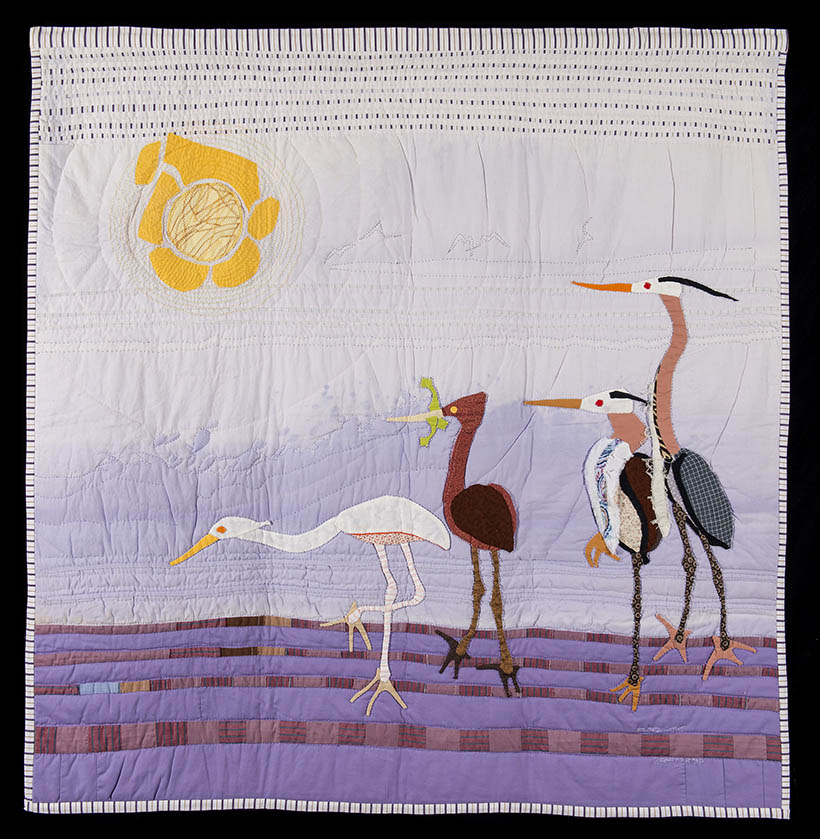 At the Musée d'Orsay in Paris, two presentations of work by Marlene Dumas are on view. Le Spleen de Paris celebrates the bicentenary of the birth of Charles Baudelaire with 15 paintings by Dumas that draw on Baudelaire's celebrated 50-poem compilation from 1869 that captures raw life in the French city of his time. Conversations puts some of Dumas's older works in dialogue with 19th-century masters. Artnet recently interviewed the artist. On view through January 30, 2022.