November 9, 2018
11/9/18
The Art Newspaper delves into the art and lives of Dorothea Tanning and Leonor Fini.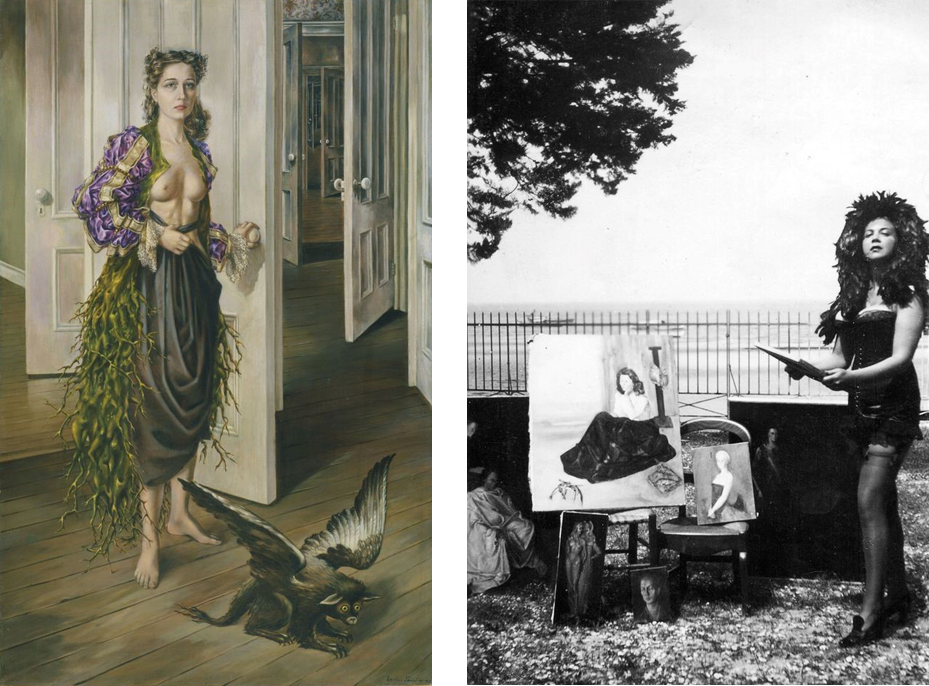 Both artists, who are often considered female Surrealists, were actually quite resistant to such labels. Tanning famously said, "Women artists. There is no such thing… It's just as much a contradiction in terms as 'man artist' or 'elephant artist.'" Similarly, Fini, was a vocal critic of Surrealism's misogynistic tendencies.
Two major exhibitions on view in Madrid and New York City explore the complex relationship that these women had with Surrealism, gender, and sexuality. Learn more about the artists and in this week's The Art Newspaper Podcast and the New York Times.
Front-Page Femmes
Hyperallergic highlights Biennale Bitch, a humorous collection of short stories by veteran arts journalist Nadja Sayej.
The U.K.-based initiative Her Stories is hosting their second annual art auction. The event features donated art from women and non-binary artists to raise money for female refugees.
Artsy expresses concern over the recent upswing in the women's art market.
Prominent feminist artists used their work to encourage voting at last weekend's We Vote parade in New York City.
Sotheby's gives a brief history of the all-female exhibition committee for the 1978 Hayward Annual.

Hyperallergic profiles influential filmmaker Margarethe von Trotta, whose new documentary, Searching for Ingmar Bergman, is now on view as a part of her Quad Cinema retrospective.
NPR's What's Good with Stretch & Bobbito interviews curator and art activist Kimberly Drew.
The Boston Ballet has begun its new ChoreograpHER Initiative, which aims to "support and develop female choreographers" in the historically male-dominated field.
Shows We Want to See
In an effort to "combat stereotypes and dominant narratives," the Brooklyn Museum presents Half the Picture: A Feminist Look at the Collection. The exhibition displays more than 100 of the museum's artworks through an intersectional feminist lens. Aesthetica Magazine calls the show "a direct response to the crucial social and political issues that have dominated the global conversation in the past year."
A retrospective of photographs by Martine Franck is on view at the newly opened Fondation Henri Cartier-Bresson (Paris). Franck's images documented the political and the social, capturing life during her travels in the latter half of the 20th century.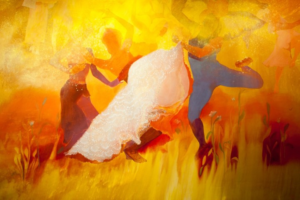 Firelei Báez: Joy Out of Fire at Harlem's Schomburg Center for Research in Black Culture vibrantly highlights the accomplishments of "women activists, writers, artists, and politicians of color."
The Modernist, on view at Lehmann Maupin gallery (NYC), includes Catherine Opie's first work of film accompanied by a series of photographs chronicling the exploits of a fictional arsonist named Pig Pen. The queer figure fearlessly burns down "structures that reflect such exclusive [white male] privilege."