October 30, 2020
10/30/20
Filmmaker Cauleen Smith won the Studio Museum in Harlem's annual Joyce Alexander Wein Artist Prize. Smith's work is rooted in the discourse of 20th-century experimental film and examines diaspora, feminism, identity, and Afrofuturism. Her solo New York institutional debut, Mutualities, is on view at the Whitney Museum. At the San Francisco Museum of Modern Art, Smith's work is currently highlighted in the two-person exhibition Future Histories: Theaster Gates and Cauleen Smith.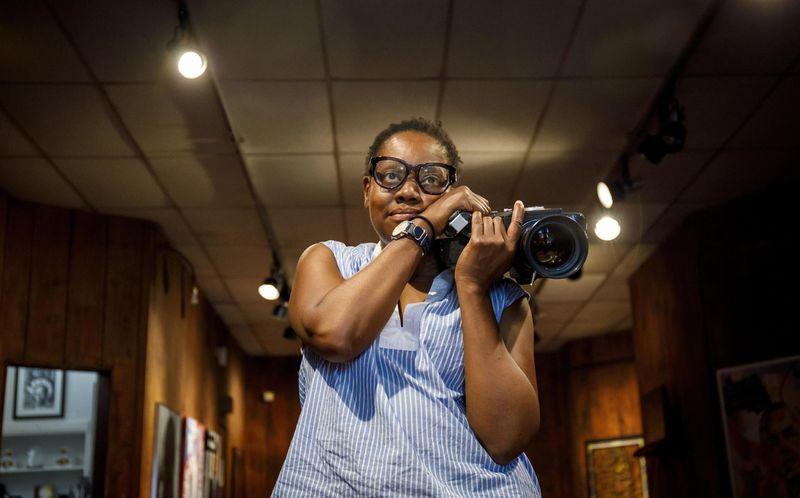 Thelma Golden, director and chief curator of the Studio Museum, said, "the effect of [Smith's] work is overwhelmingly one of plenitude, rich in its exploration of human complexities."
Front-Page Femmes
Poet and activist Diane di Prima, one of the most prominent voices of the Beat Generation, has died at age 86.
The Chicago nonprofit 3Arts has awarded $150,000 to Hu'o'ng Ngô, Folayemi Wilson, and Amanda Williams.
The Jakarta Post profiles 89-year-old Vietnamese painter Mong Bich on the cusp of her first solo exhibition.
Artnet interviews painter Tracey Emin about her recent battle with bladder cancer, her practice, and her new show Details of Love.
The Smithsonian examines the life and legacy of 19th-century French painter Rosa Bonheur.
The New York Times profiles two major exhibitions, one featuring Bisa Butler, at the Art Institute of Chicago, and the other on the work of Barbara Earl Thomas, at the Seattle Art Museum.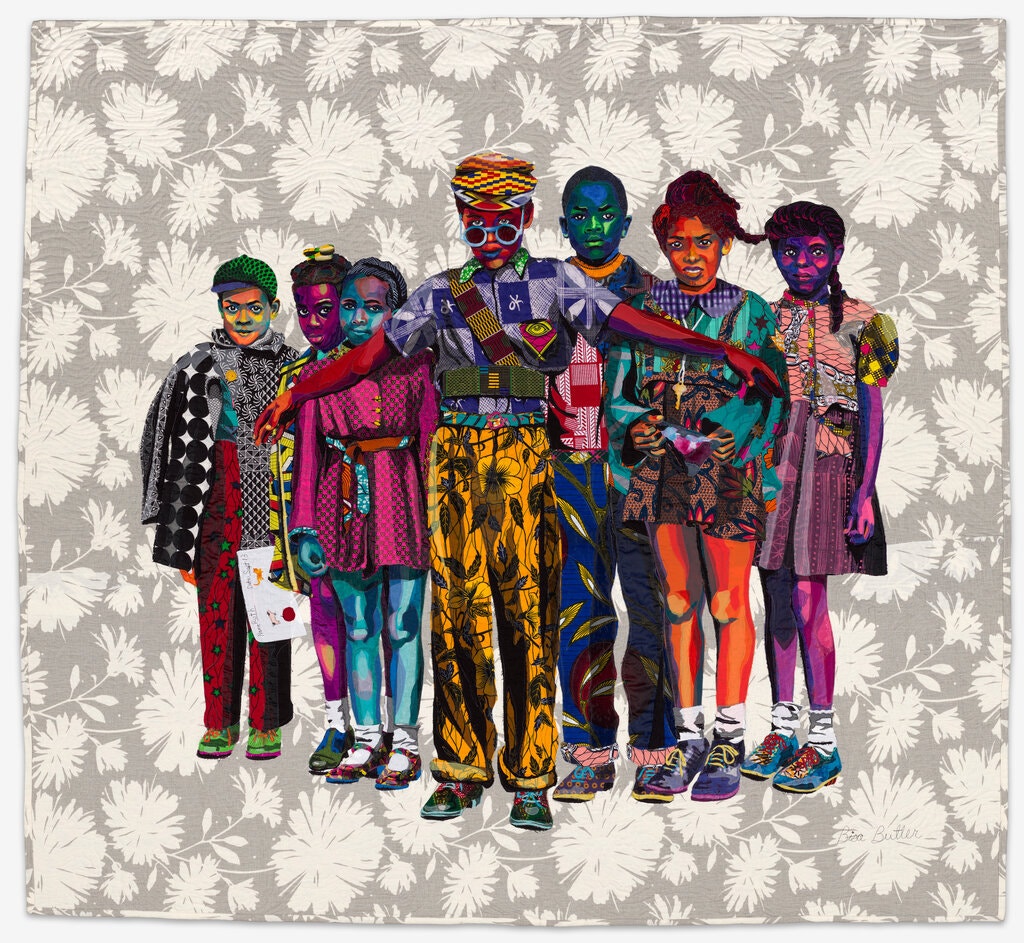 Guernica interviews writer, musician, and visual artist Claire Cronin on her new graphic memoir, the horror genre, and obsession.
The Guardian interviews architect Lesley Lokko on her resignation as dean of the City College of New York's Spitzer School of Architecture. Lokko cited a "lack of respect and empathy for Black women."
Frieze revisits Dayanita Singh's landmark photobook Myself Mona Ahmed (2001) 20 years after its release, noting that it remains a powerful document of hijra lives and community.
Hyperallergic reviews Adejoke Tugbiyele's online exhibition Hybrid Spirit, which explores queerness, Indigenous African spirituality, and feminism through sculpture-costumes.
Vice highlights Anuradha Bhaumick's detailed embroidery portraits of solitary reading experiences.
Vogue profiles Rachel Portesi, whose latest exhibition, Hair Portraits, features tintype photography portraits of her intricate hair sculptures.
Hyperallergic reviews Lisa Corrine Davis's exhibition All Shook Up, which critiques corporate America through abstract art. 
Shows We Want to See
At the Fondation Cartier in Paris, Sarah Sze's new exhibition, Night Into Day, embraces the fragility of the earth through a hanging planet-like sculpture and a large floor sculpture over which a pendulum swings. Videos from the internet that speak to life in quarantine are projected onto the gallery walls. The exhibition is "a meditation on what life has been like for millions of us in 2020: a world broken into fragments that we're still trying to piece together."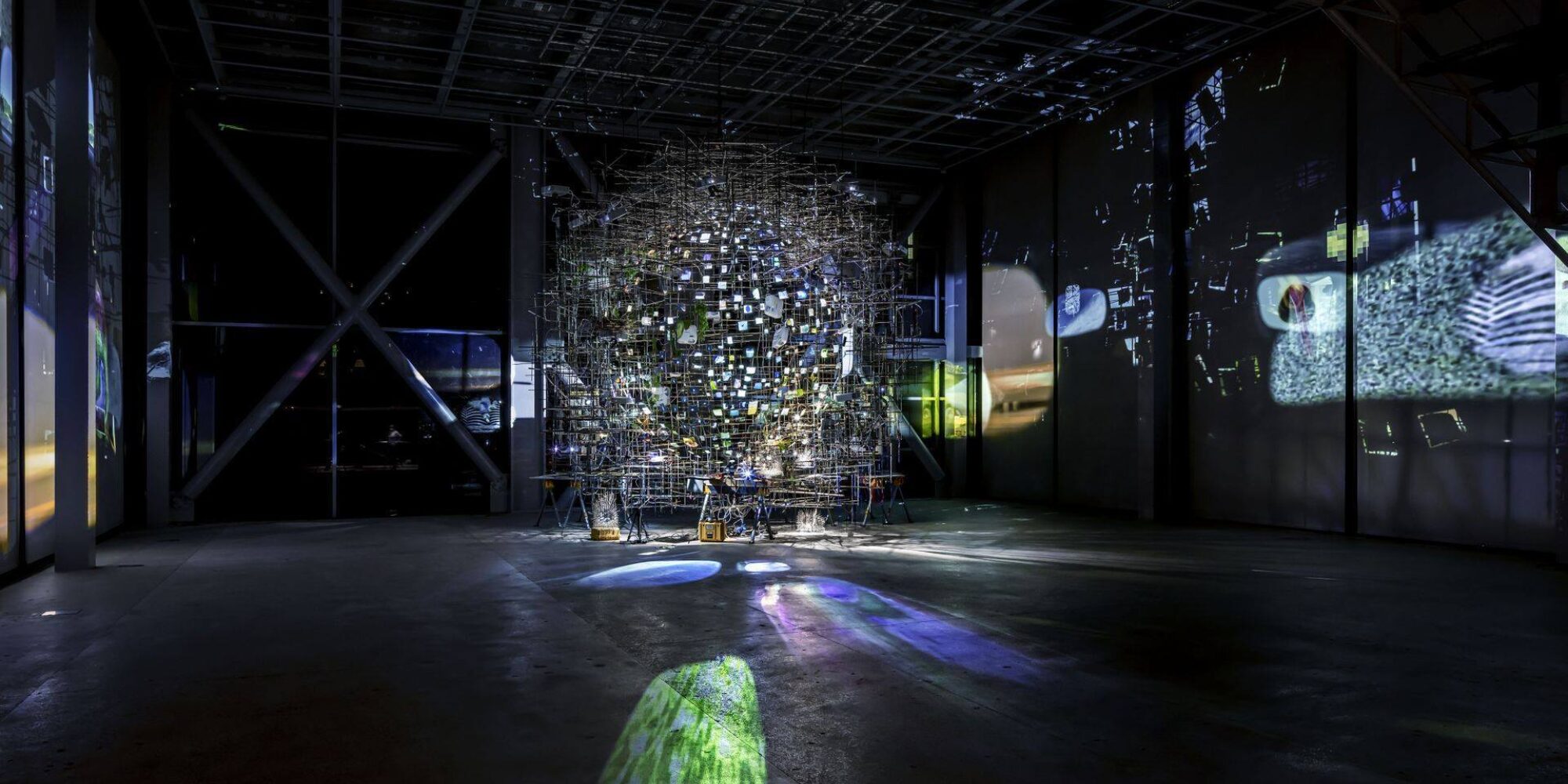 At the 18th Street Art Gallery in Los Angeles, Patty Chang's newest exhibition Milk Debt is on view. The multi-part video project consists of videos of lactating women pumping their breast milk as they recite lists of fears drawn from multiple communities across different geographical regions. Read an essay about the exhibition and listen to a conversation between Chang and curator Anuradha Vikram.