October 23, 2020
10/23/20
Sculptor Simone Leigh will be the first Black woman to represent the United States at the 59th Venice Biennale in April 2022. Leigh explores Black female subjectivity by blending African art history, ethnographic research, and feminist and post-colonial theory. Jill Medvedow, director of the Institute of Contemporary Art/Boston, which is commissioning the work, says that Leigh's selection "disrupts 400-plus years of Black women being excluded from this global platform and from our history."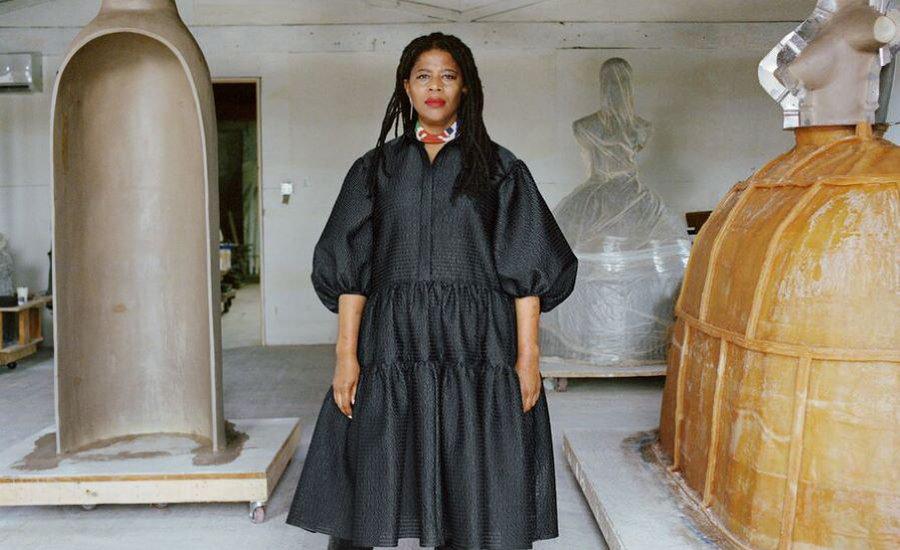 For the U.S. Pavilion, Leigh will partner with the Atlanta University Center Art History and Curatorial Studies Collective at Spelman College to collaborate with Black female students.
Front-Page Femmes
Jenny Holzer's newest public art project, YOU VOTE, uses LED vehicles, billboards, and light projections to encourage voter turnout in the swing states including Florida, Michigan, Pennsylvania, and Wisconsin.
The New York Times profiles Maya Husseini, Lebanon's premier stained glass artist, in the wake of the Beirut blast.
Photographer Deana Lawson has won the 2020 Hugo Boss Prize; she is the first photographer to win the award.
Town & Country includes Betye Saar in a list of women leaders "showing us the way forward."
For Harper's Bazaar, musician and artist Solange writes a personal essay and poems about the destruction and transformation of the past year.
Artnet interviews painter Delphine Desane about her recent Vogue Italia cover, Black motherhood, painting as therapy, and her upcoming solo show.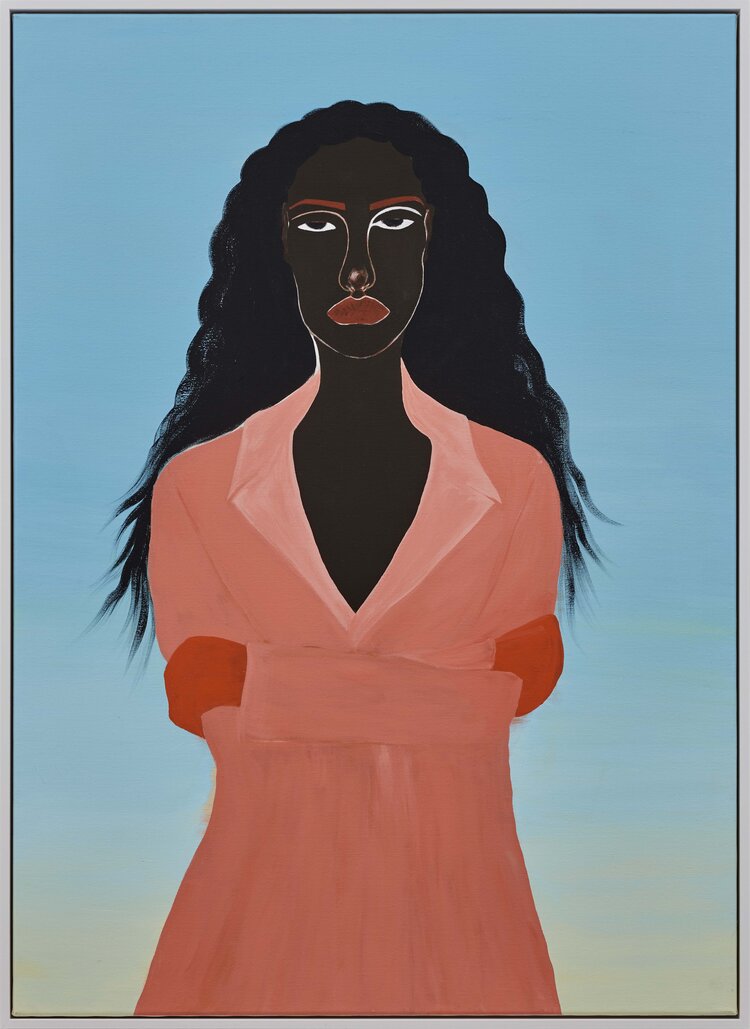 Jordan Casteel's painting Aurora (2020), which was recently featured on the cover of Vogue, will be on long-term loan at the San Francisco Museum of Modern Art.
The New York Times profiles Howardena Pindell and Rope/Fire/Water (2020), her first video work in 25 years. The piece addresses segregation, discrimination, and racial violence and is on view at the Shed, along with a selection of paintings by the artist.
Hyperallergic reports on the efforts of the Smithsonian Archives of American Art to update the influential 1977 exhibition What is Feminist Art?. Works by Howardena Pindell and Tanya Aguiñiga add further nuance.
Frieze interviews photographer and filmmaker Tourmaline, whose experimental films have memorialized queer historical icons such as Marsha P. Johnson.
Hyperallergic highlights a protest by She Loves Collective, which brought attention to the active war in the Armenian-populated Republic of Nagorno-Karabakh.
The Great Women Artists podcast interviews British painter Cecily Brown, whose newest exhibition in Blenheim Palace comments on the history and future of England.
Shows We Want to See
Aubrey Levinthal: Vacancy, currently on view at the Monya Rowe Gallery in New York City, features intimate painted portraits that capture the daily unease of a world marked by COVID-19. Levinthal's works, rendered in muddy neutrals, depict her subjects through isolation and moments of love. Open through October 31.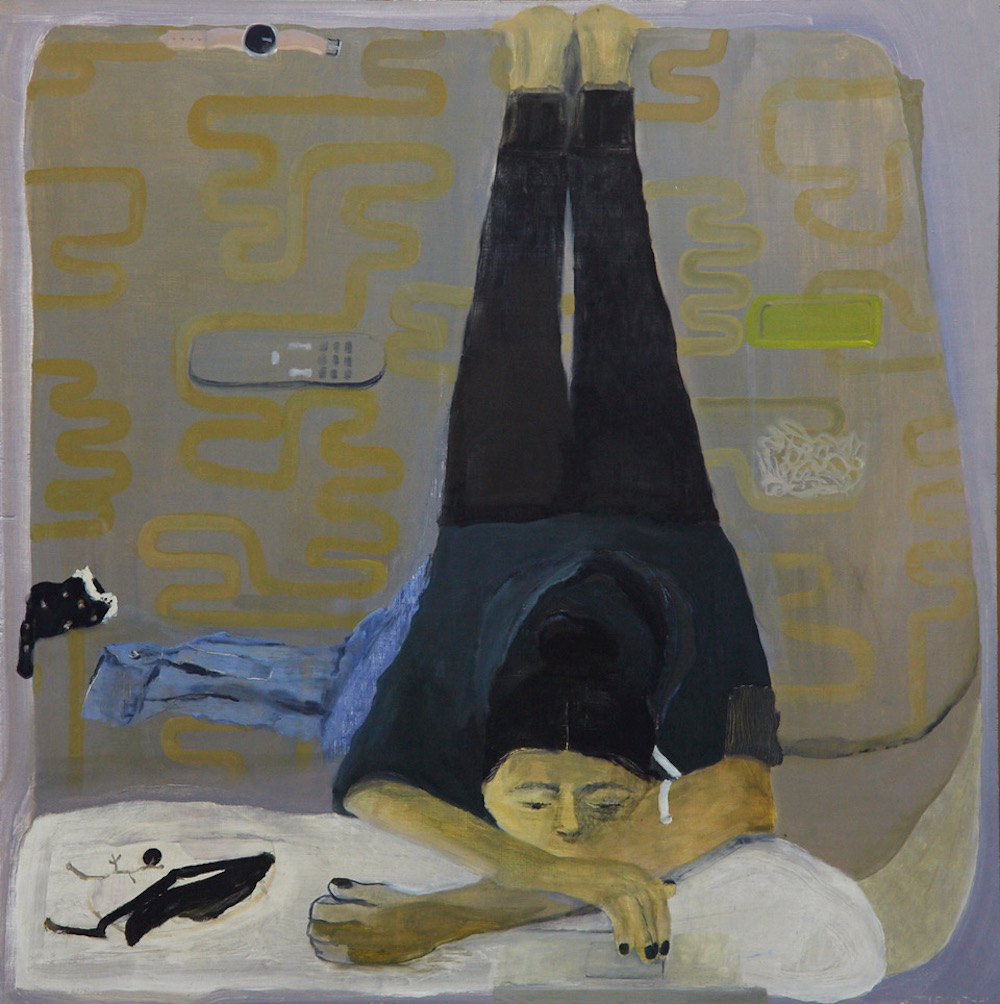 Olivia Erlanger's newest exhibition, Home is a Body, is on view at Soft Opening in London. Erlanger's installations present unoccupied domestic spaces that reflect isolation. Soft Opening's Director, Antonia Marsh, notes Erlanger's "self-aware engagement with the American Dream turned delusion." Open through November 7.