October 26, 2020
10/26/20
In times of uncertainty and upheaval, art and literature can provide comfort, clarity, and hope. Works of art can help us decompress and escape; inspire us to think about subjects in new ways; and encourage empathy. Explore stories about women artists—real and imagined—with NMWA staff in a new virtual book club. Join us on December 11 for a lunchtime discussion about Nell Painter's memoir Old in Art School: A Memoir of Starting Over (2018). Register now!
In the meantime, check out our genre-based reading lists inspired by the museum's mission to champion women artists. In this installment: young adult (YA) fiction.
---
In this YA classic, Rose spends every summer with her parents at their lake house in Awago, a small beach town, where she reunites with her friend Windy. But this particular summer is different—full of secrets, sorrow, and growing up.
Discussion questions from the Comic Book Legal Defense Fund | Related reading: Spinning (2017) by Tillie Walden and Honor Girl (2017) by Maggie Thrash
The debut novel from poet and former Fresh Talk speaker Elizabeth Acevedo, this is the story of Xiomara Batista, a teen living in Harlem, who struggles to express herself while also dealing with pressure from her Mami to follow the laws of the church. Everything changes when she's invited to join her school's slam poetry club.
Discussion questions from Unleashing Readers | Similar titles: With the Fire on High (2019) by Elizabeth Acevedo and On the Come Up (2019) by Angie Thomas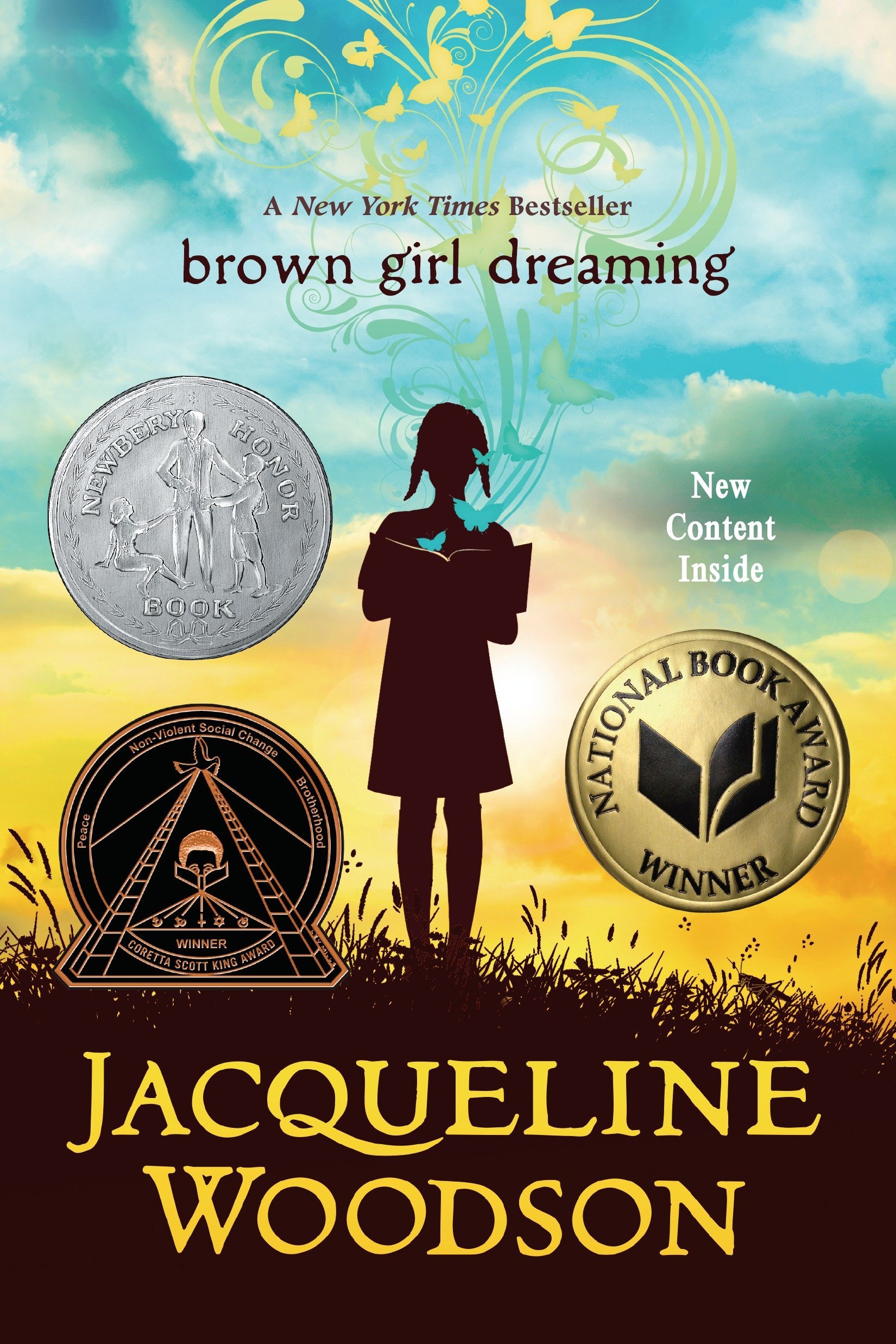 In vivid poems, Woodson shares what it was like to grow up as an African American in the 1960s and 1970s, living with the remnants of Jim Crow and her growing awareness of the Civil Rights movement. Touching and powerful, each poem is both accessible and emotionally charged, a glimpse into a child's soul as she searches for her place in the world.
Discussion guide from Penguin Books | Similar titles: Inside Out & Back Again (2013) by Thanhhà Lai and Esperanza Rising (2002) by Pam Munoz Ryan
Kiko Himura lays all her hopes on getting into Prism, her dream art school, but things don't go according to plan. When a childhood friend invites her to tour art schools, Kiko is finally free to be her own person outside the constricting walls of her home.
Check out an interview with Bowman about the book and mental health representation in YA literature | Related reading: Love From A to Z (2019) by S. K. Ali and This Time Will be Different (2019) by Misa Sugiura
Book Club Resources
Inspired to start your own book club? Not sure how to begin? Listen to NPR Life Kit's guide to creating a successful club. And Book Riot's "40 Great Book Club Discussion Questions for Any Book" can help shape any discussion.