September 18, 2020
9/18/20
Artist Mierle Laderman Ukeles recently premiered For ⟶ forever…, a series of digital installations throughout New York City thanking city service workers and acknowledging the never-ending nature of their labor.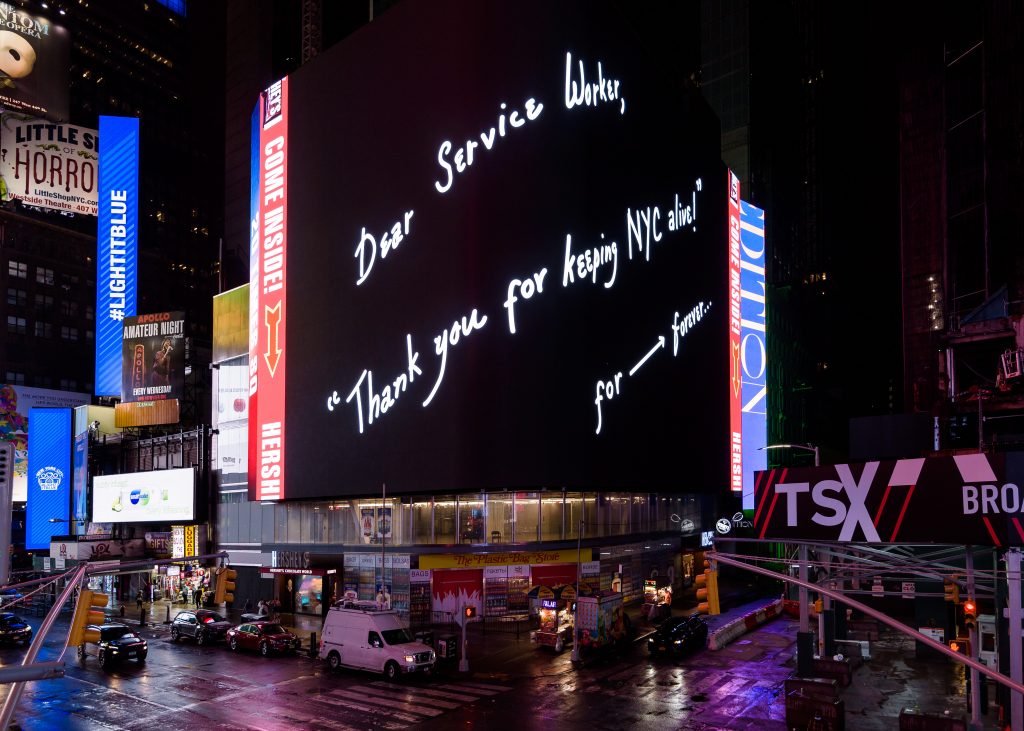 The handwritten messages are projected in Times Square, on the façade of the Queens Museum, and across 2,000 digital-ad spaces in the subway system. For decades, the 80-year-old artist has honored those who pick up trash, sweep streets, clean public transportation, and toil anonymously in service to the city.
Front-Page Femmes
Electric Lit profiles six emerging women writers who have won the 2020 Rona Jaffe Foundation Writers' Award; each will receive a $30k grant.
Nancy Dine, an Academy Award-nominated filmmaker and women's rights advocate, has died at age 83.
The Mexican feminist collective Ni Una Menos staged an artistic protest at the National Human Rights Commission in Mexico City and turned it into a shelter for victims of gender-based violence.
FEMEN recently staged a topless protest at Paris's Musée d'Orsay to demonstrate against the museum denying entry to a woman wearing a low-cut dress.
For the New Yorker's poetry podcast, U.S. Poet Laureate Joy Harjo reads Sandra Cisneros.
The Guardian reports on the efforts of artists and museums to create and share voting advocacy images for the PlanYourVote.org campaign; the Guerrilla Girls, Caitlin Keogh, Jenny Holzer, and Calida Rawles are among the participants.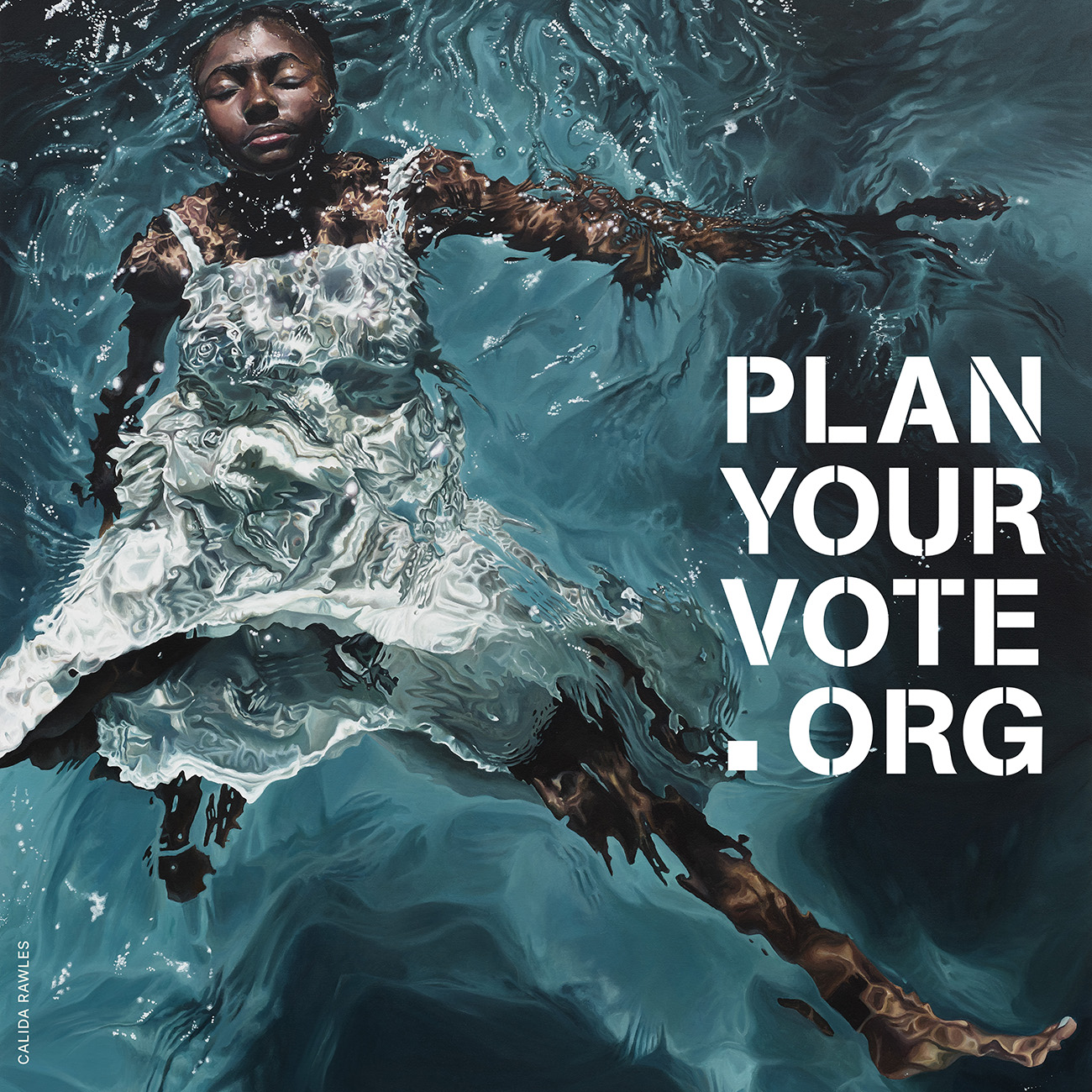 In 2021, Ava DuVernay and Signature African Art will present Say My Name, an exhibition that recognizes Black activists and Black victims of police brutality.
The Metropolitan Museum of Art has appointed Patricia Marroquin Norby as its first curator of Native American art.
The online Black Women Film Conference, which features works by Haley Elizabeth Anderson, Shirley Bruno, and Faren Humes, is ongoing through October 4.
In November, Cao Fei will debut an installation about the cost of quarantine at Shanghai's West Bund Art and Design Fair.
Hyperallergic previews a new graphic novel biography on Yayoi Kusama, written and illustrated by Elisa Macellari.
ARTnews examines how COVID-19 and the Black Lives Matter movement led several prominent magazines to center Black art on their covers.
A report from U.K. shipping company Pack and Send revealed that of the country's almost 5,000 publicly owned statues, less than a quarter depict women and 64% of those are nameless.
The Thresholds podcast talks to poet and essayist Cathy Park Hong.
Shows We Want to See
Baxter Street at the Camera Club of New York presents Joiri Minaya's I'm here to entertain you, but only during my shift. The exhibition features new works from Minaya's ongoing Containers series, in which the artist looks at the parallels between nature and femininity. Minaya's work "aims to [draw] attention to the performative nature of her subjects and the audience's position as an active observer." Open through September 30.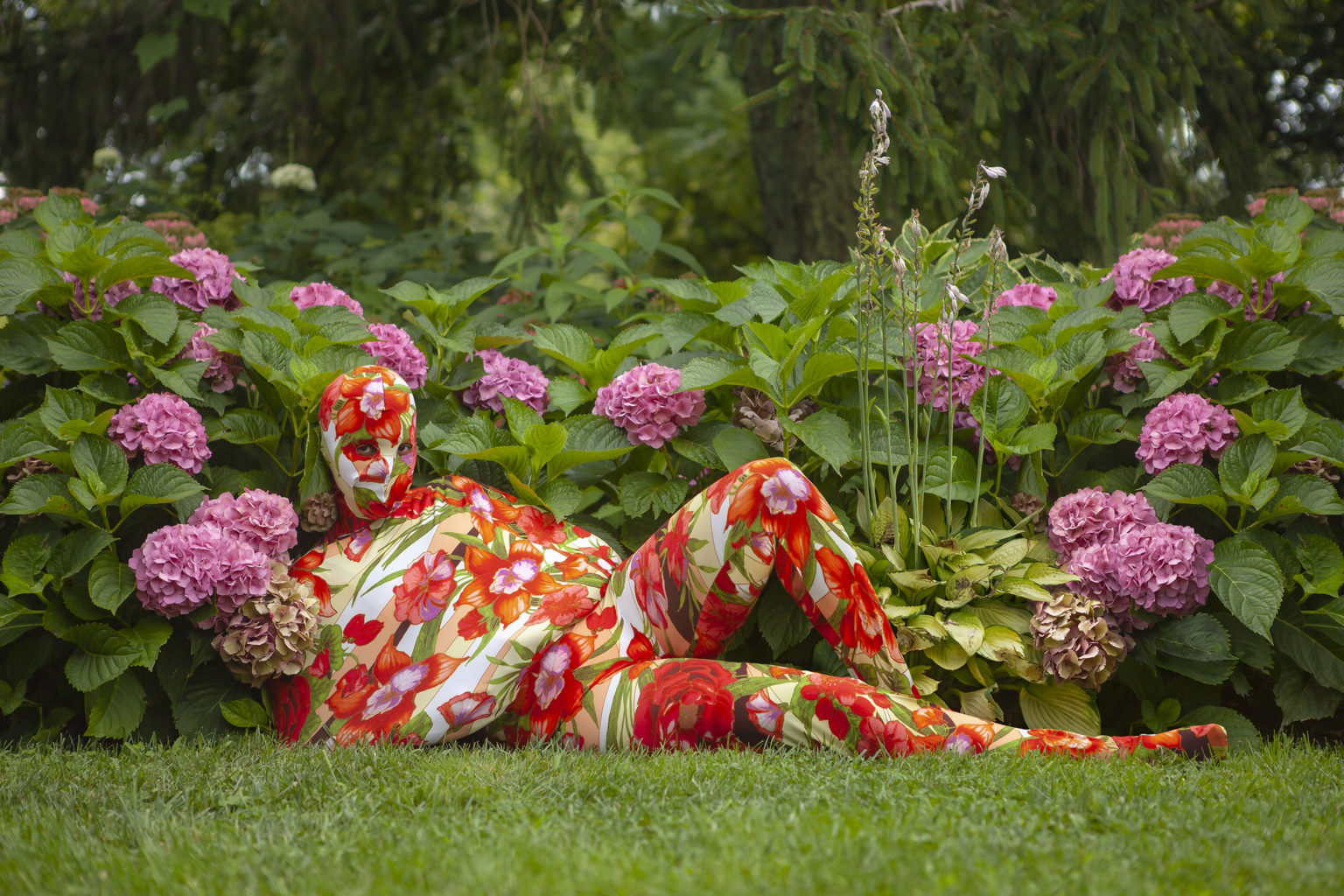 Seoul-born and New York-based artist GaHee Park's latest exhibition, Betrayal (Sweet Blood), is open at Perrotin Gallery in New York City. The new paintings and drawings comment on the domestic sphere and isolation—two themes that have made her work especially relevant this year. Open through October 17.