September 24, 2020
9/24/20
Last Friday, Supreme Court Justice Ruth Bader Ginsburg, a champion of gender equality, died at age 87. The Washington Post pairs portraits of the political and cultural icon by Karyn Jimenez-Elliott, Agata Nowicka, Rebecca Williams, Queenbe Monyei, Desiree Kelly, and others with Ginsburg's own powerful words.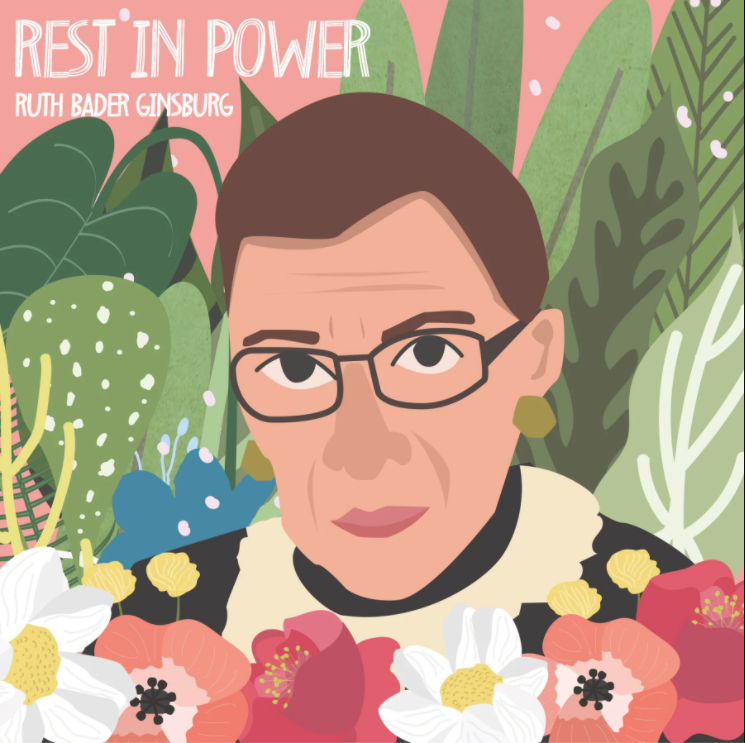 Other artists have paid homage to Ginsburg with illustrations and political cartoons, and fiber artists are memorializing her with lace collars, a signature piece of the justice's work wardrobe. "It is so special…for the lace community to have someone in a prestigious role…embrace lace collars as a symbol of her power and femininity," said Elena Kanagy-Loux, a collections specialist at the Metropolitan Museum of Art.
Front-Page Femmes
Christiane Eda-Pierre, a soprano who was among France's first Black opera stars, has died at age 88.
NPR's Alt Latino interviews Graciela Iturbide about her inspiration, her mentor Manuel Álvarez Bravo, her son's music, and what she wants to say to Mexico.
Artnet visits the studio of textile artist Bisa Butler, who creates colorful, large-scale quilted portraits of African Americans.
Frieze profiles recent shows celebrating Surrealist women artists, including Fantastic Women, currently on view at the Louisiana Museum of Modern Art through November 8.
The Brooklyn Museum will feature an exhibition of 44 rarely seen works by women artists titled Out of Place: A Feminist Look at the Collection in January 2021.
Hyperallergic profiles the COVID-19 era works of women artists in India, featuring Nayanaa Kanodia, Shreya Parasrampuria, and Tara Anand.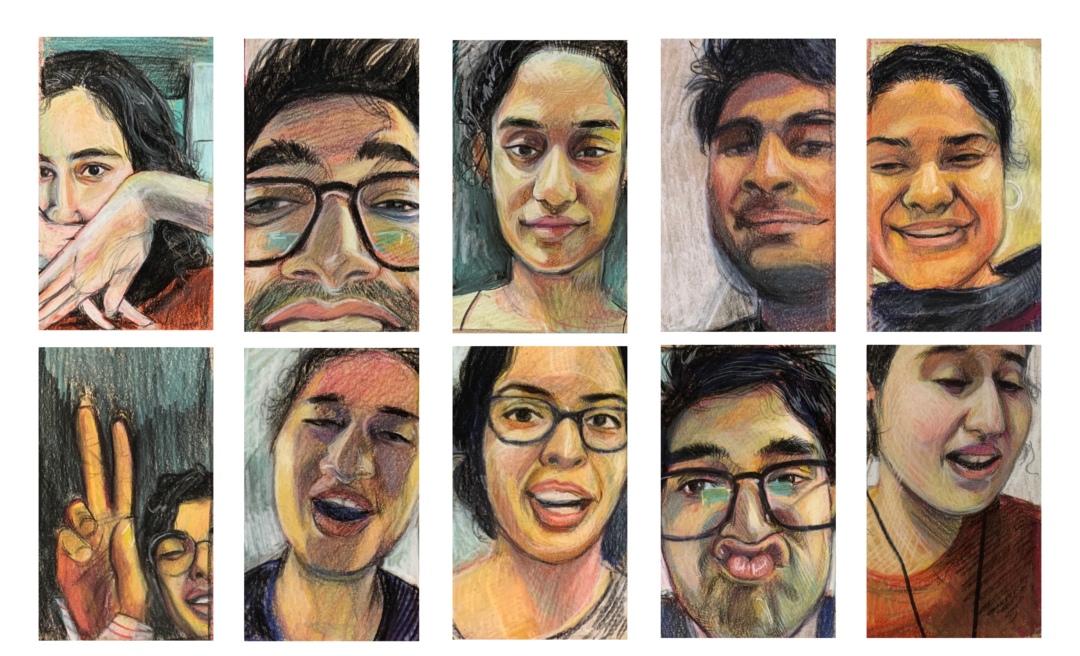 The late Singaporean-British artist Kim Lim is the subject of a spotlight display at Tate Britain in London.
The Academy of American Poets announced the winners of the 2020 American Poets Prizes; awardees include Nikky Finney, Carmen Jiménez Smith, and Chet'la Sebree.
ARTnews examines the rediscovery and rise of feminist photographer Imogen Cunningham.
Eye on Design profiles the Feminist Findings zine and the global history of feminist zines.
Hyperallergic remembers the abstract and political textile work of Rosie Lee Tompkins, whose retrospective is on view at the Berkeley Museum and Pacific Film Archive.
ARTnews interviews Arlene Dávila about her new book, Latinx Art: Artists/Markets/Politics, and the invisibility of Latinx art in the market.
The Great Women Artists podcast interviews Tracey Bashkoff, director of collections at the Guggenheim, about the abstract paintings of Hilma af Klint.
Hyperallergic reviews Susie Hodge's The Short Story of Women Artists.
Shows We Want to See
Hauser & Wirth presents Luchita Hurtado: Together Forever, featuring 30 works painted and drawn by Hurtado between the 1960s and 2020. Hurtado died in August at the age of 99, and Together Forever shows how "even in the last days of her life, Hurtado continued to experiment and push the boundaries of her own practice." Open in New York through October 31.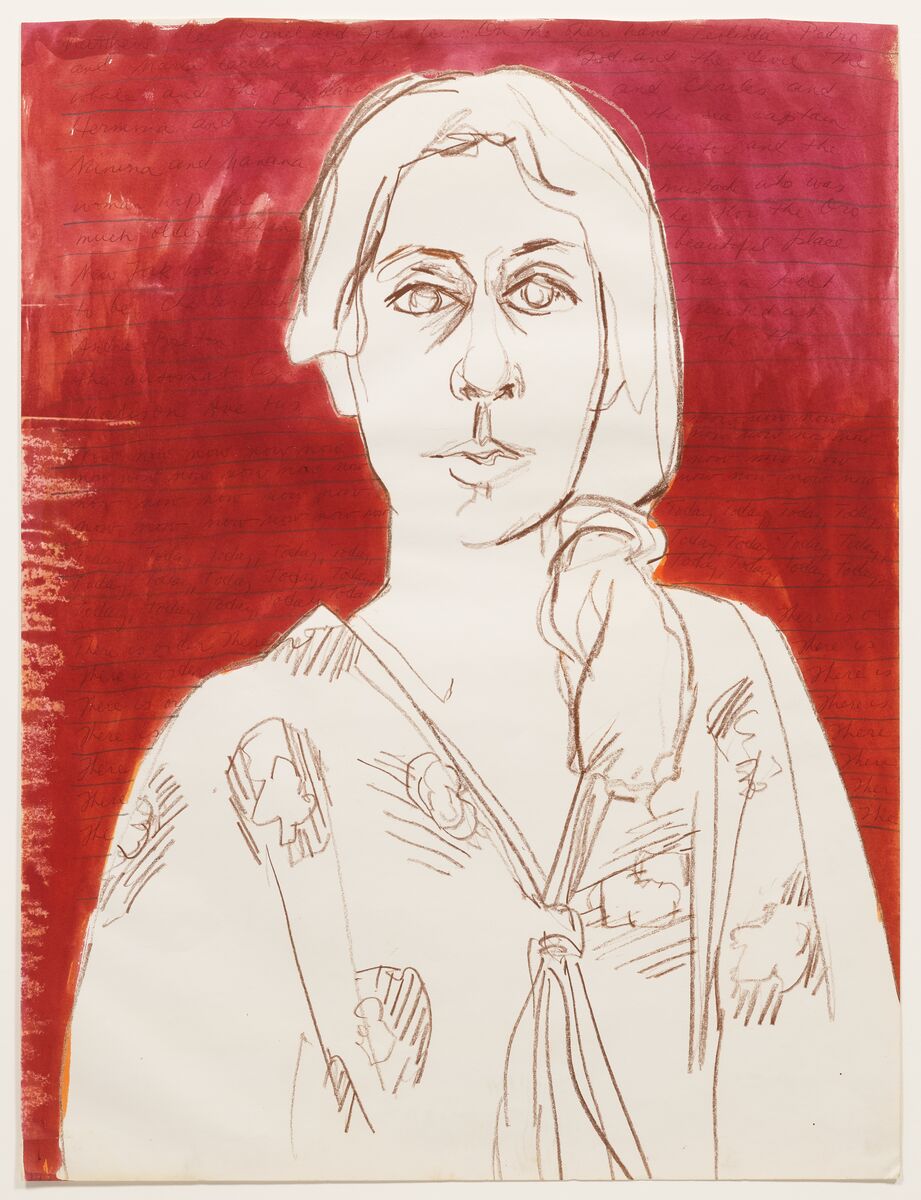 Painter and multimedia artist Hannah Beerman's second exhibition, Delicate Rubbernecking, which incorporates abstract composition and everyday objects, is now on view at Kapp Kapp, New York. ARTnews writes that Beerman's works "capture the best of what the pandemic has brought out in all of us: the resourcefulness, the humility, the quotidian joy." Open through October 25.