October 14, 2009
10/14/09
NMWA is proud to have two works by Alma Thomas. The mesmerizing paintings—created when the artists was nearly eighty years old—have been visitor and staff favorites.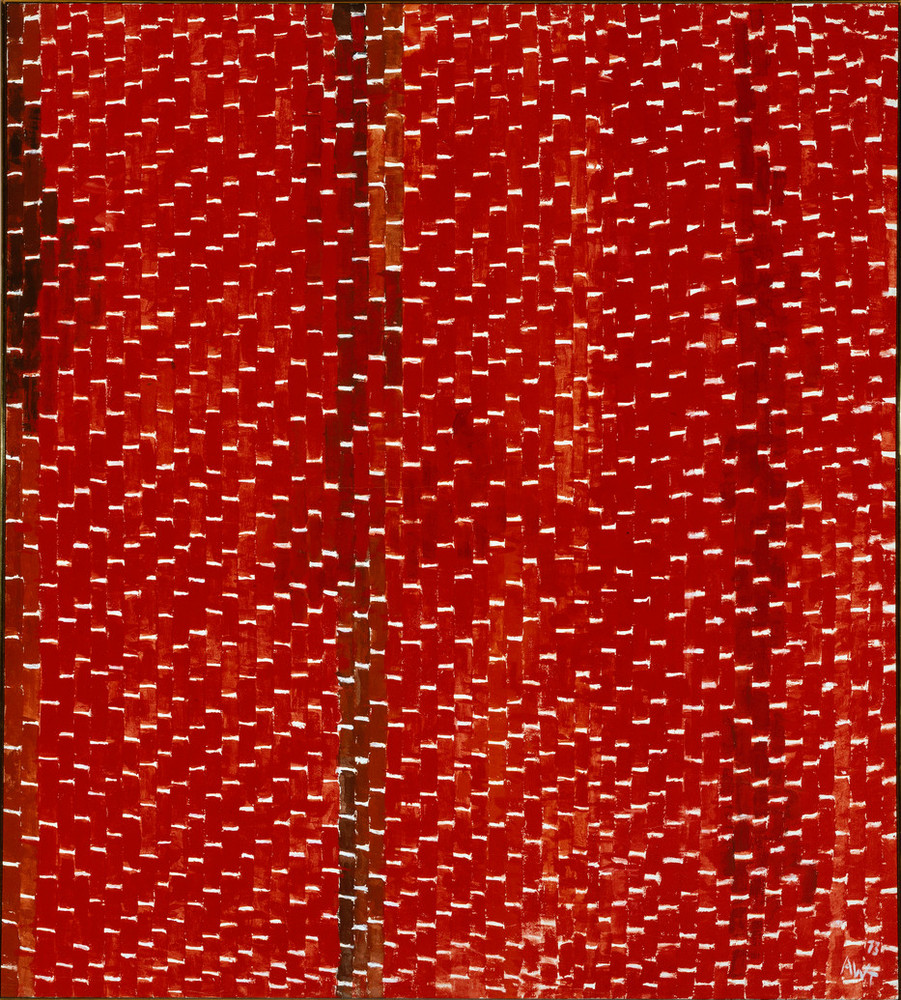 Alma Woodsey Thomas was born in Columbus, Georgia, in 1891, but moved with her family in her teens to Washington, DC, for the city's educational opportunities for African Americans. Driven by her passion for both teaching and learning, Thomas received a teaching certificate and taught for several years before enrolling at Howard University. Although she planned to study costume design (she loved putting together marionette plays with her students), she was fascinated by abstract painting and encouraged to study art by the Howard Art Department Chair James Herring. In 1924 she became Howard's first fine arts graduate and the first African American woman to hold a fine arts degree—a testament to her talent and confidence, considering she grew up at a time when blacks had limited access to colleges and museums.
For the next 35 years, after receiving a masters in arts education at Teachers College, Columbia University, Thomas taught at Shaw Junior High School, where she also organized the School Arts League Project and established the public school system's first art gallery. She relished in cultivating the creativity of her students.
During her distinguished teaching career, Thomas painted on the side and was active in the growing arts community. She was involved with the Little Paris Studio artists' group (formed by Lois Mailou Jones and Celine Tabary) and helped found the Barnett Aden Gallery, the first privately owned gallery in segregated Washington to cross racial lines. Through the gallery, she familiarized herself with modern artistic trends and prominent artists, curators, and critics. Thomas turned more heavily towards abstraction in 1950 when she began taking night and weekend classes (for the next ten years) at American University with Jacob Kainen, Robert Gates and Joe Summerford. Through her close relationships with Gene Davis and Morris Louis (part of the Washington Color School), she changed her style from realism to cubism to abstract impressionism, slowly mastering the expressive potential of color.
Thomas retired from teaching in 1960 to focus on her art. During the 1960s and 70s, as her work began receiving more recognition, she incorporated a more intense color palette and experimented with optical effects, painting flowers and trees as seen from space. She was inspired by nature, particularly the interplay of light and shadow as the wind blew through the holly tree outside her living room window. "Light reveals to us the spirit and living soul of the world through colors," she said.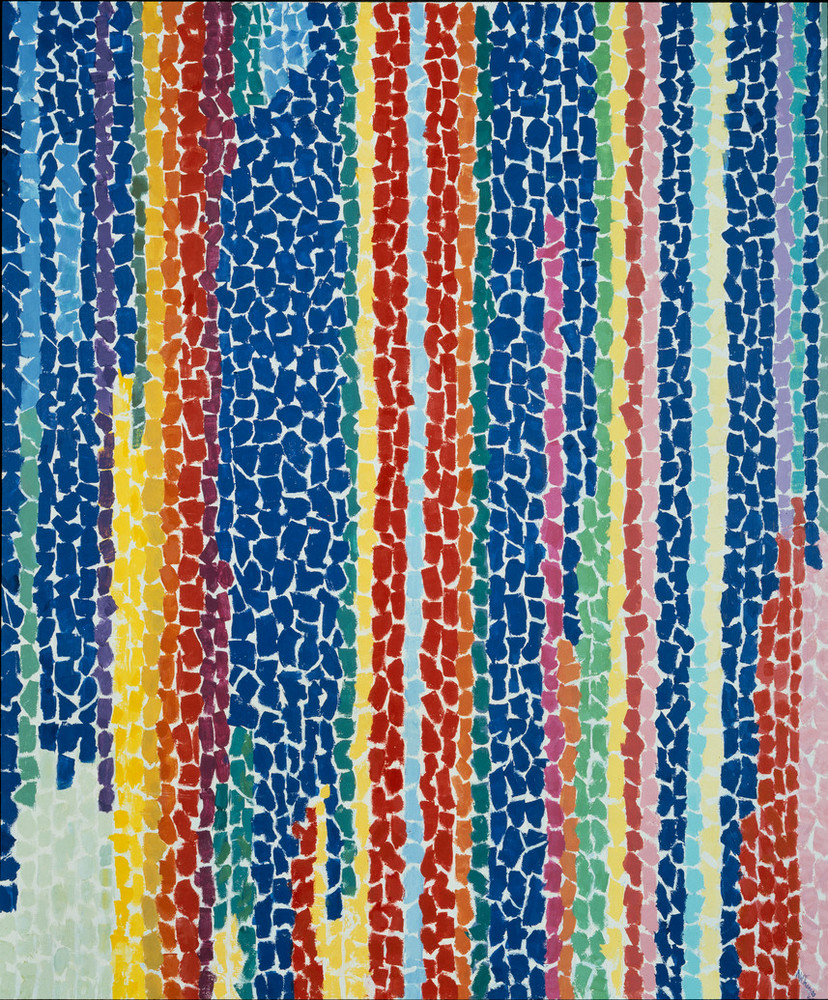 It wasn't until after a major solo show at Howard University Gallery of Art in 1966 that Thomas developed her signature style of rectangular brushstrokes arranged like a mosaic (she called them "Alma's Stripes"). Art critic Peter Schjeldahl of the New York Times said of her 1972 exhibition at the Whitney Museum of American Art in New York (Thomas was the first African American woman to have a solo show there), "She is a gifted, ebullient abstractionist…[whose] best pictures are loose, gridlike arrangements of more or less uniform vertical brushstrokes, sumptuous and strongly rhythmic in color and full of light." Despite growing health problems, Thomas continued to paint until she died in 1978. Her row house on 15th Street, NW, where she lived for more than seven decades, is listed on the National Register of Historic Places. Come enjoy two amazing works by Thomas at NMWA today!