November 6, 2009
11/6/09
Among NMWA's new acquisitions this year is a sculpture by the innovative Lynda Benglis (American, b. 1940). Often billed as a feminist artist, Benglis is media oriented, as she works in anything from metal to encaustic to painting to video.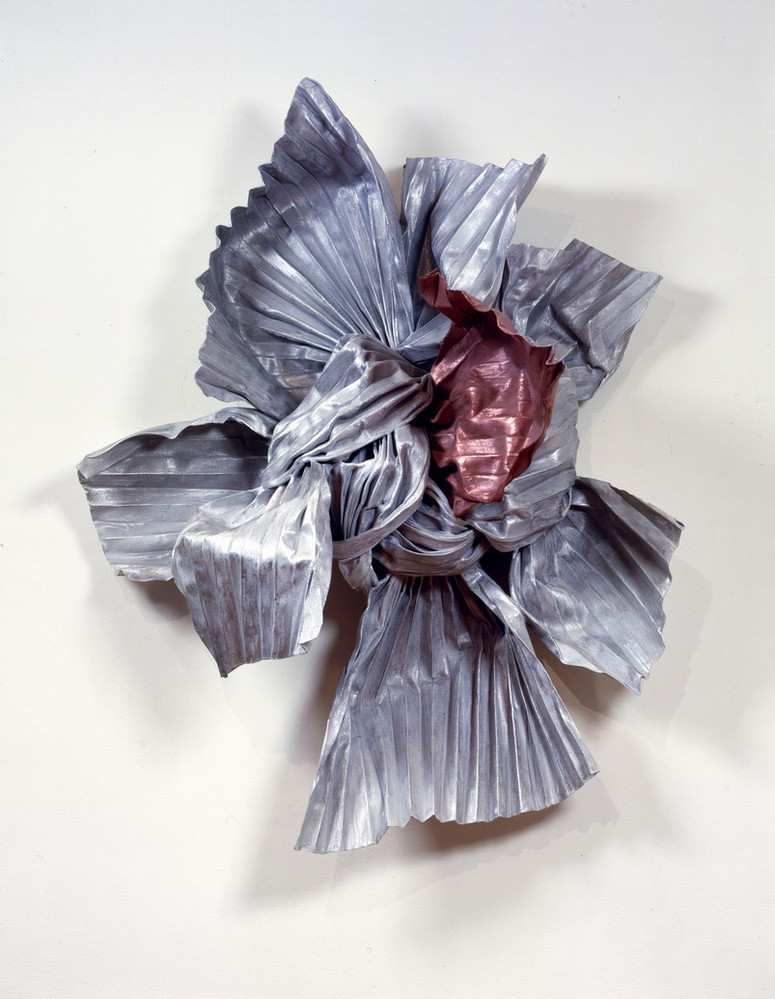 Benglis, a Louisiana native, trained under artists like Ida Kohlmeyer at H. Sophie Newcomb Memorial College (now part of Tulane University). After receiving her bachelor's in 1964, she moved to New York to study painting and became part of a close clique of artists including Gordon Hart, Barnett Newman, Carl Andre, Jennifer Bartlett, Ron Gorchov, and Marilyn Lenkowsky. It was during this time that she began her experimentation with poured floor paintings, which bridge the media of painting and sculpture.
In the early 1970's she began a collaborative relationship with sculptor Robert Morris that would lead to her most infamous work – the Artforum advertisements. With the intent of pushing back against the male-dominated art world, she bought a series of self-promoting full-page ads in the magazine, ending with a photo featuring Benglis wearing only sunglasses and a large dildo. Male and female critics alike were very vocal, branding it "exploitative" or dismissing it as "kinky cheesecake."
Fascinatingly, Robert Morris' ads in the same magazine of himself clad in S&M attire generated only a fraction of the commentary Benglis did, proving the entire point of her exercise: that women were simply not allowed the artistic acceptance that men had. She also produced a number of video works along the same subject lines at this time.
Benglis had been producing wire mesh relief sculptures covered in glittery paint since 1972, but by the early 1980s they had evolved to the elegant forms that Eridanus (titled after a river in Greek mythology) exemplifies so well. She used either plated steel or detailed wire infrastructures coated with layers of nickel, zinc, copper, and chrome to create sculptures that amazingly resemble knotted cloth. Her evolution as an artist and willingness to experiment are apparent in their painstaking construction, which evokes anything from blooming flowers to fancy dresses. She also creates forms that simultaneously resemble human torsos and sheets of metal that appear to have been scrunched in someone's fist before being tossed onto the wall. Benglis continues to work today, dividing her time between New York and New Mexico.