December 15, 2009
12/15/09
"At one time Rosa Bonheur had a complete menagerie in her home: a lion and lioness, a stag, a wild sheep, a gazelle, horses, etc. One of her pets was a young lion whom she allowed to run about and often romped with…I was easier in mind when this leonine pet gave up the ghost."1 So wrote a close friend of Rosa Bonheur in recalling the artist's passion for animals. She received special dispensation from the police to wear trousers and a smock to visit butcher shops and slaughterhouses. It was these gritty locales that she closely studies animal anatomy. Bonheur also wore her hair short, rode astride, smoked cigarettes in public, and achieved a successful career as an animalier, demonstrating her independent spirit.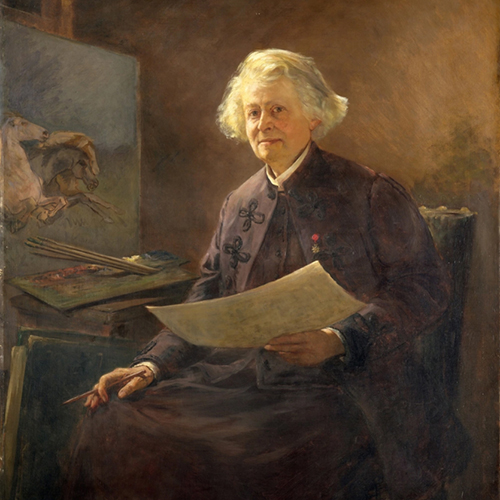 Born in Bordeaux, Rosa Bonheur received her earliest training from her father, Raymond, a minor landscape painter, who encouraged his daughter's interest in depicting animals. In 1829 she moved with her family to Paris, where her mother died four years later. Raymond Bonheur's adherence to the teachings of Henri de Saint Simon, a rationalist and moralist whose theories questioned traditional gender divisions in labor, created a domestic atmosphere of unqualified support in which Rosa Bonheur thrived.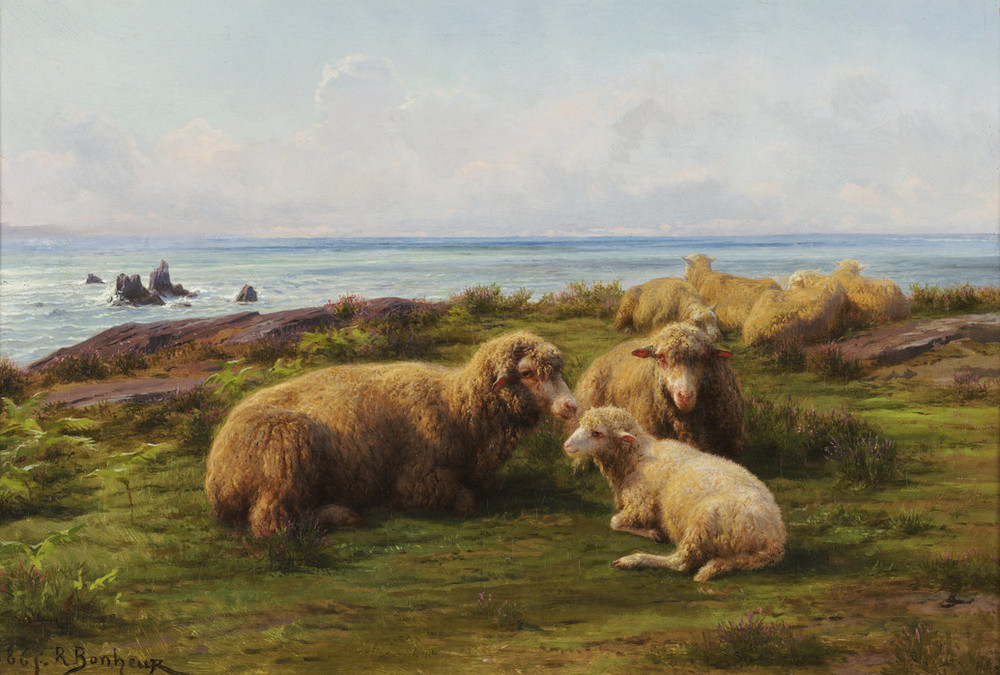 While unconventional in her ambitions and personal conduct, Bonheur was traditional in her working method. She studied her subjects carefully and produced many preparatory sketches before she applied paint to canvas. Bonheur's reputation grew steadily in the 1840s; she regularly exhibited her animal paintings and sculptures at the Paris Salon from 1841 to 1853. The Salon favored traditional work, and most artists sought to exhibit at the annual shows as it was the primary way for their work to be publicly seen. In 1845 Bonheur won a third prize and in 1848 a gold medal.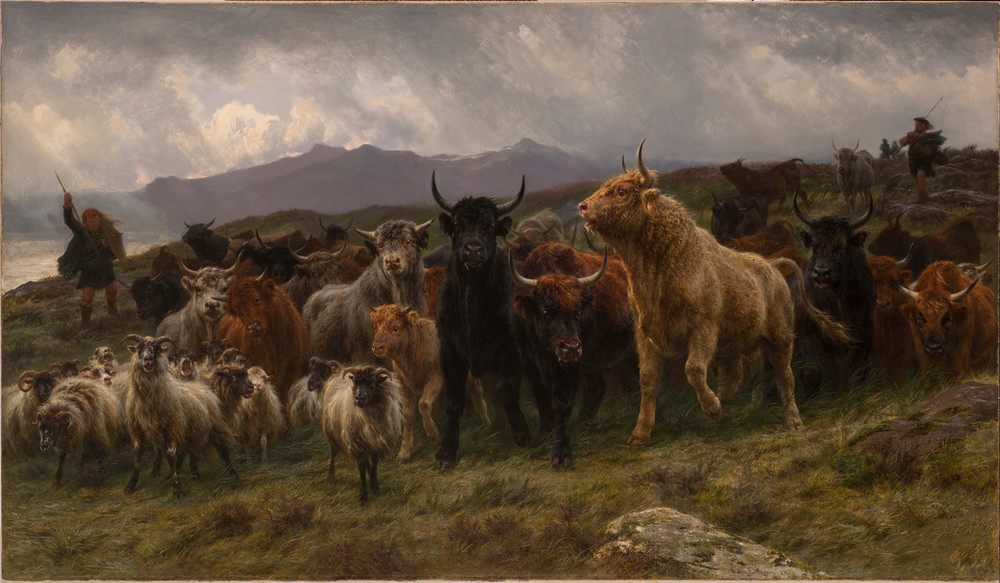 Because of this official recognition, the government of the Second Republic awarded Bonheur a commission. The resulting painting, (Plowing in Nivernais Musée Nationale du Château de Fontainebleau), exhibited at the Salon of 1849, firmly established the artist's career. She later won international acclaim with her monumental painting The Horse Fair (Metropolitan Museum of Art, New York), shown at the Salon of 1853. In 1865 Empress Eugénie visited Bonheur at her studio in the forest of Fontainebleau to award her the cross of the Legion of Honor; after The Horse Fair was exhibited in England, Queen Victoria ordered a private viewing of it at Windsor Castle. Bonheur left a legacy as 19th-century woman who achieved a successful career and would serve as an inspiration for future generations of women artists.
1 Theodore Stanton, ed., Reminiscences of Rosa Bonheur (New York: Hacker Art Books, 1976), 344.