January 11, 2011
1/11/11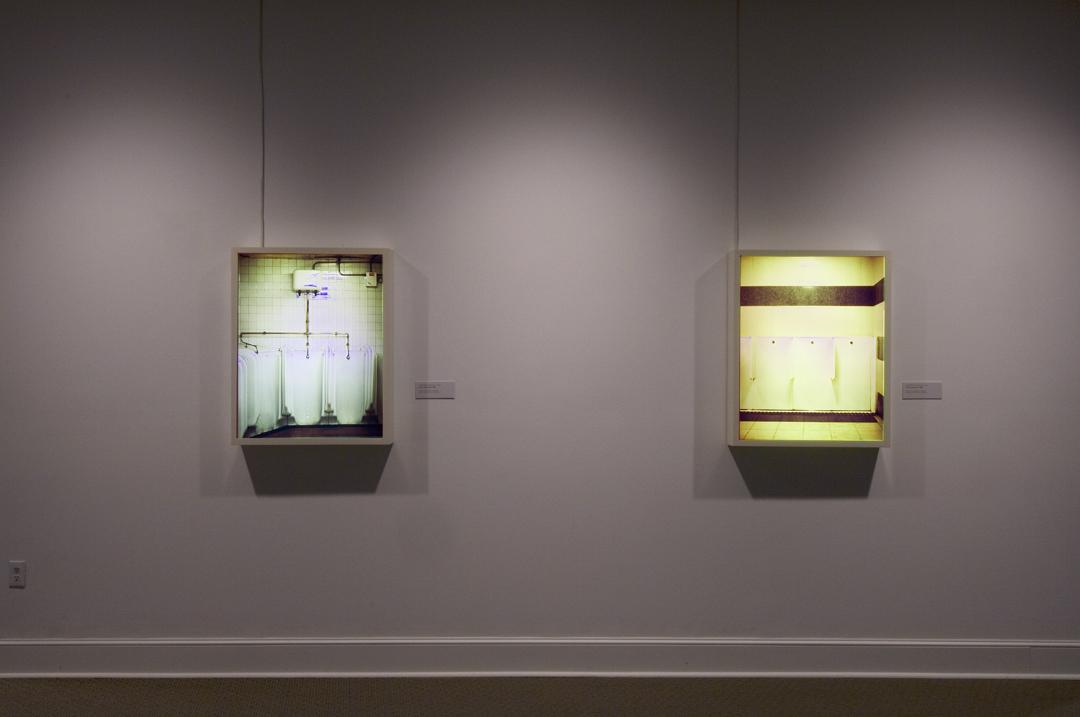 Catherine Yass explores the power of architecture to affect psychological states. By experimenting with color processing, Yass imbues her images of commonplace sites with an otherworldly formal beauty. P(art)ners: Gifts from the Heather and Tony Podesta Collection, now on view, features two of her color transparencies mounted on light boxes depicting public restrooms in glowing tones of gold, green, and purple.
Catherine Yass was born in 1953 in London. She studied at the Slade School of Art in London, the Hoschule der Künste in Berlin, and received her MA from Goldsmiths College in London in 1990.
Yass's work fuses film, video, and photography. Her rich, brightly colored photographs are created by placing a negative behind a positive transparency of the same subject taken moments apart. The distortion draws attention to the painterly, dreamlike quality of the work. Yass's subjects range from the people and institutions who commissioned, supported, or curated her work, to dramatic, deserted interiors. She has created series of photos of Spitalfields Market and a psychiatric hospital in London, steel mills in Wales, thermal bathes in Baden-Baden in Germany, and dormitories in Tokyo. "All of my work has been about the inability of photography to do what it's supposed to do," she explains.
Yass has made a series of 16mm films and videos. Descent, 2002, is a film—screened upside-down—of a massive construction site emerging from fog at the Canary Wharf in London. Yass created the film by lowering a camera from an 800-foot tower to the ground with a crane. Using a moving camera, she produced still photographs with vertical streaks and blurred patches of color. Wall, 2004, depicts the imposing barrier separating Israel from the Palestinian territories on the West Bank, and Lock, 2006, captures the immense ship locks at the controversial Three Gorges Dam in China's Yangtze River. Sound is minimal—the focus is on the slow passage of time, the intense play of lights, and the unusual perspectives. High Wire, 2008, a four-screen film installation and back-lit images, addresses Britain's housing problem in the 1960s. Acclaimed French high-wire artist Didier Pasquette defies gravity as he ambles across a wire strewn between two tower blocks of social housing on Glasgow's modernist Red Road Estate. "I was interested not only in the dream of walking in the air, but also sort of broader, wider social dreams. I was thinking about utopias or dreams of better societies, which are higher in the air," Yass tells Aesthetica magazine.
In 2002, Yas was shortlisted for the prestigious Turner Prize. She has exhibited her work around the world and lives and works in London.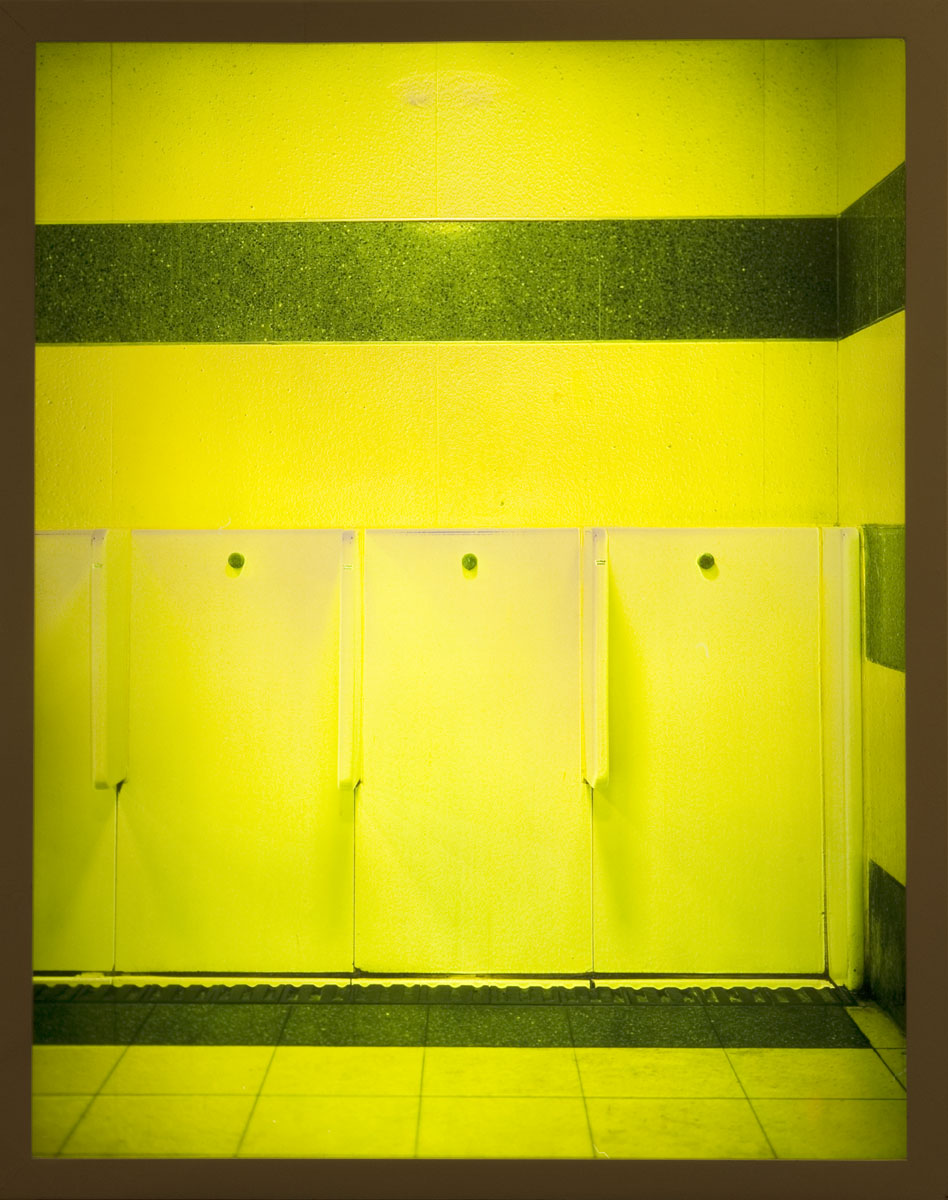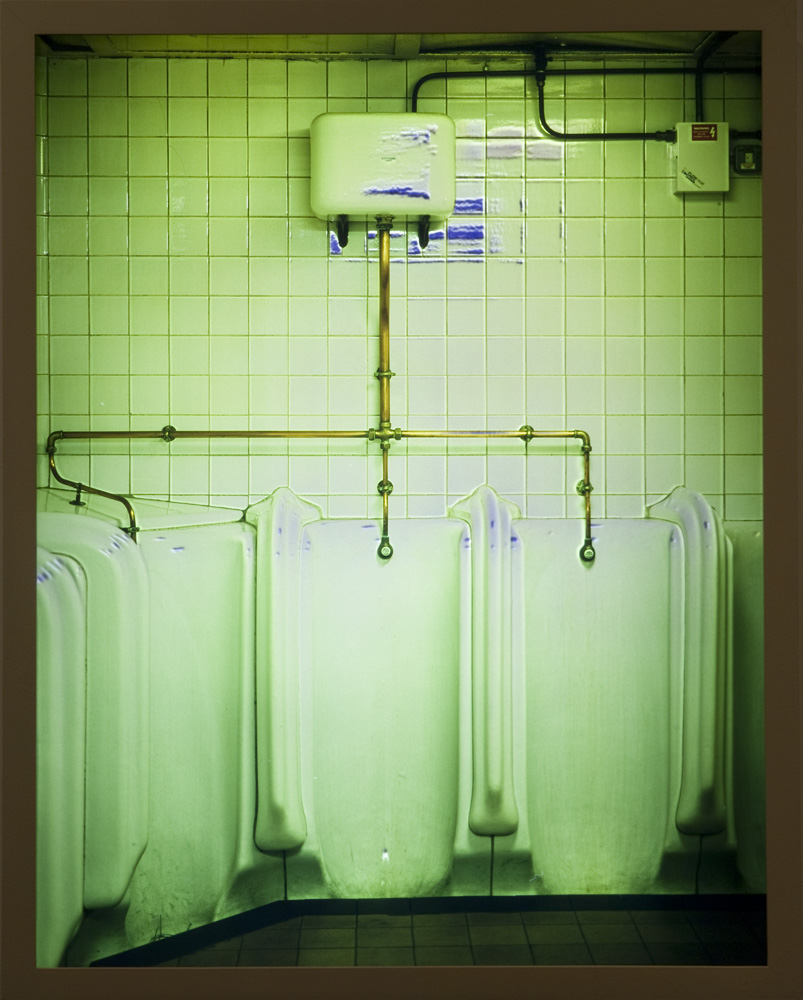 Related Posts
Posted: Apr 09, 2021 in Art Fix Friday

A photo essay explores acts of love in Asian and Asian American communities; Bisa Butler: Portraits at the Art Institute of Chicago; and more.

Posted: Apr 08, 2021 in Museum Shop

Océanne is a line of minimalist modern jewelry and apparel by French designer Anne Harrill. We spoke with Harrill about her mission and more.

Posted: Apr 05, 2021 in NMWA Exhibitions

Mark often took personal interest in those she met and photographed. Learn about the photographer's relationships with several of her subjects, who she portrayed with empathy, humor, and candor.