March 7, 2017
3/7/17
Contemporaries and friends, potter Maria Martinez (ca. 1887–1980) and photographer Laura Gilpin (1891–1979) brought the American Southwest into focus as a culturally rich region that fostered artistic expression. The exhibition New Ground: The Southwest of Maria Martinez and Laura Gilpin pairs 26 ceramic pieces by Martinez and her family with more than 40 vintage photographs by Gilpin.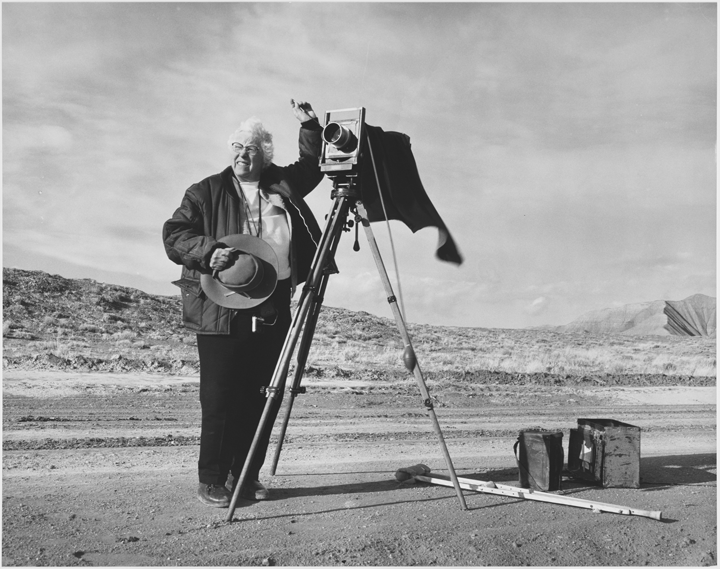 Described during her lifetime as the "grand dame of American photography," Laura Gilpin's career spanned more than six decades. Throughout her career, she deftly used her chosen medium, black-and-white photography, to accentuate both the grand expanses of the Western landscape as well as the individual faces of the Native people who lived there. Through her elegant photographs, she emerged as a celebrated chronicler of the cultural geography of the American Southwest.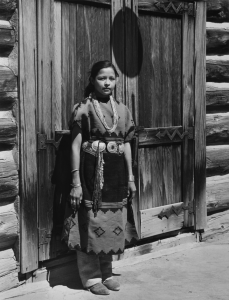 Born in Colorado, Gilpin attended a Connecticut preparatory school to study music and later the Clarence H. White School of Photography in New York. Her earliest prints were soft-focused, romantic images that reflected Pictorialism, a popular movement in turn-of-the-century photography that sought to promote the medium as an art form. As photography advanced in the early decades of the 20th century, Gilpin turned away from the Pictorialist-inspired images she had been making and instead began taking "straight photographs," images in crisp focus and with high contrast.
Gilpin considered herself a landscape photographer, but her images chronicling people and their activities are perhaps her most distinctive work. Like other photographers documenting the American scene during the 1920s and '30s, Gilpin's portraits capture humanity and changing conditions in rural America. She focused her lens on the American life she came to know living and working among the Pueblo and Navajo peoples. Gilpin's Southwest is always a peopled landscape and not a wilderness untouched by human hands.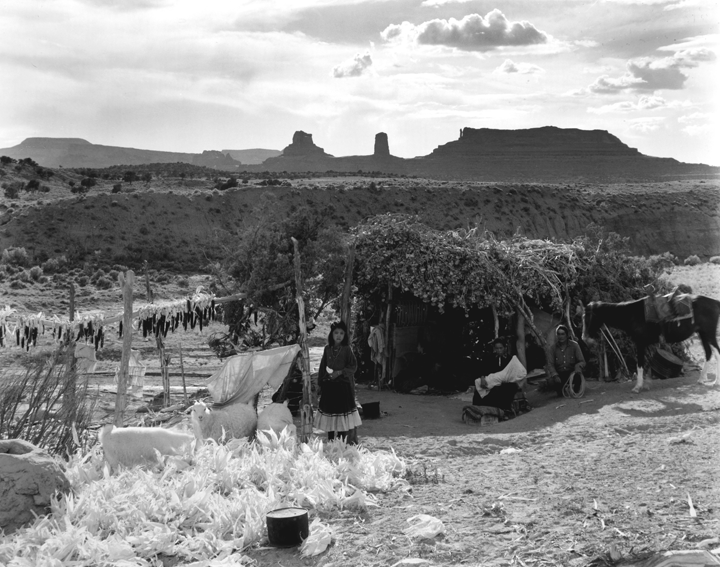 In a field traditionally championed by men, Gilpin was one of the first women to capture the landscape of the West on film and to comment—through her imagery and in her writings—upon the interconnectedness between the environment and human activity. Hefting heavy camera equipment, she trekked great distances by foot, jeep, or plane to reach remote locations in pursuit of views, often flying dangerously low in airplanes to achieve her aerial shots. Unbounded by physical risks and societal restrictions, Gilpin pursued photography in the Southwest well into her 80s.
Visit the museum and explore New Ground, on view through May 14, 2017.
Adapted from text by Virginia Treanor, associate curator at the National Museum of Women in the Arts, Christina Burke, curator of Native and non-Western art at the Philbrook Museum of Art, and Catherine Whitney, chief curator at the Philbrook Museum of Art.