January 27, 2016
1/27/16
Dynamic women designers and artists from the mid-20th century and today create innovative designs, maintain craft traditions, and incorporate new aesthetics into fine art in Pathmakers: Women in Art, Craft, and Design, Midcentury and Today, now on view at the National Museum of Women in the Arts. Each week, compare and draw parallels between works on view in Pathmakers and NMWA collection favorites.
On view in Pathmakers
Dorothy Liebes, Prototype Theatre Curtain for DuPont Pavilion
Liebes's work in Pathmakers represents her skill in fusing natural and synthetic materials into colorful, cutting-edge textiles. Her innovative, custom-designed modern fabrics appealed to prominent architects and her mass-produced designs modernized the textile industry.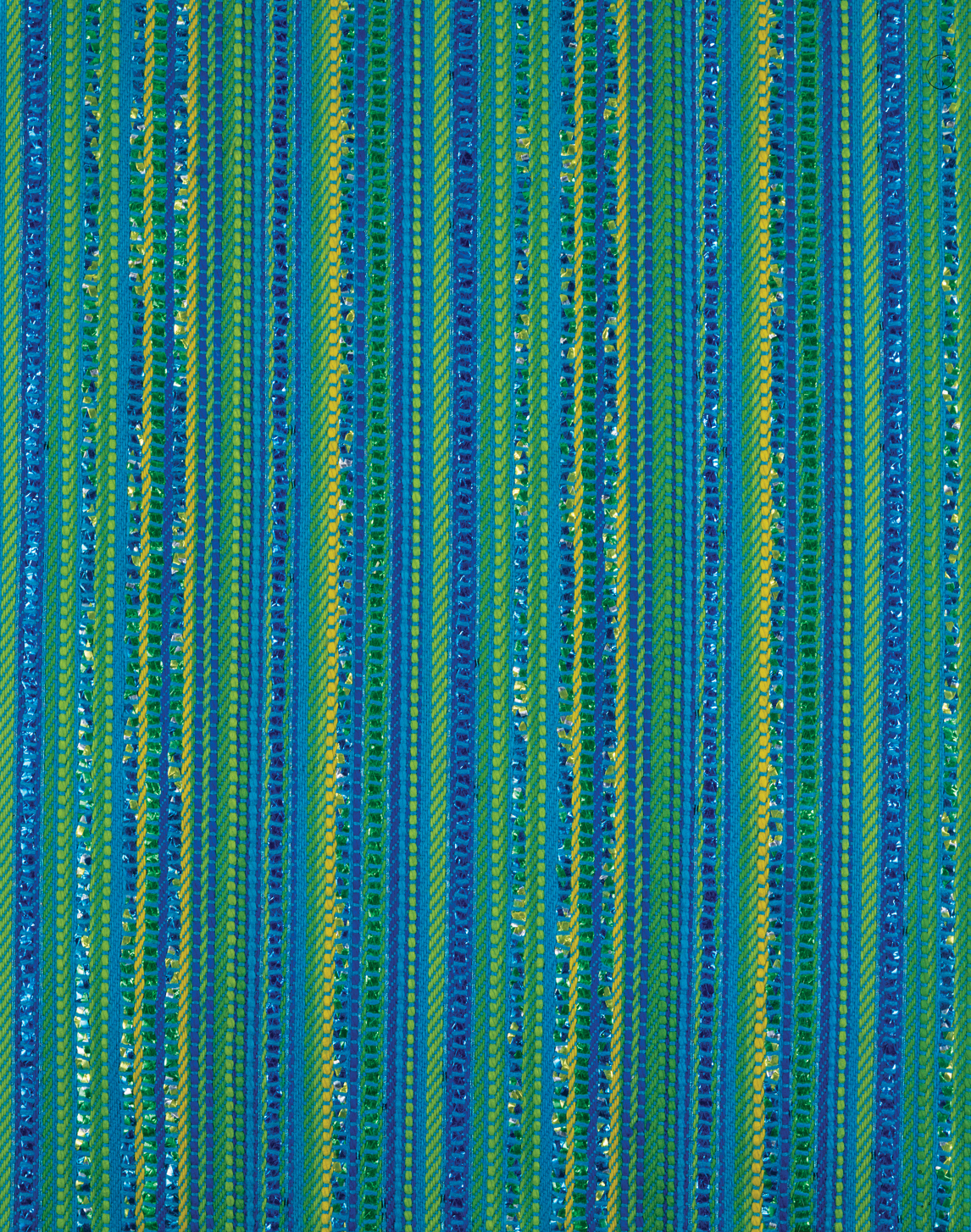 Who made it?
Hailed as the "mother of modern weaving," Dorothy Liebes (1897–1972) taught herself to weave on a small handloom while in college. She began designing textiles in the 1930s and became one of the first American artists to adapt her weaving techniques into mass production. After opening a studio in San Francisco in 1930, Liebes designed custom textiles for leading architects, including Frank Lloyd Wright.
Paving the way for women designers like Hella Jongerius, Liebes was commissioned to design textiles for the United Nations headquarters. The Museum of Modern Art regularly exhibited her work and she received the 1970 American Craft Council Gold Medal.
How was it made?
In the late 1940s and early '50s, Liebes's focus shifted from custom weaving to working with industry. She became known for her revolutionary combinations of natural and synthetic materials. Prototype Theatre Curtain for DuPont Pavilion was commissioned during her 20-year relationship with the DuPont chemical company. Liebes helped DuPont promote the image of manufactured fiber by making it look like a familiar natural material. The curtain in Pathmakers is exemplary of Liebes's trademark combinations of color and industrial materials. A single panel of fabric, the work contains repeating vertical stripes in luminous shades of green and blue and shimmering strands of metallic thread. Through integrating unusual materials, such as sequins and nylon fibers, Liebes created bold, vibrant textiles.
Collection connection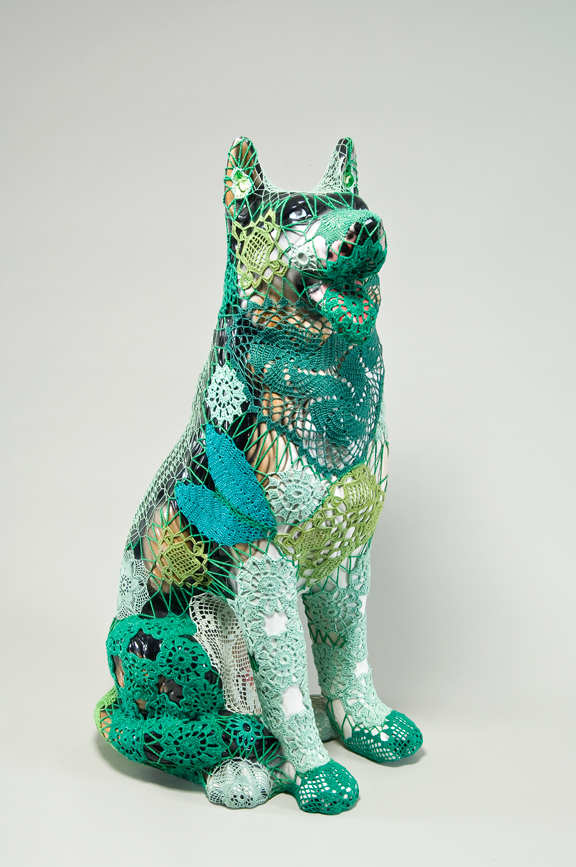 In NMWA's collection, Viriato by Portuguese artist Joana Vasconcelos (b. 1971) also melds consumer culture with craft forms. Named after a first-century leader of Portugal, Viriato consists of a ceramic dog covered in an intricate crocheted cotton yarn—in shades similar to those found in Liebes's curtain. Eye-catching and unconventional, the needlework obstructs the dog sculpture beneath.
Vasconcelos examines consumer culture through works that cross the boundary between "high" and "low" art. She often envelops everyday items in crocheted or knitted materials. Through integrating a mass-produced, decorative sculpture with traditional crochet, Vasconcelos reveals the conflict between handcrafted and manufactured.
Visit the museum and explore Pathmakers, on view through February 28, 2016.