September 15, 2021
9/15/21
Award-winning photographer and filmmaker Ruth Orkin (1921–1985) approached her work with the aim of telling a story in a single frame. A sharp observer of humanity, Orkin photographed Hollywood stars, renowned musicians, and everyday people on the streets of New York City, Italy, Israel, and many other locations. "If my photographs make the viewer feel what I did when I took them—'Isn't this funny-terrible-moving-beautiful?'—then I've accomplished my purpose," she said. Today, 100 years after her birth, a recent publication and works from NMWA's collection illuminate her singular career.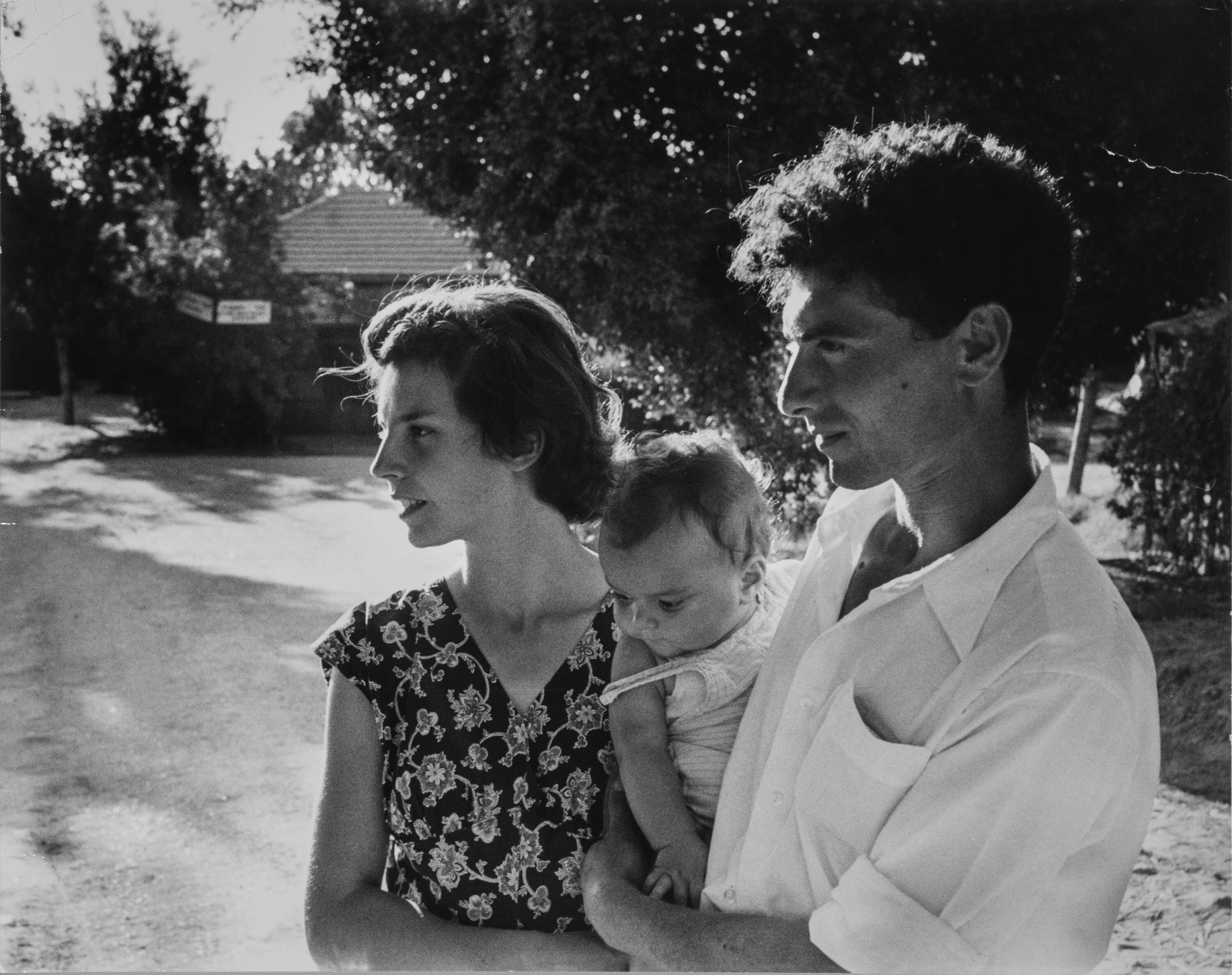 Pursuing Photography
Though born in Boston, Orkin grew up in Hollywood during the 1920s and '30s. Her mother performed in a vaudeville act and later in silent films, and Orkin's childhood was steeped in the excitement and glamor of the movie industry. Though she achieved a successful career in photography, Orkin initially pursued filmmaking, joining MGM Studios as their first female messenger (a position available, in part, due to World War II and lack of available men for such roles). Ultimately, though, the cinematographers' union did not accept women, and Orkin turned her professional ambitions to photojournalism, a field where women were increasingly making their mark.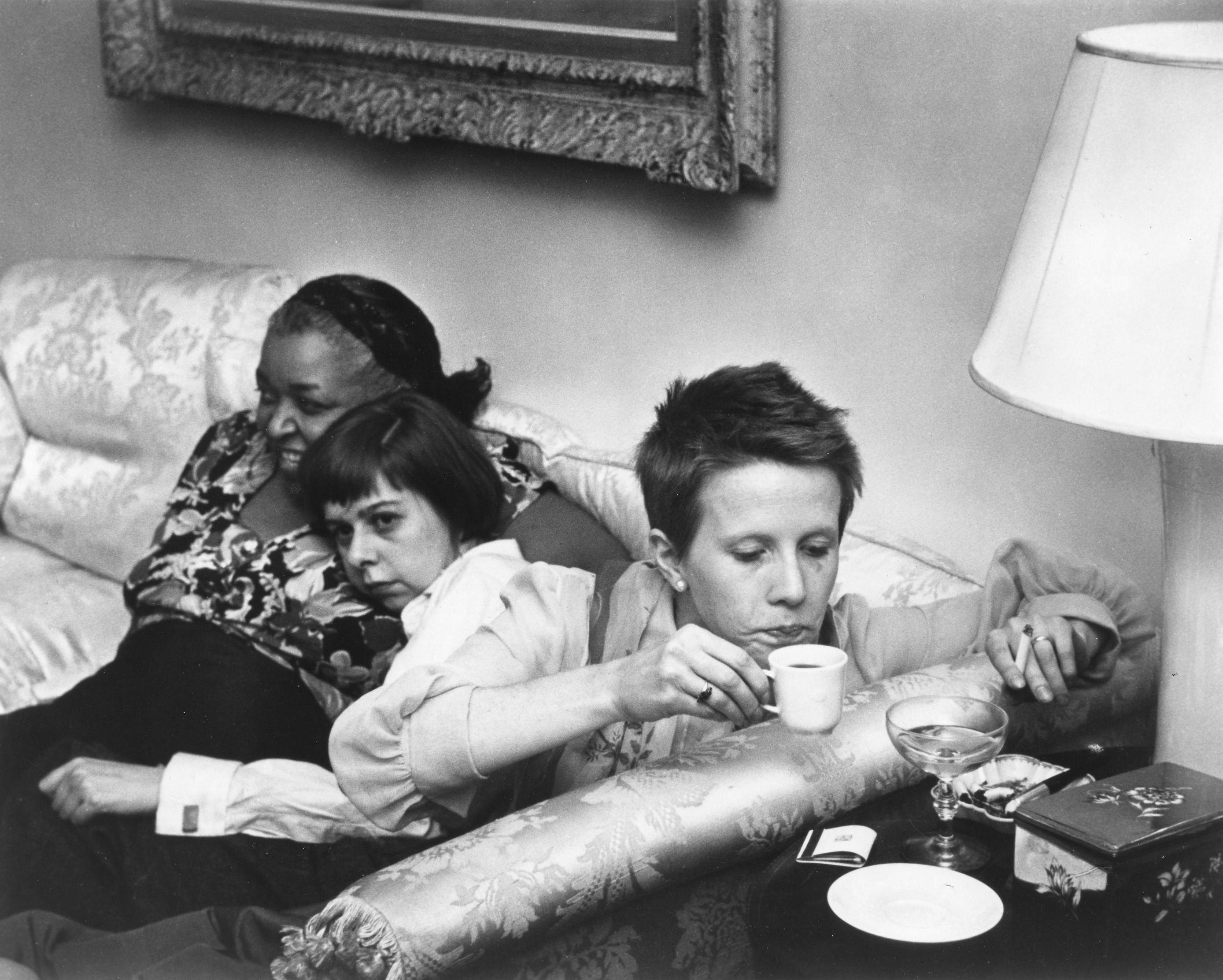 Behind the Scenes
Music, movies, and celebrities were common subjects in Orkin's photography. Largely self-taught, she honed her technique through practice and experimentation. Her strength was capturing the less staged sides of her celebrity subjects. In 1950, Life magazine hired Orkin to photograph Julie Harris's Broadway debut in the stage adaptation of Carson McCullers's The Member of the Wedding. In her photograph of Ethel Waters, Carson McCullers, and Julie Harris from the after party, Orkin's cinematic eye gives viewers a sense of the joy, relief, and anticipation the actors and writer felt as they awaited reviews. In the black-and-white image, McCullers rests her head on Waters's chest. Waters has an amused expression, and McCullers looks concerned, lost in her own thoughts. Harris, at the right of the image, raises an espresso cup to her mouth while holding a lit cigarette. While the performance was the marquee event of the night, Orkin skillfully captured this more revealing moment.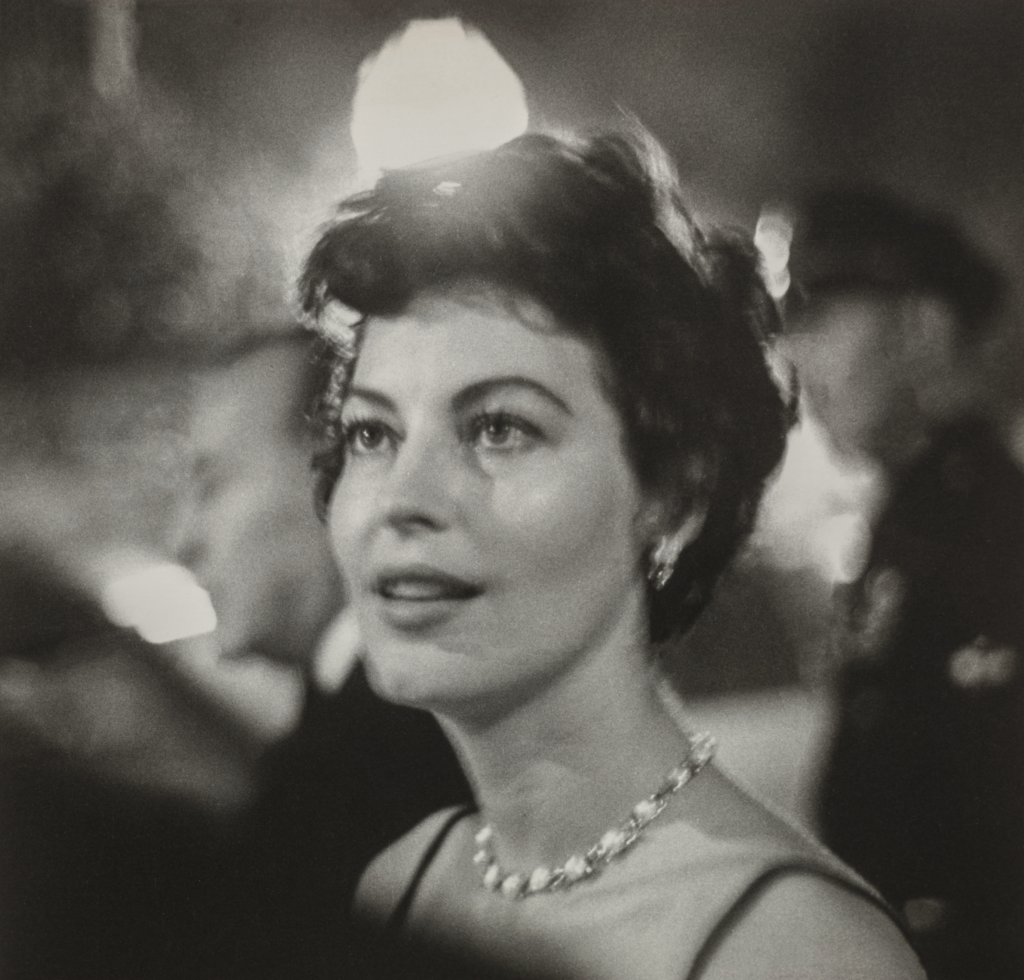 Her Own Woman
In Ruth Orkin: A Photo Spirit (Hatje Cantz, 2021), curator Kristen Gresh describes Orkin's approach to the male-dominated field of photojournalism. While the photographer had published work in Life, the New York Times, Cosmopolitan, and Ladies' Home Journal, most of her projects were independent or freelanced. As Orkin herself said, "Years ago I would become interested in a subject, such as classical musicians or Israel, that no editor wanted to assign. So, I'd shoot a story on my own and then sell it. Millions of people would see these photographs mainly because the subjects interested me in the first place."
A Century in Focus
NMWA's collection holds more than 70 photographs by Orkin, from candid shots of orchestral rehearsals to images of her travels in Israel and Italy. One hundred years after her birth, she is celebrated for her close attention to expression and the endearing humanity present in her photographs.