September 22, 2021
9/22/21
DMV Color highlights the artists' books, graphic novels, photobooks, and zines of 20 women artists of color with ties to the District of Columbia, Maryland, and Virginia. The exhibition, originally on view in NMWA's Betty Boyd Dettre Library and Research Center (LRC) November 4, 2019–March 4, 2020, is now viewable online. It includes new audio clips from featured artists such as Suzanne Coley discussing their art. Get to know Coley, one of few African American full-time book artists working today.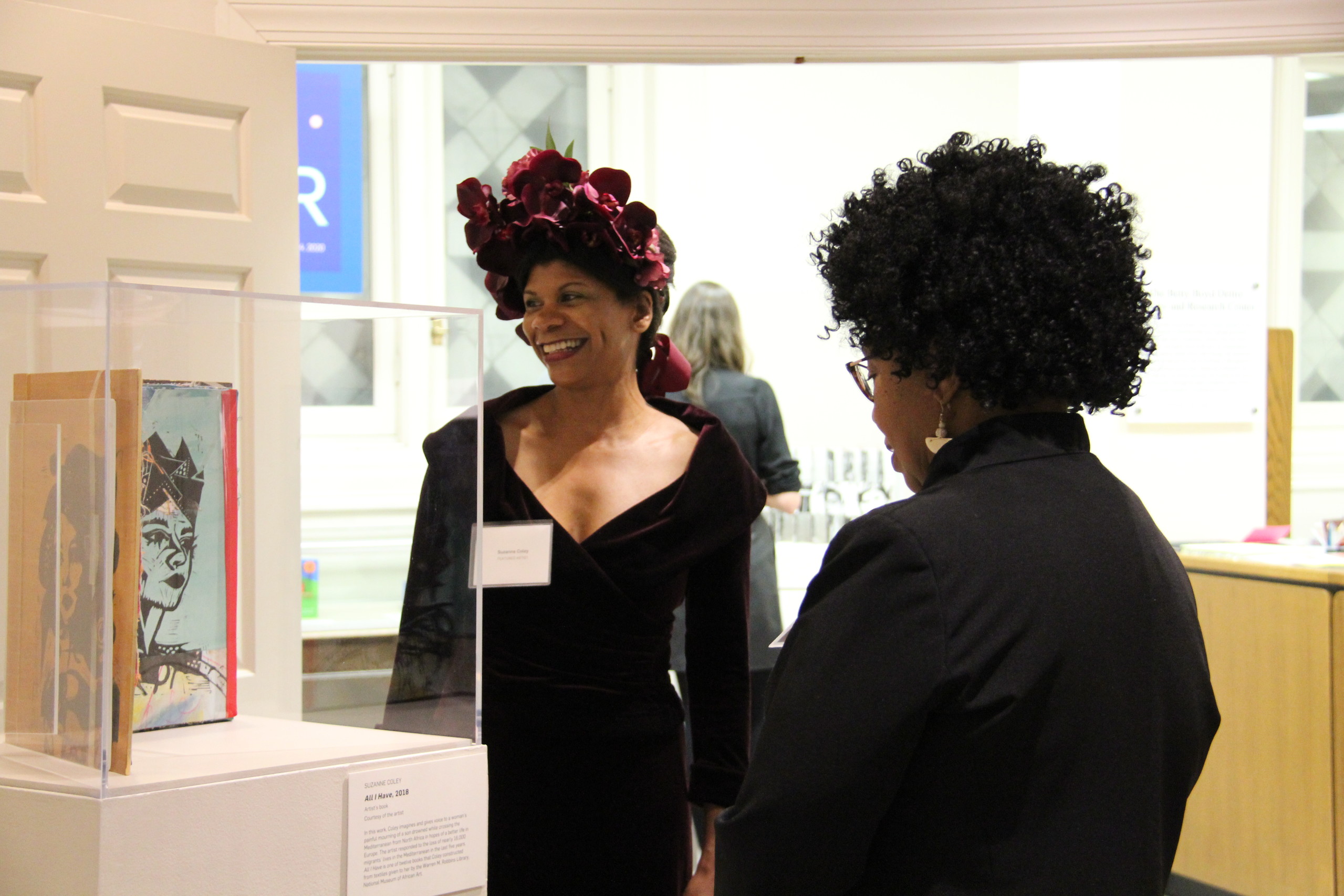 Stories to Tell
Coley creates multi-sensory artistic experiences—often composed of prints and artists' books made from textiles—that showcase her skills in illustration, printmaking, poetry, and bookbinding. A Baltimore native, she connects with her community by employing locally sourced secondhand textiles, Baltimorean quilting techniques, and embroidery by African American women in her work. Coley says, "Marrying the book form to textiles as page material elegantly argues that fabric doesn't just have to be wearable, but that it too has stories to tell and a past worth sharing."
Coley's art often explores how trauma can materialize in cultural memory, and it shines a light on overlooked or forgotten stories. All I Have (2018), showcased in DMV Color, brings to life the story of a mother who lost her son to the sea during a perilous journey from North Africa to Europe in search of a better life. The book, constructed from textiles that Coley acquired from the Smithsonian's National Museum of African Art, exists as a response to the stories of more than 16,000 migrants who lost their lives during these dangerous Mediterranean journeys over the five years before she made this work.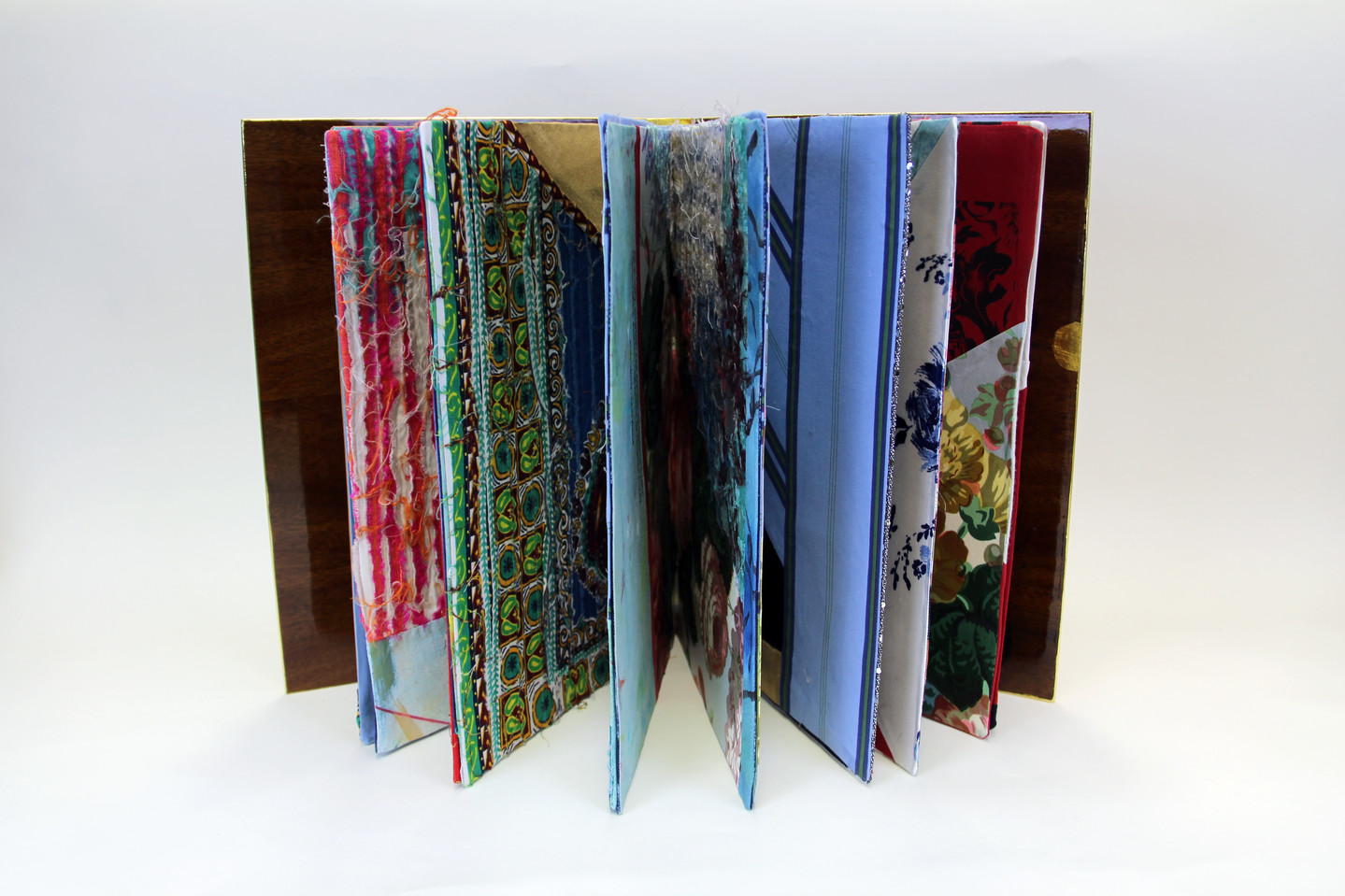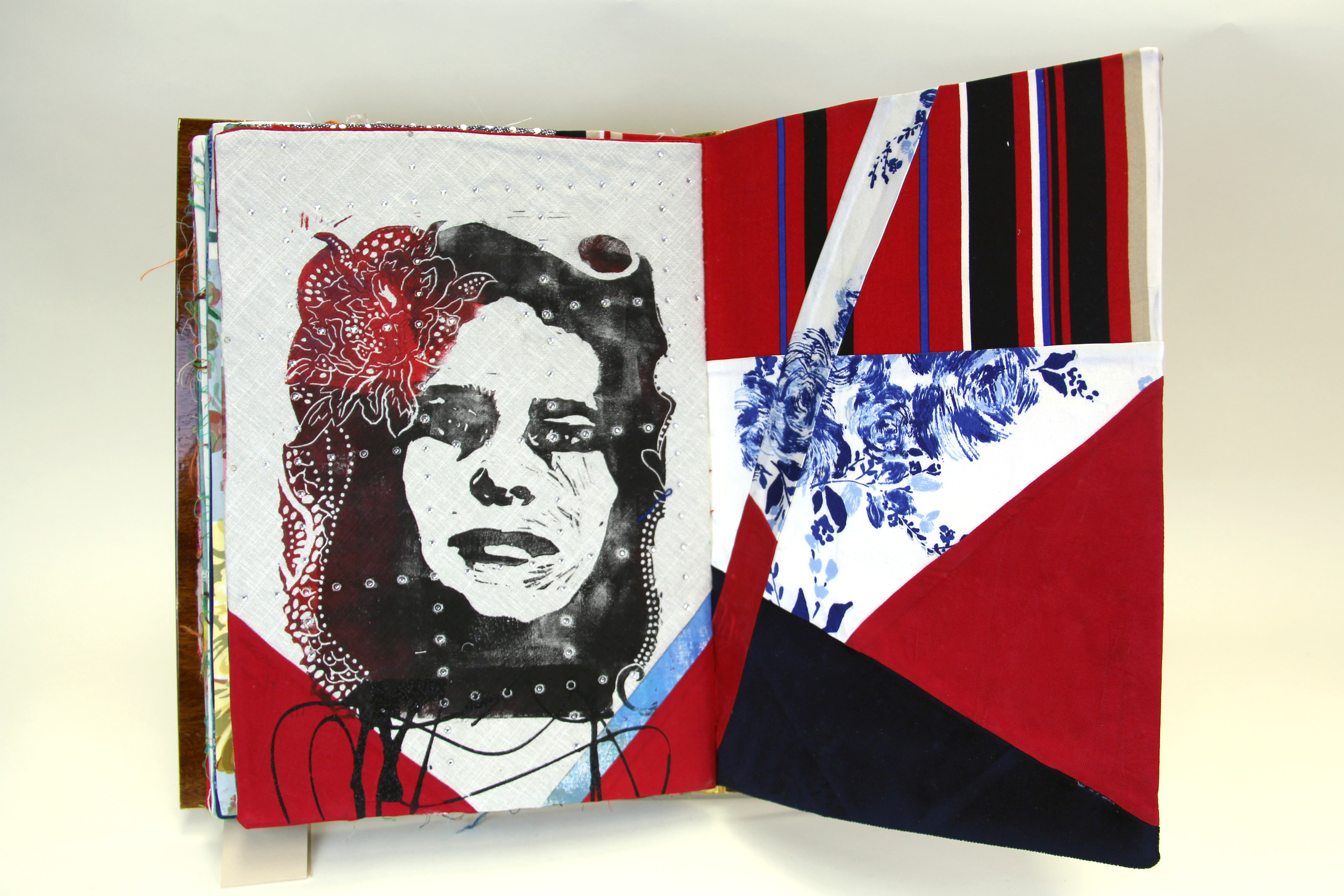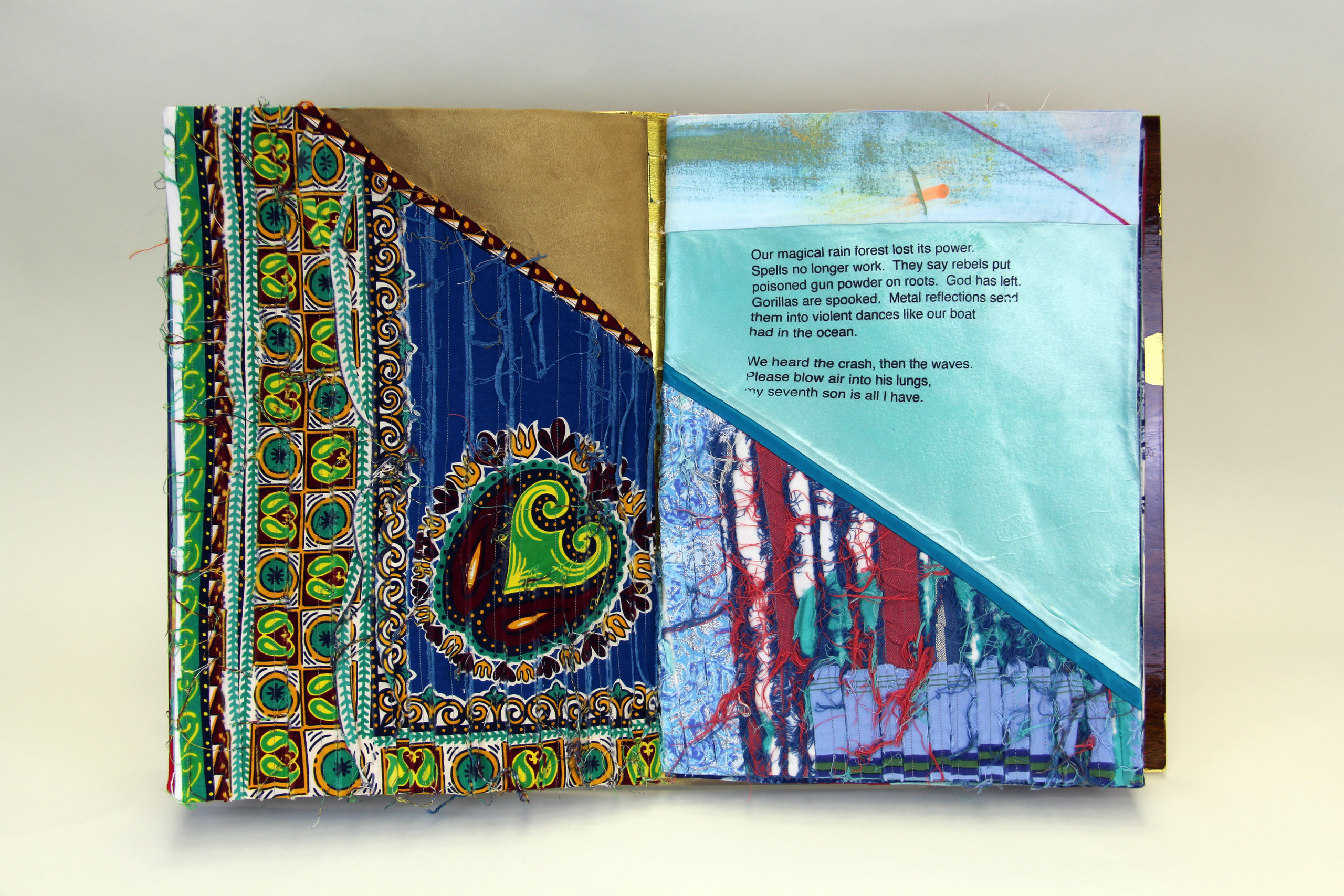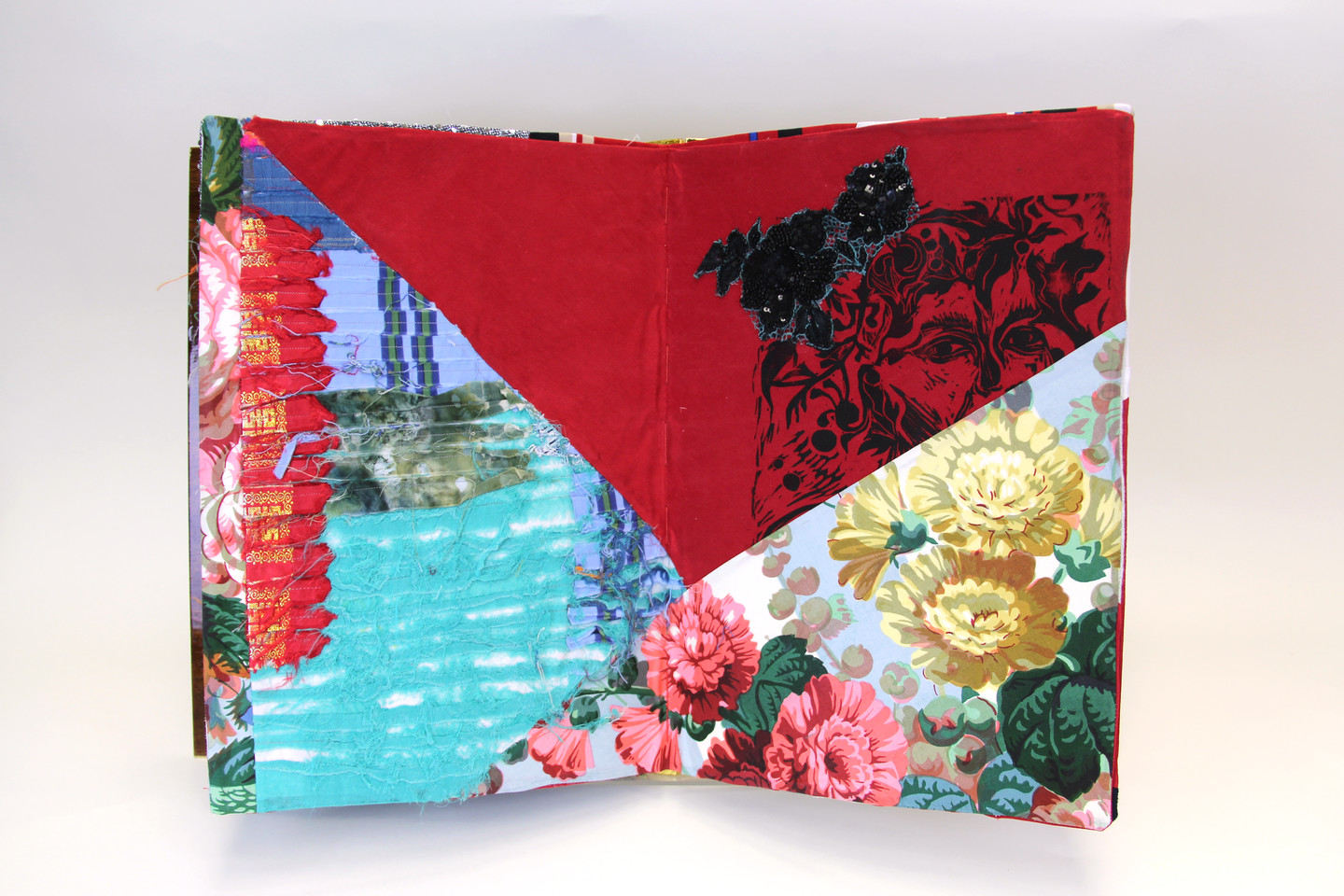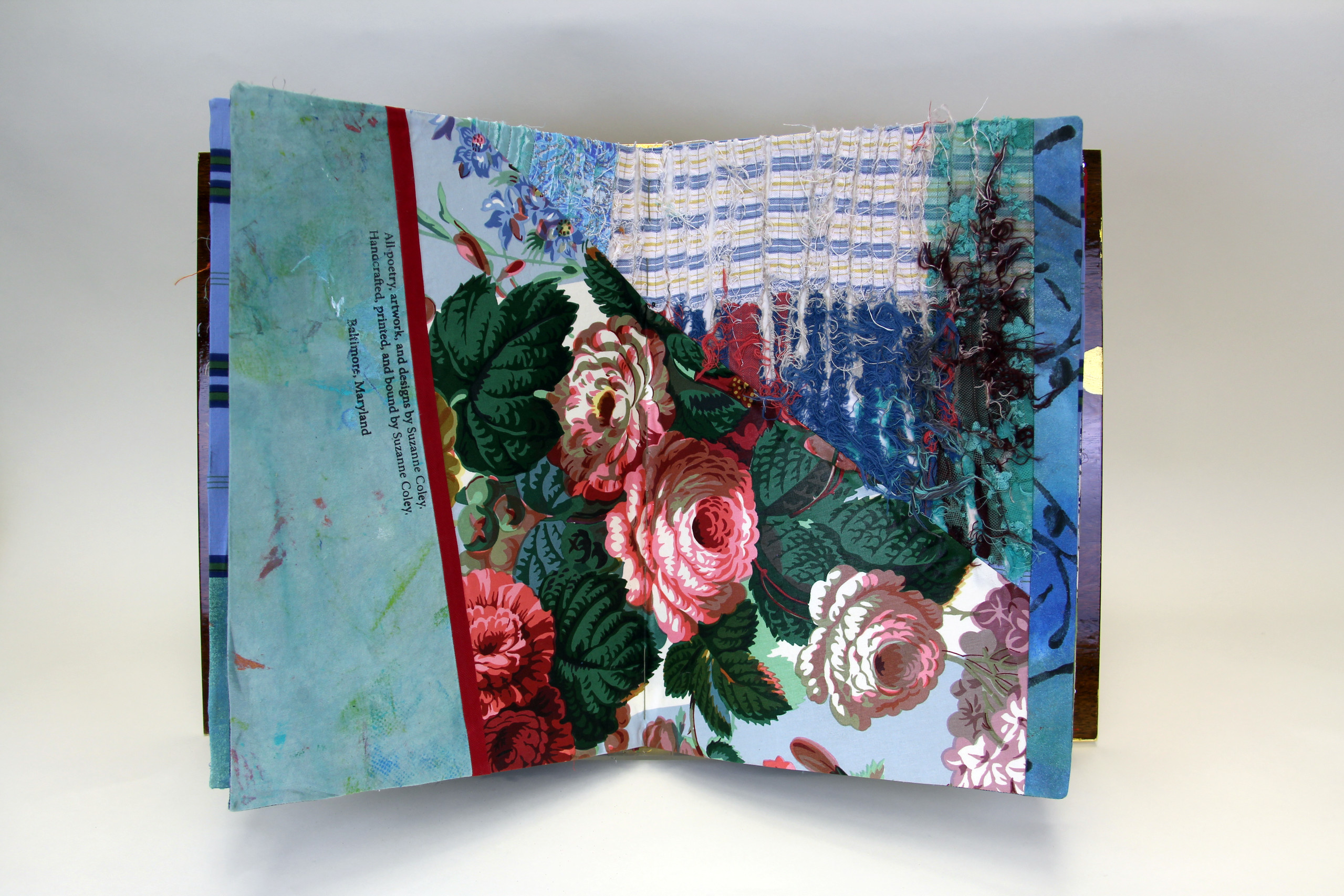 Love Sonnets to Baltimore
Through the COVID-19 pandemic, Coley has continued to create important, thought-provoking art. In addition to designing posters for the 2020–21 season of the Baltimore Center Stage theater, the artist also began a new project, "Love Sonnets, from Shakespeare to Baltimore," inspired by conversations with Baltimore Public School middle school students. Shakespeare is not taught at many inner-city schools because of prejudicial sentiments that assume the students may not be ready for it.
The project uses Shakespeare's sonnets to create a dialogue between the past and the present. Coley juxtaposes a non-elitist approach to Shakespeare's language with patchwork quilts and fragments from wedding dresses to create 20 books that give a renewed vitality to the pedagogical approach to the Bard's works. Coley hopes that the books will serve as both calls to action and symbols of hope for a more equitable world, in which barriers constructed as a result of systemic racism no longer exist. Look in thy glass (2019), one of the books in the project, is part of the LRC's collection of artists' books.
---
Check out DMV Color, and explore even more online exhibitions that highlight selections from NMWA's collection and feature the works of Ambreen Butt, Delita Martin, Fanny Sanín, and many others!