July 29, 2010
7/29/10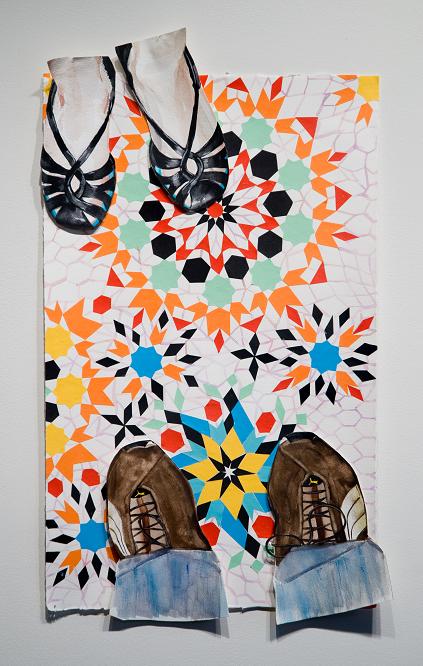 Third in our summer series of Women to Watch artist spotlights, Jennifer Levonian talks about how she made her work Take Your Picture with a Puma. Levonian's work was recently featured in an exhibition at the Philadelphia Museum of Art. To see the animanted film and the paintings Levonian used to create the film, visit NMWA and explore Body of Work: New Perspectives on Figure Painting.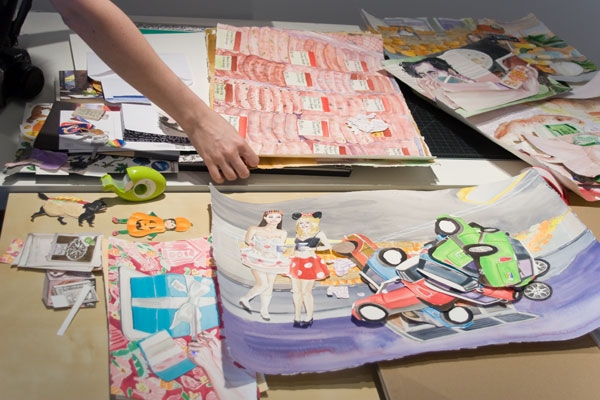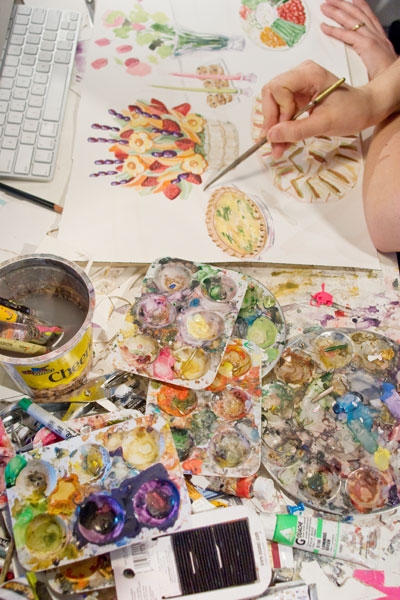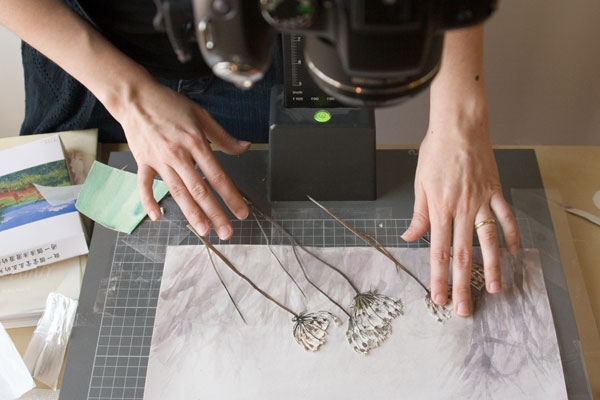 "For the Women to Watch exhibition, I'm showing a cut-paper animation called Take Your Picture with a Puma as well as a large collage of paper puppets, props, and backgrounds that were used in its making.
My animations are very low-tech. To animate my paintings, I move paper puppets and pieces across a background while taking a series of digital photographs. The photographs are then strung together in a video editing program. For this animation, I made hundreds of paintings and took thousands of photographs over the course of a year. The collage on display at this show represents only about a third of the paintings I made for this animation.
I consider the animation to be the primary work but I think displaying the props alongside my video gives viewers a sense of my process and the material quality of the paintings. It also allows viewers to get a better look at some of the painted details that they might not catch during the animation." -Jennifer Levonian, July 2010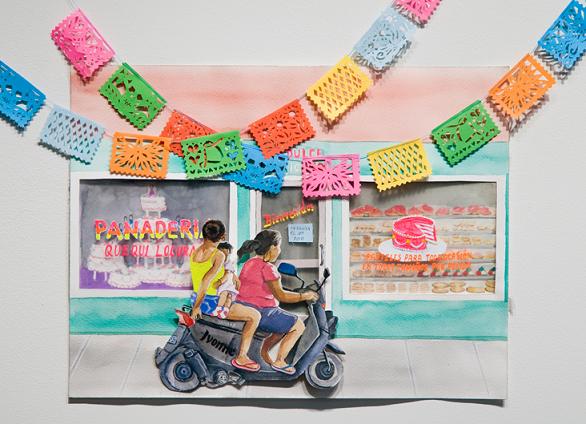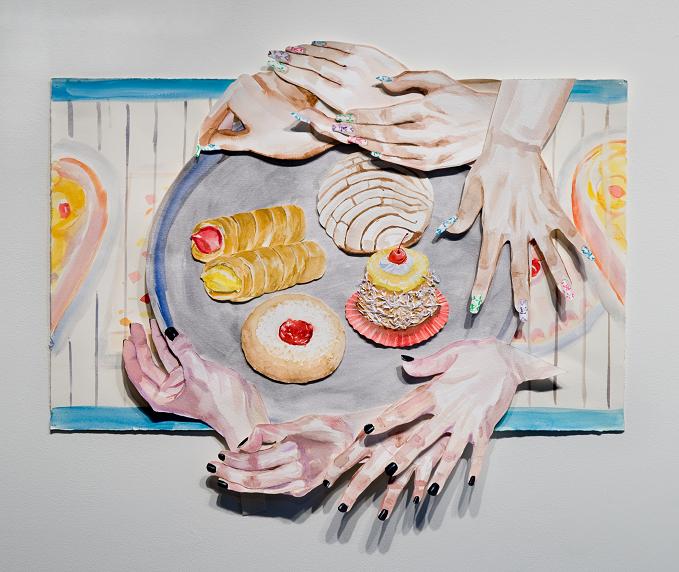 Visit www.jenniferlevonian.com to find out more about the artist.