January 5, 2021
1/5/21
The sixth installment of NMWA's Women to Watch exhibition series, Paper Routes, was presented October 8–December 23, 2020, by the museum with the integral partnership of our national and international outreach committees. The exhibition showcases contemporary artists working in paper, celebrating their wide-ranging approaches and the transformation of this ubiquitous material into complex works of art.
Explore the exhibition online! Listen to an audio guide, watch studio tours with many participating artists, take an exhibition tour, purchase the catalogue, and more.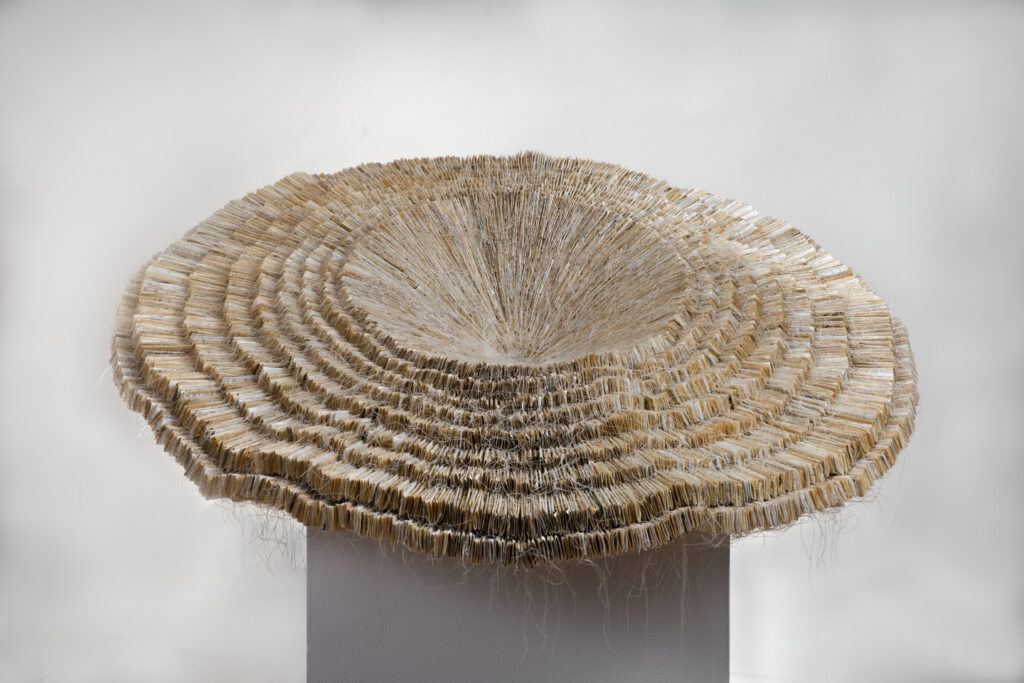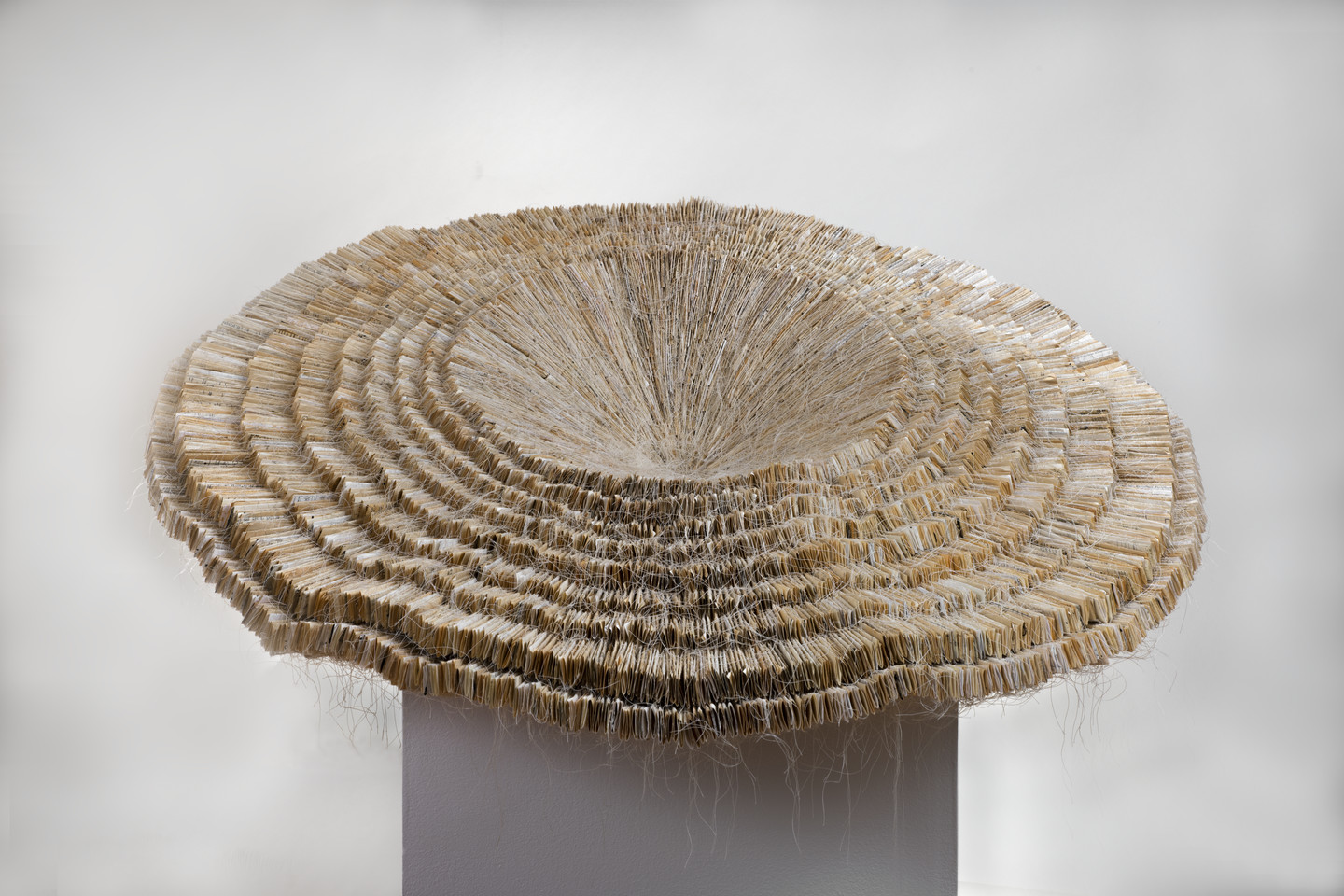 Echiko Ohira (b. 1949, Tokyo)
Nominating committee: Southern California Committee
Consulting curator: Holly Jerger, Craft Contemporary
Ohira grew up making origami and drawing on cast-off blueprint paper that her architect father brought home from the office. Over the course of her 30-year career, she has continued to work with repurposed paper, transforming supermarket bags, newsprint, notebook paper, cardboard, and receipts into intricate works of art.
Ohira enjoys working with paper, an everyday material, because of its strong connection to the natural world. Even so, she heavily manipulates the medium by layering, crumpling, tearing, staining, painting, and gluing her works through labor-intensive repetition. Her finished sculptures mirror the intricate symmetry of the natural world and have been compared to flowers, animal nests, or sea creatures. Ohira says that her work is concerned with "finding the center"—of herself and of the larger world. She addresses themes of creation/destruction, birth/death, and light/dark.
The Artist's Voice
In an interview with the Palos Verdes Art Center, Ohira said, "From my childhood, paper has been a part of my daily life. I was born and grew up in an old, traditional wooden house in Japan. Inside my house there was so much paper: fusuma screens and shoji screens divided the rooms, and on the walls there were always beautiful hanging scrolls. Paper is a very important material in Japanese architecture, and I can say the same thing about Japanese culture."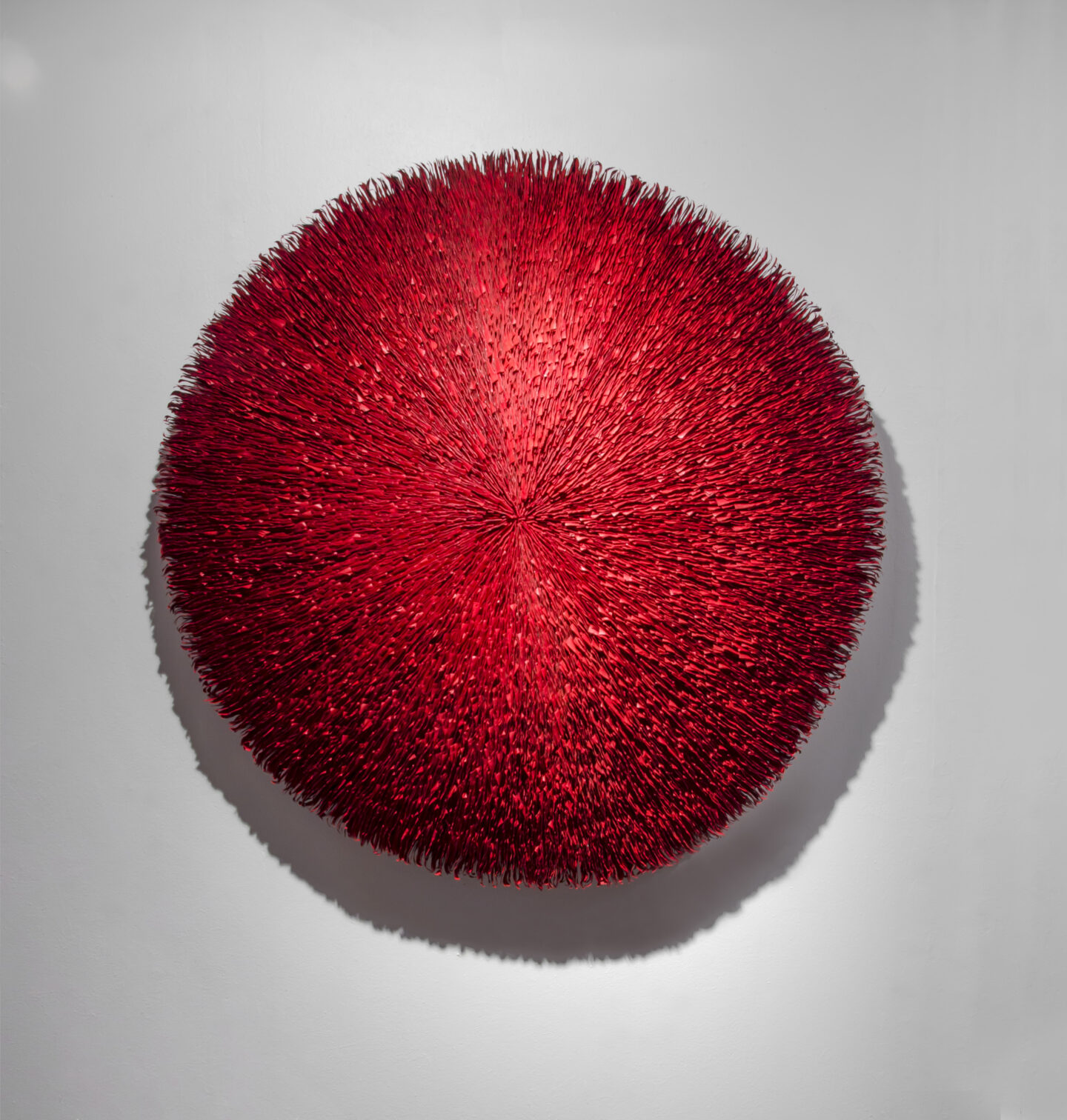 Paper Routes Highlights
Ohira's 2012 work Untitled (red #4) features thousands of pieces of torn red paper methodically arranged and radiating outward from its center. It may evoke forms from nature such as sea urchins or chrysanthemums. Despite its ragged edges, the piece appears soft around its circumference. At 50 x 50 inches, it draws in the eye and fills viewers' field of vision, calling attention to its intricacies and subtle patterns.