March 1, 2021
3/1/21
The sixth installment of NMWA's Women to Watch exhibition series, Paper Routes, was presented October 8–December 23, 2020, by the museum with the integral partnership of our national and international outreach committees. The exhibition showcases contemporary artists working in paper, celebrating their wide-ranging approaches and the transformation of this ubiquitous material into complex works of art.
Explore the exhibition online! Listen to an audio guide, watch studio tours with many participating artists, take an exhibition tour, purchase the catalogue, and more.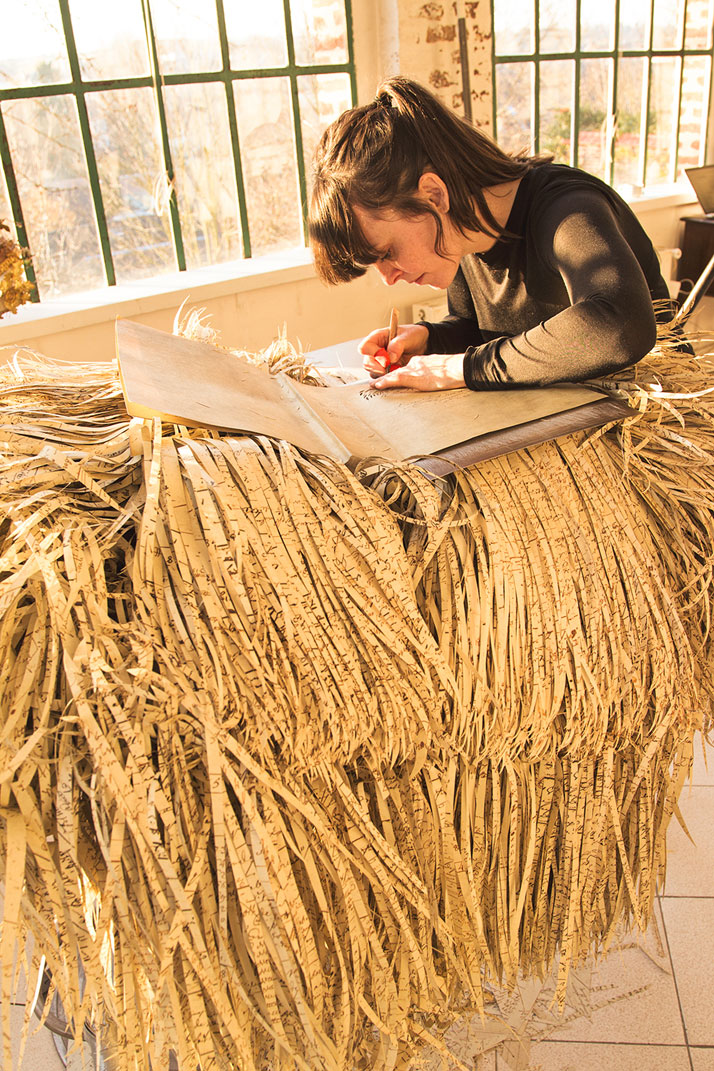 Georgia Russell (b. 1974, Elgin, Scotland)
Nominating committee: Les Amis du NMWA (France)
Consulting curator: Constance Rubini, Musée des Arts décoratifs et du Design
Russell, who is based in France, meticulously slices, slashes, and reconstructs old books, musical scores, maps, and other printed materials into lush, tendrilled sculptures and latticed cut-outs. Her transformation of material is total: in Russell's sculptures, paper seemingly becomes feathers, threads, root systems, or other organic matter. The artist likens her practice to drawing, "but with a scalpel." In her works, Russell interrogates the relationship between destruction and creation, life and death.
The Artist's Voice
Discussing her sculpture Red Tide (2014), Russell said, "It's about looking at natural phenomena in nature and landscapes. My Scottishness is very linked to landscape and changing weather, changing light—weather seems to transform very quickly there. Red tide sometimes occurs after a storm when algae is riled up. You see bright red sea changes which are beautiful, but actually can be quite toxic."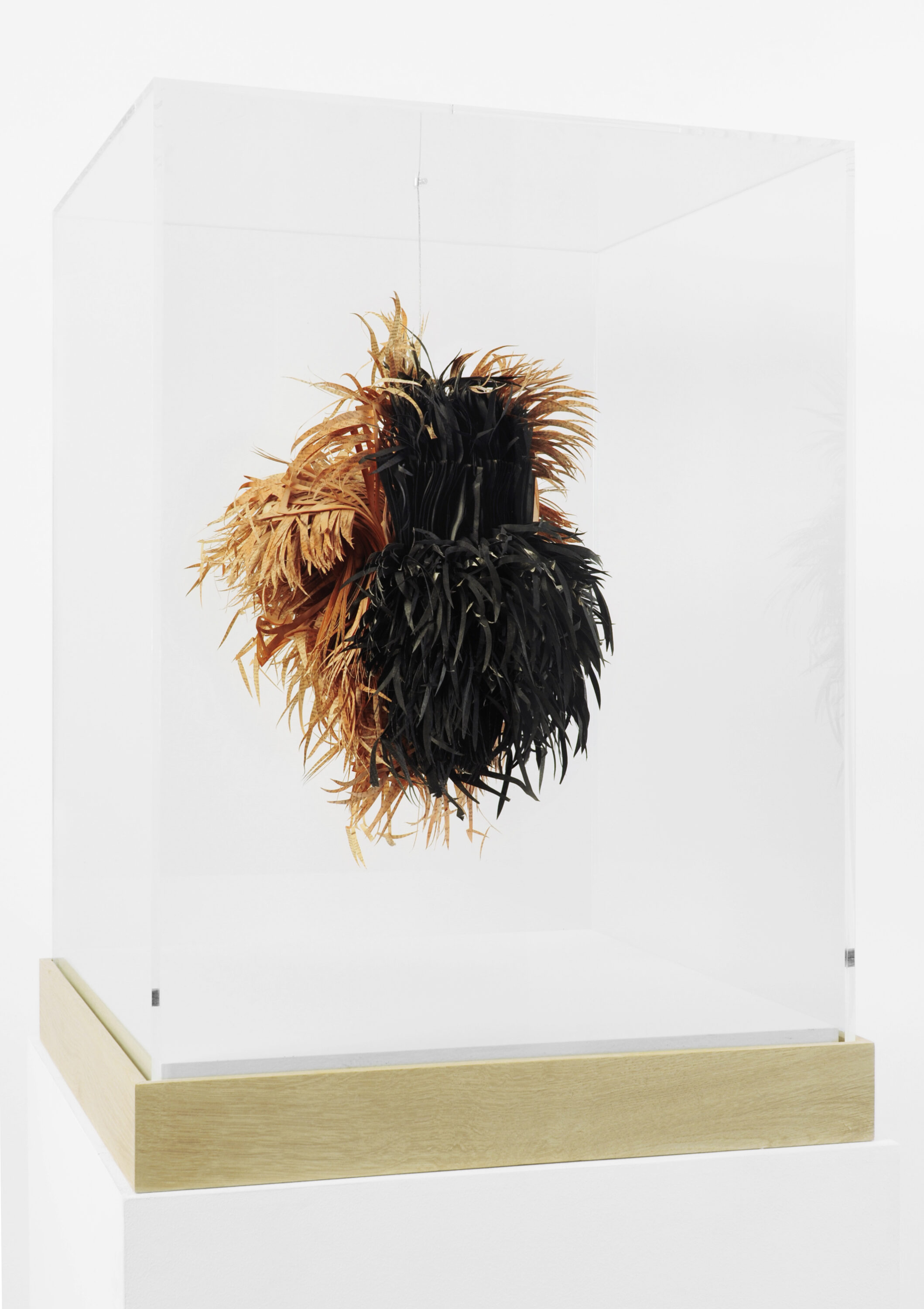 Paper Routes: Women to Watch Highlight
Attachement (Noir et Pêche) (Attachment (Black and Peach)) (2013) comprises a suspended orb of black and orange paper cut into feathery strips and encased in a Plexiglas cube. Upon closer inspection, viewers can see that the strips of paper are cut from books, their words peppering the sculpture. As Russell describes, it addresses "ideas of being attached to old information and having to modify or let go of what is no longer relevant. It's also quite corporeal…there are bodily colors mixing together. So it can be about attachment through language, through mothers and daughters. I made this after having kids. It's kind of like a fighting pair of birds as well. There are lots of contradictions."
---
Learn more from the artist in this exclusive studio tour: