January 20, 2015
1/20/15
Did you know that NMWA launched its first-ever online exhibition, A Global Icon: Mary in Context, in conjunction with Picturing Mary: Woman, Mother, Idea?

NMWA's digital engagement and curatorial teams collaborated with the Google Cultural Institute to present an online collection of images of Mary from around the world. The museum has been working with Google since joining the Google Art Project in March and being a pilot partner in Chromecast Backdrop since October.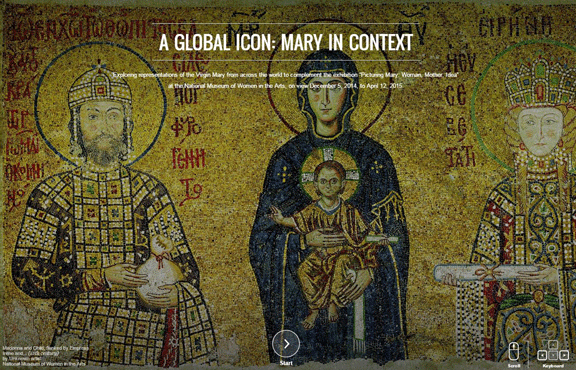 Take a tour of Mary in Context—the online exhibition is divided into six thematic sections that mirror Picturing Mary: Madonna and Child, Woman and Mother, Mother of the Crucified, Mary as Idea, A Singular Life, and Mary in the Life of Believers. Within each section, a short educational video introduces the theme, followed by a closer look into 3–4 artworks. Online visitors can examine these artworks in great detail and learn about Mary's impact and significance to various cultures.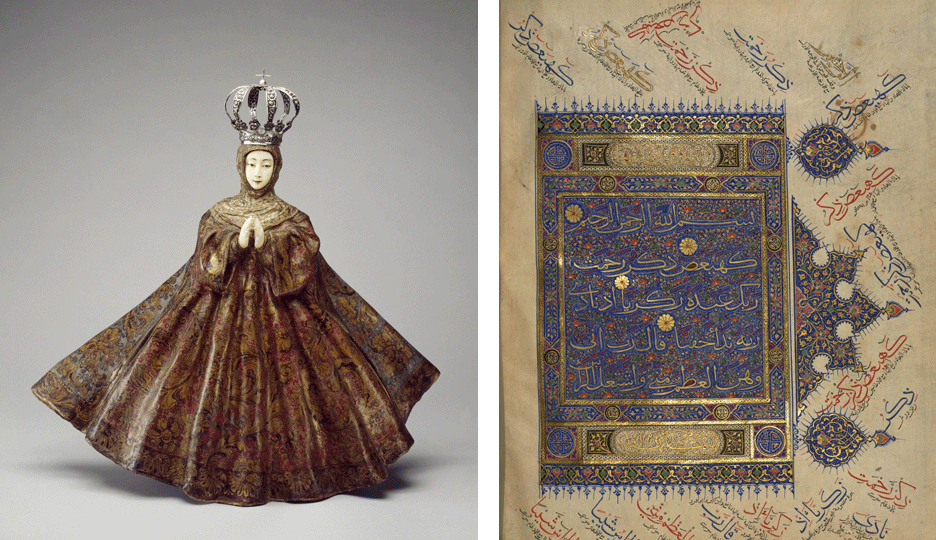 Echoing Picturing Mary, the online exhibition provides a historical context of the Virgin Mary, highlighting artwork spanning the 12th–19th centuries. These images represent a wide array of artwork about Mary, including the Black Madonna and Our Lady of Guadalupe. The online exhibition was curated to include a diverse range of mediums—from Chinese porcelain to Indian manuscripts to African pendants.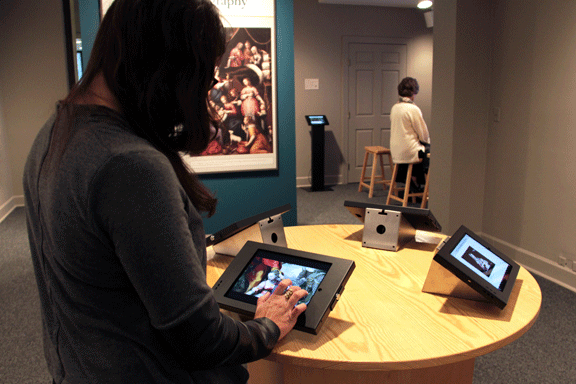 Explore near or far! Check out the online exhibition and NMWA's other online features, including an interactive preview of Picturing Mary and a YouTube playlist of related videos about Mary from Khan Academy's Smarthistory, from the comfort of your home or at NMWA. These digital offerings are now available in the museum's galleries for the first time.