April 24, 2018
4/24/18
Impress your friends with five fast facts about artist Tanja Rector (b. 1966), whose work is on view in NMWA's collection galleries.
1. Road Trip
Tanja Rector, born in Amsterdam, currently lives and works in Los Angeles. Fascinated by the topography of her adopted home, the artist created a series of abstracted landscape paintings that reflect the hills, valleys, highways, and waterways of the western United States.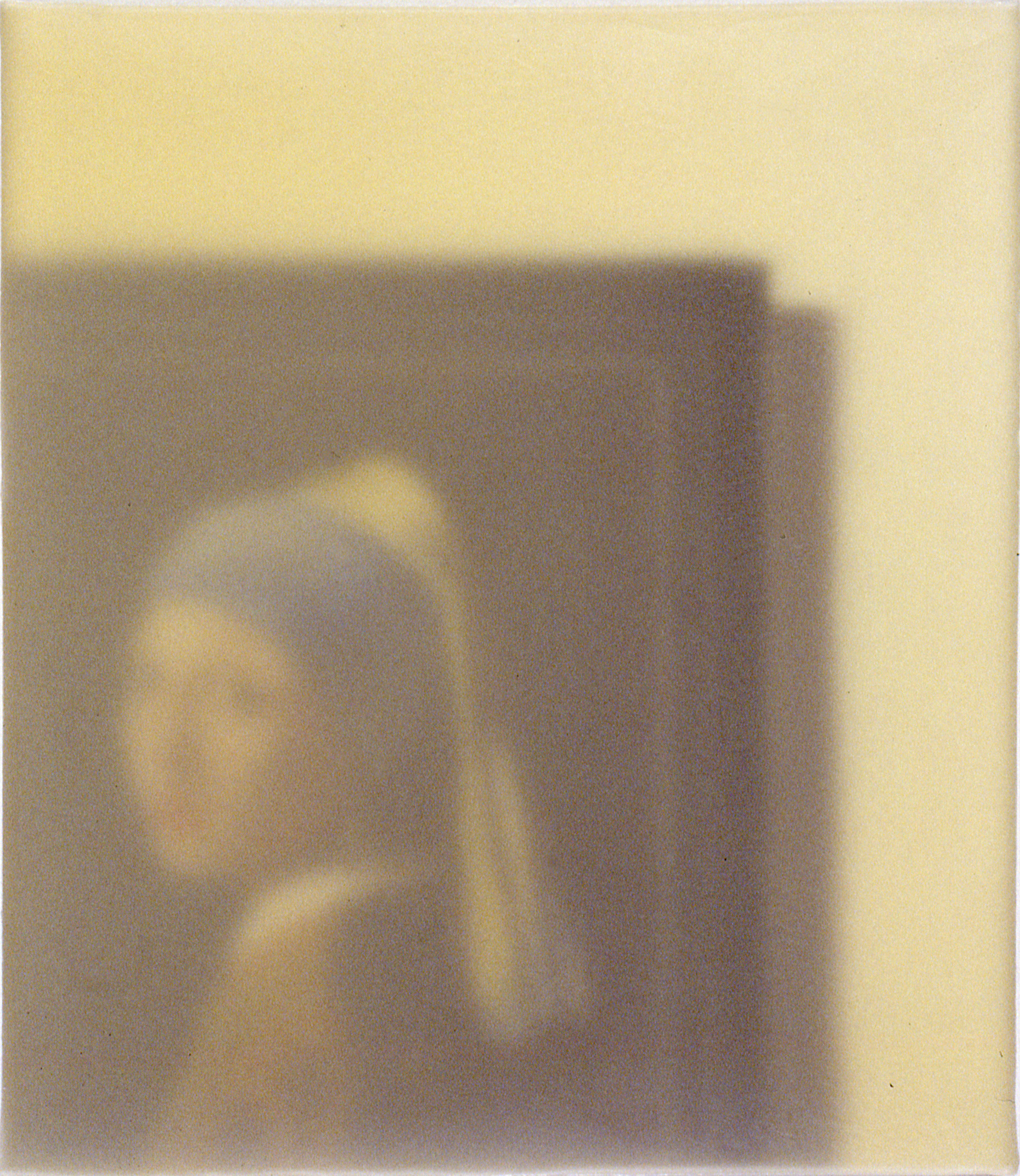 2. Thinly Veiled Shout Outs
Eleven mixed-media works in NMWA's collection by Rector feature reproductions of paintings by 15th and 16th century European artists Giovanni Bellini, Dieric Bouts, Robert Campin, Petrus Christus, and Johannes Vermeer. Rector obscured the works of these male artists through her artistic process of coating them with cloudy layers of wax.
3. Paper Cut
In 2007, Rector created Chair-Table-Wall Composition, a large cascading sculpture made from white paper, cut into organic shapes, and joined by thread and paperclips. When finished, the work measured 168 by 60 by 120 inches. Rector made this work in search for silence through "women's work" and "slow work."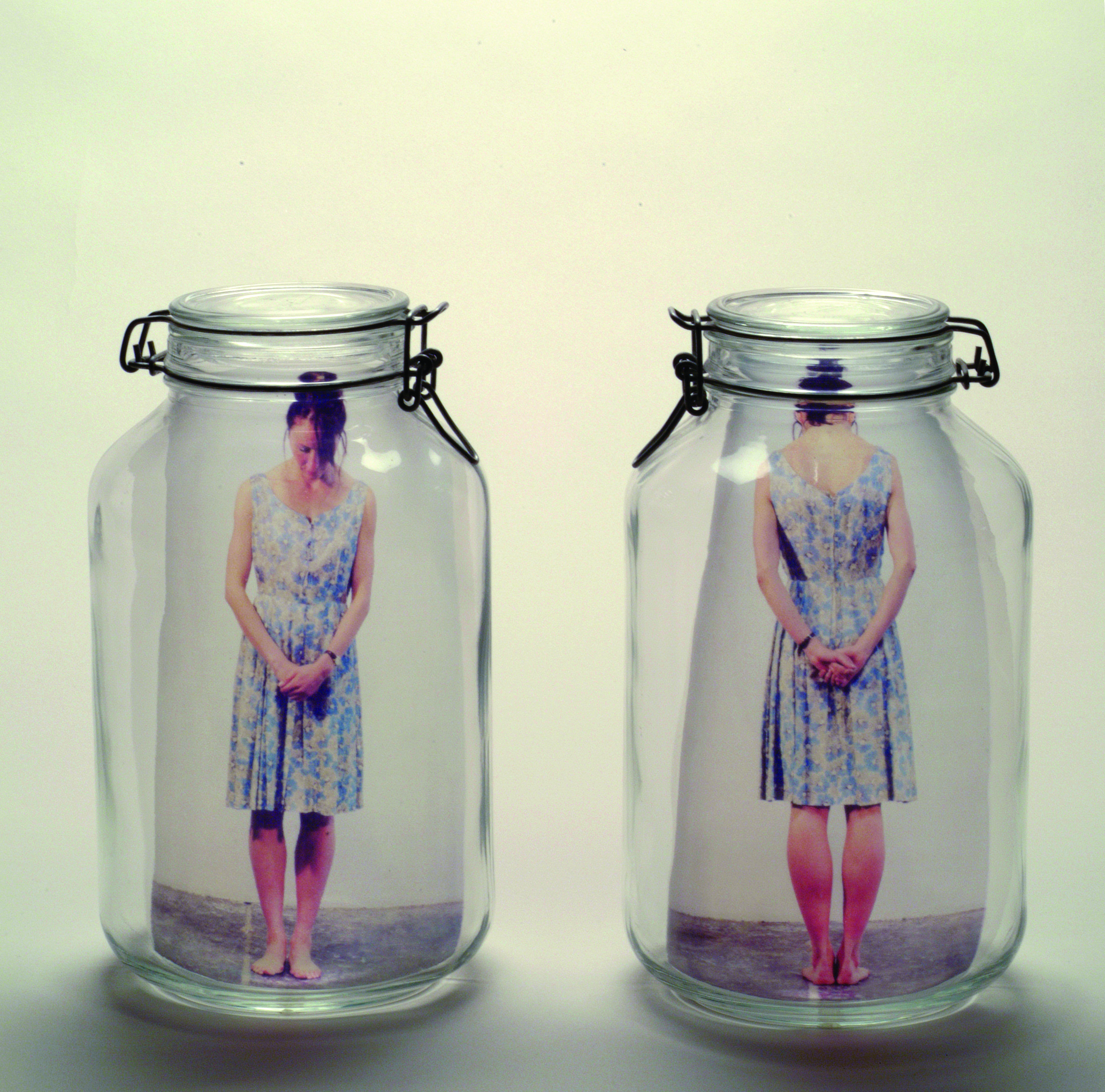 4. Perfectly Preserved
In Preserve (1988), Rector encases translucent photographs of a demure woman—wearing a 1950s-style housedress, clasping her hands, gazing downward toward bare feet—inside sealed glass jars. Through associations like canning to slow food spoilage and capturing creatures for personal enjoyment, Preserve challenges humans' desire to control time and nature.
5. Cameo Appearances
Rector founded Spot Orange Design, which creates art for the film and television industry. Her work decorates the sets of movies including White Oleander and The Hangover and the television shows CSI and House.