July 27, 2021
7/27/21
NMWA's collection—more than 5,500 works of art created from the sixteenth century to the present—features numerous works in which artists investigate architecture and human-built spaces. This summer, visitors thinking of the museum's upcoming renovation may be especially curious about the museum's thematic "Built to Order" gallery, which features these works. Learn more about selected works from this gallery, and plan your visit to see them in person before the museum's building closes on August 9.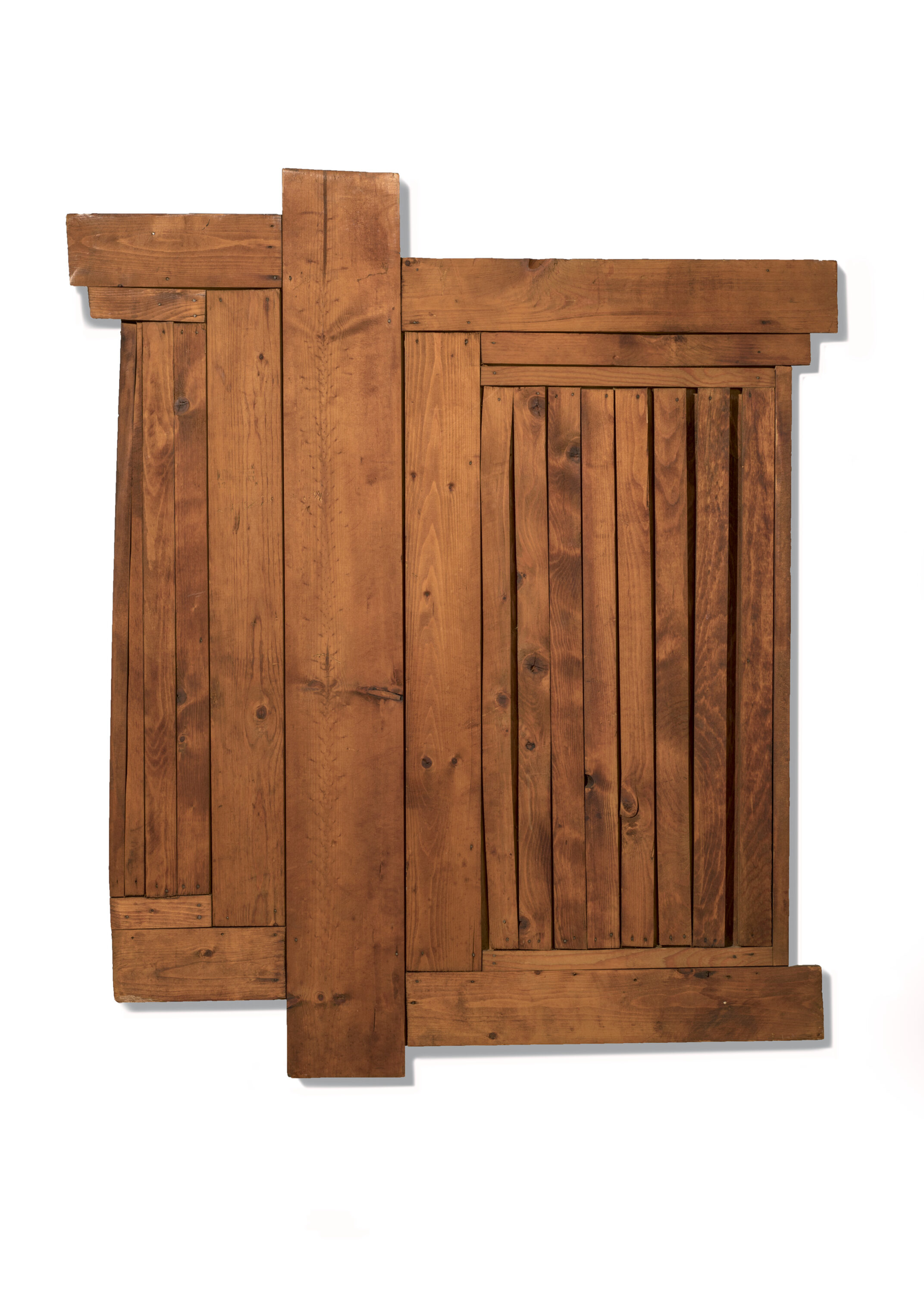 Sculptural Structures
Women artists working in large-scale sculpture—which often combines feats of engineering and physical exertion—upend gender assumptions while constructing complex forms. Mildred Thompson (1936–2003) struggled to find artistic acceptance or critical attention in the United States due to prevalent sexism and racism. She moved to Europe, where she began to explore abstraction. In Untitled (Wood Picture) (ca. 1970s), the artist constructed a geometric, rectangular structure with segments of salvaged wood. Thompson's paint­ings are known for their vibrant hues, but in this work she chose to leave the wood unpainted, allowing its natural grain, knots, and gaps to propel the composition. The sharp, linear edges contrast with the soft curves of the wood's grain. Her imposition of structural rigidity on organic patterns demonstrates how human intervention can transform natural material.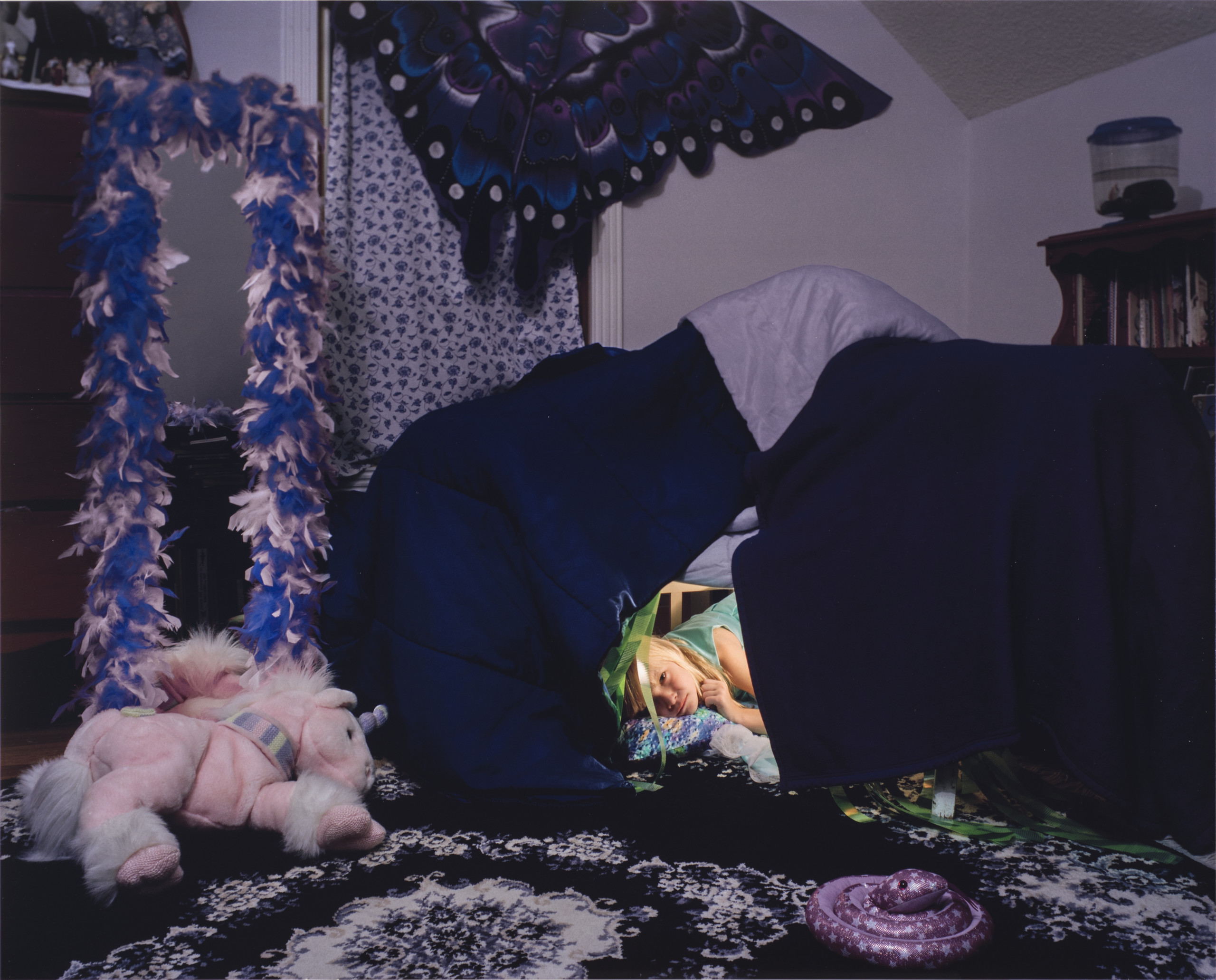 Hiding Places
Photographers use scale and framing to reveal surprising perspectives on familiar environments—both the public structures that help us live communally and the private spaces we create for ourselves. Angela Strassheim (b. 1969) meticulously stages scenes of daily life, often set in the suburbs of the American Midwest, where she grew up. Through these invented scenarios she investigates childhood, domesticity, and family relation­ships. In Untitled (Fort) (2006) a young girl peers out of a gap in a fort created from bedsheets. The light inside her hiding spot illuminates her face, while her room—decorated with stuffed animals, a butterfly kite, and a feather boa—is cast in a purple glow. She peers out at the viewer from within a sanctuary of her own making, defending the privacy of her space.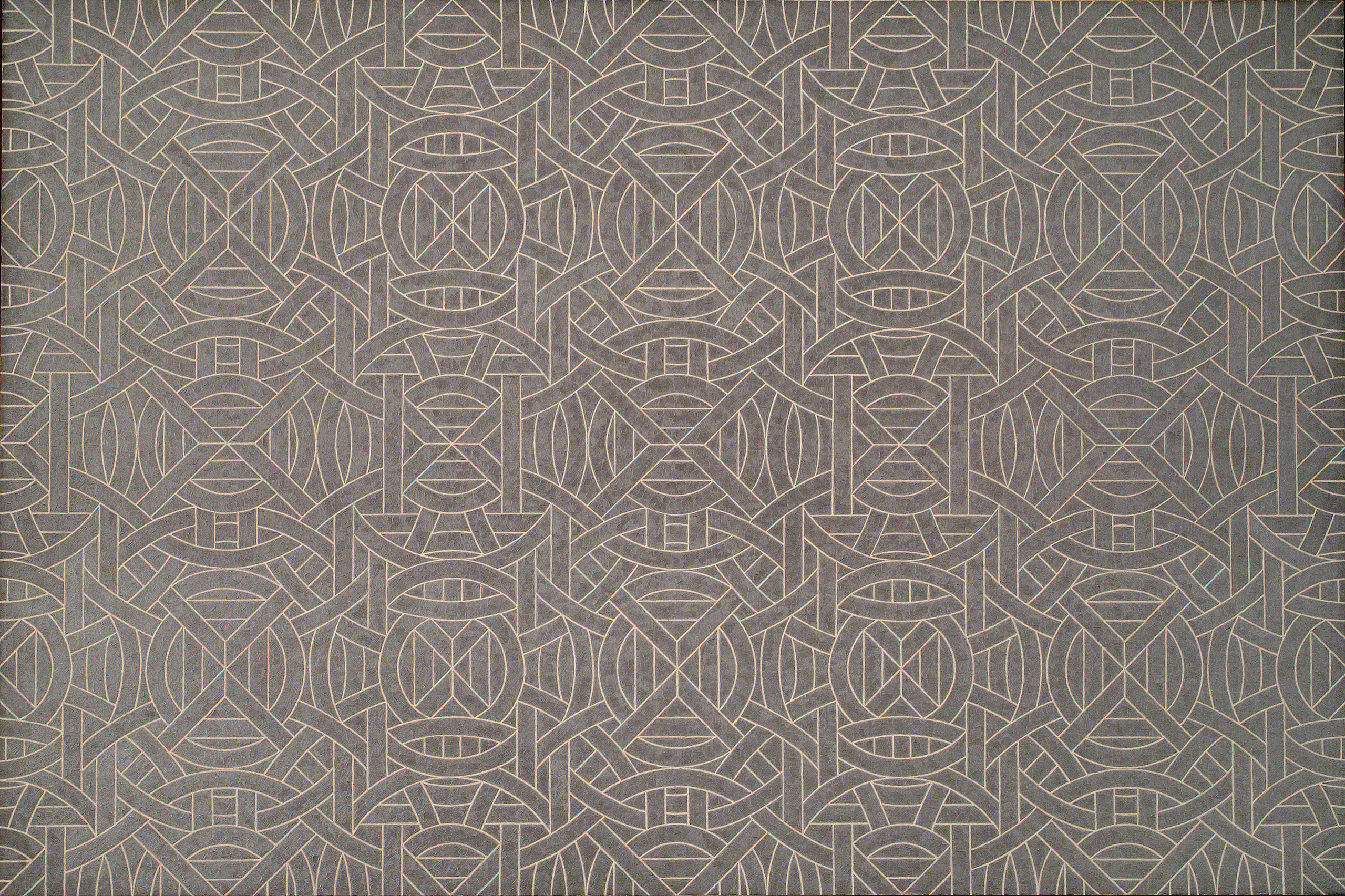 Paint the Town
In the 1960s and '70s, many painters expanded on the tech­niques of abstraction that had been popularized in the previous decades, using gestural brushstrokes and repeating geomet­ric forms to depict landscapes or architecture. As part of the Pattern and Decoration movement of the 1970s, Valerie Jaudon (b. 1945) challenged the view that dec­orative and craft-based art, often associated with women's artistic production, lacked the sophistication of other art forms. In Avalon (1976), she overlays geomet­ric forms, painted in a deep silver ground from aluminum pigment, ivory black oil paint, and cold-pressed linseed oil, onto horizontal, vertical, diagonal, and circular grids. The multi-tiered grid system and symmetrical pattern evoke architecture, calligraphy, and hieroglyphs. Jaudon often titled her paintings for cities and towns in her home state of Mississippi (Avalon is an unincorporated community in Carroll County, Mississippi, known as the birthplace of African American blues musician John Hurt).