July 23, 2021
7/23/21
UN Women has announced A Force for Change, an all-Black, all-women exhibition and online auction. From July 27 to July 31, 26 prominent and rising women artists of African descent—including Cinthia Sifa Mulanga, Tschabalala Self, Sungi Mlengeya, and more—will show works in the group show at Agora Gallery in New York City.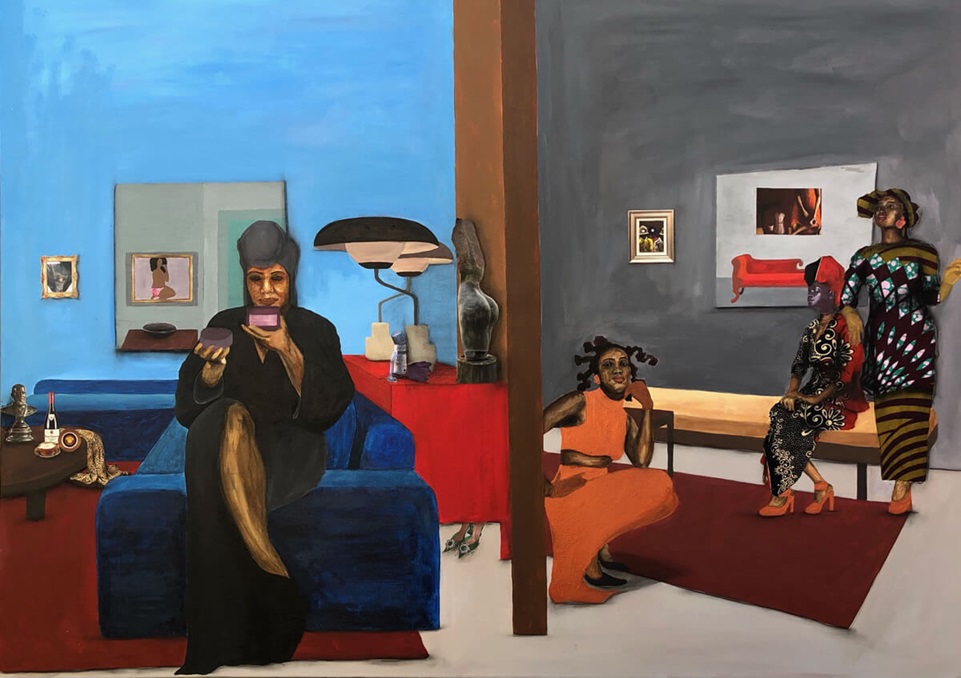 On July 16, the auction of the exhibited works opened for bidding. Proceeds will benefit UN Women's Black Women Program, which supports Black women-led organizations around the world as well as the featured artists. The auction closes July 30.
Front-Page Femmes
Art in America profiles the seminal Modernist Anni Albers, whose work is part of NMWA's collection and was featured in the 2015 NMWA exhibition Pathmakers.
Julia Ducournau has become the second woman to win the Palme d'Or with her film Titane.
Hyperallergic reviews Wangechi Mutu's new commission at San Francisco's Legion of Honor, noting that it provides "a model for how art institutions can begin the work of decolonizing and reckoning with systemic racism and sexism."
Zoe Chait's Noise, on view at the Ramiken gallery in Brooklyn through July 24, commemorates SOPHIE, a musician who died unexpectedly earlier this year. Hyperallergic reviews the show, and Interview spoke with Chait.
Artist, author, and curator Kandis Williams is the winner of the Hammer Museum's $100,000 2020 Mohn Award.
Hyperallergic reviews Ann Agee's gender-bending show at P·P·O·W Gallery in New York, in which Agee's ceramic Madonnas show the Virgin Mary cradling an infant girl.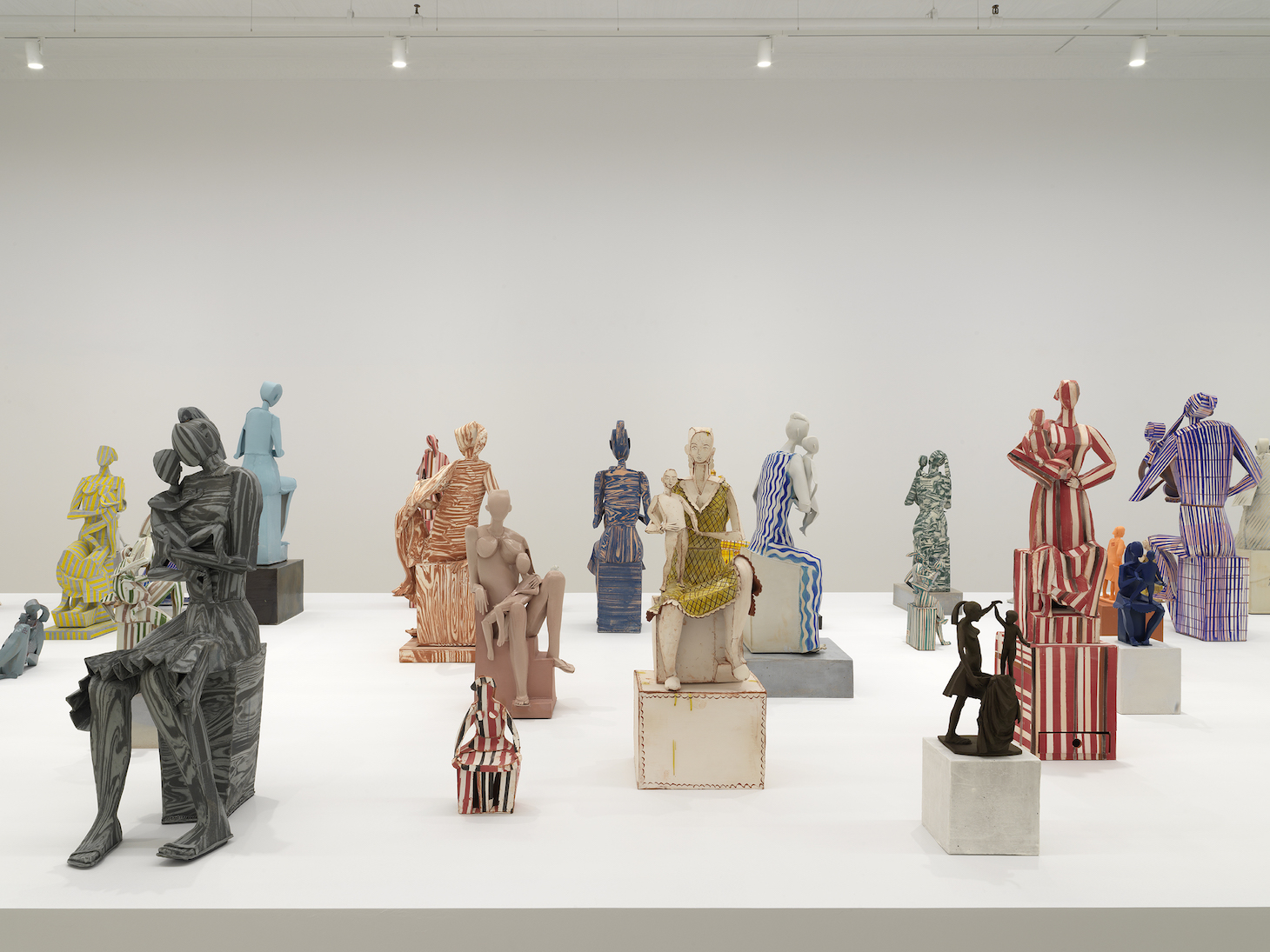 The new Gold Art Prize, founded by art advisor Kelly Huang and arts nonprofit Gold House, will distribute ​​a biennial $25,000 award for Asian American and Pacific Islander or Asian diaspora artists. The winner will be announced in December.
Hyperallergic reviews Emily Rapp Black's new book on Frida Kahlo, writing that it "cuts through self-serving interpretations of disabled bodies like Kahlo's."
The New York Times Style Magazine talks to artist Michon Sanders about her new repast-themed painting and how living in Oakland, California, has given her a sense of freedom.
Audrey Flack discusses her days as the only prominent woman Photorealist on Hyperallergic's podcast.
Art in America interviews artist Em Kettner, whose exhibition Slow Poke, at François Ghebaly, Los Angeles, is rooted in her experience with muscular dystrophy.
Shows We Want to See
At Sean Kelly Gallery in New York, Balancing into the Deep presents new work by Janaina Tschäpe, who was featured in NMWA's Live Dangerously exhibition in 2019–20. Balancing into the Deep is informed by the play of shape, color, and pattern found in the environment, illustrating the overlap between the natural world and human nature. On view through August 6, 2021.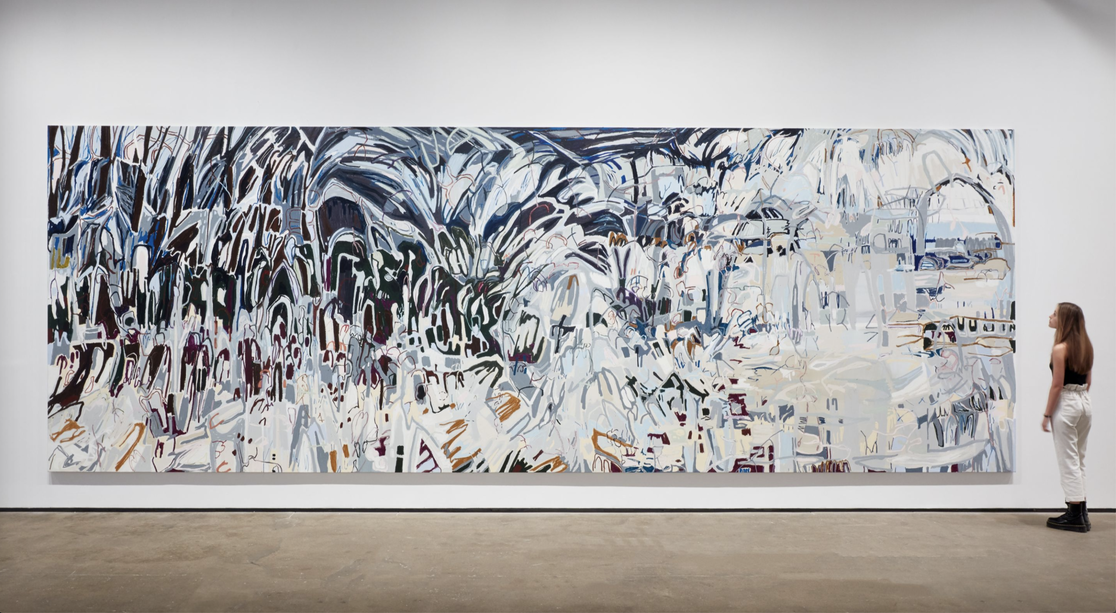 At the Gagosian Beverly Hills, Nancy Rubins: Fluid Space showcases Rubins's transformation of industrial and found objects into engineered abstractions. Cast metal animals, which previously appeared in the artist's "Diversifolia" series, are sliced into fragments that expose their seams and undersides, materializing the shape-shifting potential of metal. On view through August 6.