December 1, 2014
12/1/14
Between the years 1910 and 1915, American painter, illustrator, and printmaker Dulah Evans Krehbiel, along with artisans called the "Ridge Craft Girls," designed a line of greeting cards.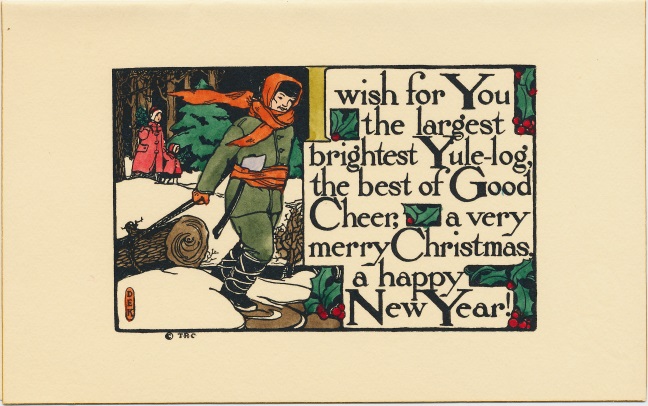 Originally created for the Park Ridge Art Colony, the sample sales book of these cards, containing hand-painted greeting cards, place cards, and book plates, is now in the archival collection of the Betty Boyd Dettre Library and Research Center. With the holiday season approaching, the Library has taken on its first digitization project, making these beautiful cards accessible online to help spread the cheer and maybe even strike up inspiration for viewers' holiday cards.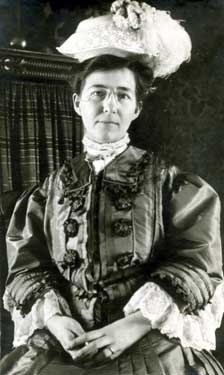 Dulah Marie Evans was born on February 17, 1875, to David and Marie Ogg Evans, pioneer residents of Oskaloosa, Iowa. She graduated from The Art Institute of Chicago and completed her postgraduate work at the Art Students League in New York, where she won many first-place awards in illustration. She later studied at the New York School of Art under William Merritt Chase.
In 1906 she moved her studio to Park Ridge, Illinois, after marrying fellow Art Institute student Albert Krehbiel. Dulah and Albert were part of the Park Ridge Art Colony, a group whose goal was to create a society that would work for the encouragement of artistic culture. This colony is where Dulah Krehbiel and the Ridge Craft group designed and produced their line of greeting cards. These detailed and ornate engraved images and colored lithographs were designed by Krehbiel and hand painted by the Ridge Craft Girls. The set of 194 cards contain beautiful, delicate drawings, vivid colors, and incredible detail that evoke holiday cheer.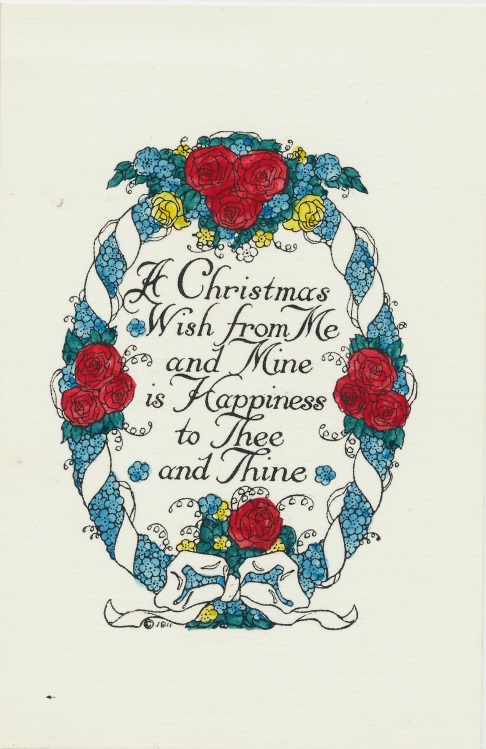 Dulah Evans Krehbiel, who had become known as the "Park Ridge Modernist," died on July 24, 1951, but her work lives on in galleries across the country and in the archives of the LRC.
Check out the library's flickr and pinterest pages, take a look at these charming cards, and share them with your loved ones this holiday season!
Posted In
Artist Spotlight
Library and Research Center