November 21, 2017
11/21/17
The next time you visit NMWA, come to the Betty Boyd Dettre Library and Research Center (LRC) to see new books on women in the arts, as well as reference books, artists' books, and more.
Florine Stettheimer: Painting Poetry
Yale University Press, 2017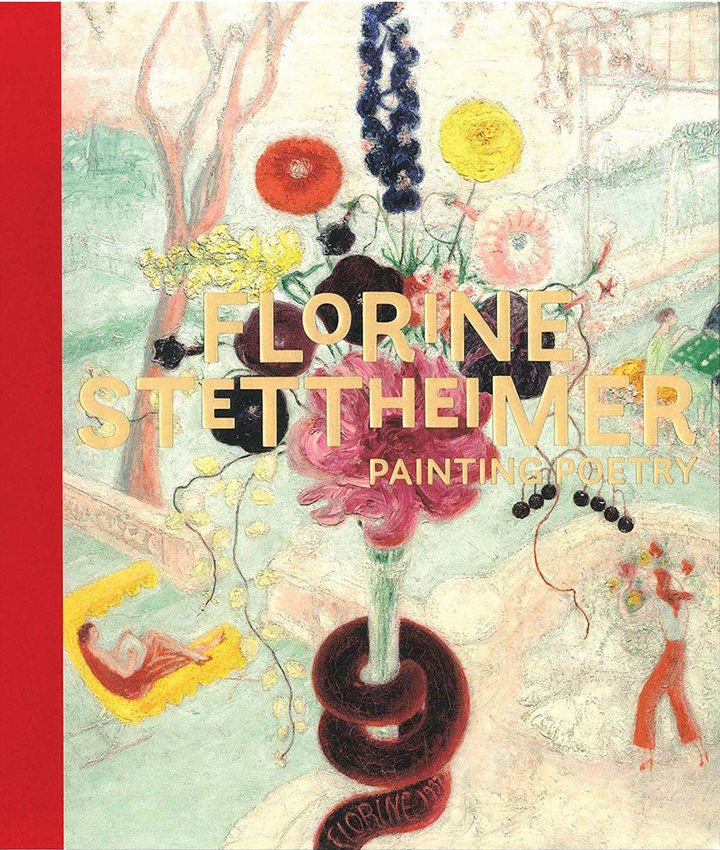 Florine Stettheimer: Painting Poetry was published in conjunction with a retrospective exhibition on view at the Art Gallery of Ontario, Toronto (October 21, 2017–January 28, 2018), following its summer appearance at the Jewish Museum in New York. The exhibition presents paintings, drawings, and poems by Stettheimer (1871–1944), an independently wealthy and famously free-spirited New Yorker, as well as photographs and ephemera documenting her life. The book prominently features her poetry alongside her "idiosyncratic and irreverent" paintings—often naïve renderings of urbane subjects in acidic yellows, florid reds, and muted grays—which were rarely shown publicly during her lifetime.
In addition to her work as an artist, designer, and poet, Stettheimer hosted a salon that attracted artist friends including Marcel Duchamp, Georgia O'Keeffe, Alfred Stieglitz, and Carl Van Vechten. Essays by Jewish Museum curator Stephen Brown and Art Gallery of Ontario curator Georgiana Uhlyarik shed light on Stettheimer's circle and bohemian life. An unusual feature of the book is a roundtable interview featuring seven contemporary artists—Cecily Brown, Jamian Juliano-Villani, Jutta Koether, Ella Kruglyanskaya, Valentina Liernur, Silke Otto-Knapp, and Katharina Wulff—who discuss Stettheimer's influence and talent, relaying stories of their first or most significant encounters with her art. As Cecily Brown describes, Stettheimer's work affects audiences through depictions of "interior spaces that read like psychological portraits."
All are welcome to view this book, which will be available soon in the Betty Boyd Dettre Library and Research Center at the National Museum of Women in the Arts. If you're touring the museum's exhibitions, the library is open to the public and makes a great starting point on the fourth floor. In addition to beautiful books and comfortable chairs, library visitors enjoy interesting exhibitions that feature archival manuscripts, personal papers by women artists, rare books, and artists' books. Reference Desk staff members are always happy to answer questions and offer assistance. Open Monday–Friday, 10 a.m.–12 p.m. and 1–5 p.m.