July 11, 2016
7/11/16
"Even before the women's movement, art gave me a sense of freedom and permission that anything was possible," says abstract artist Louise Fishman (b. 1939). Featuring 50 years of Fishman's boundary-pushing works, the catalogue Louise Fishman (DelMonico Books/Prestel, 2016) was published for her first-ever retrospective, at the Neuberger Museum of Art, as well as a concurrent exhibition of her small-scale paintings and sculptures, at the Institute of Contemporary Art, Philadelphia.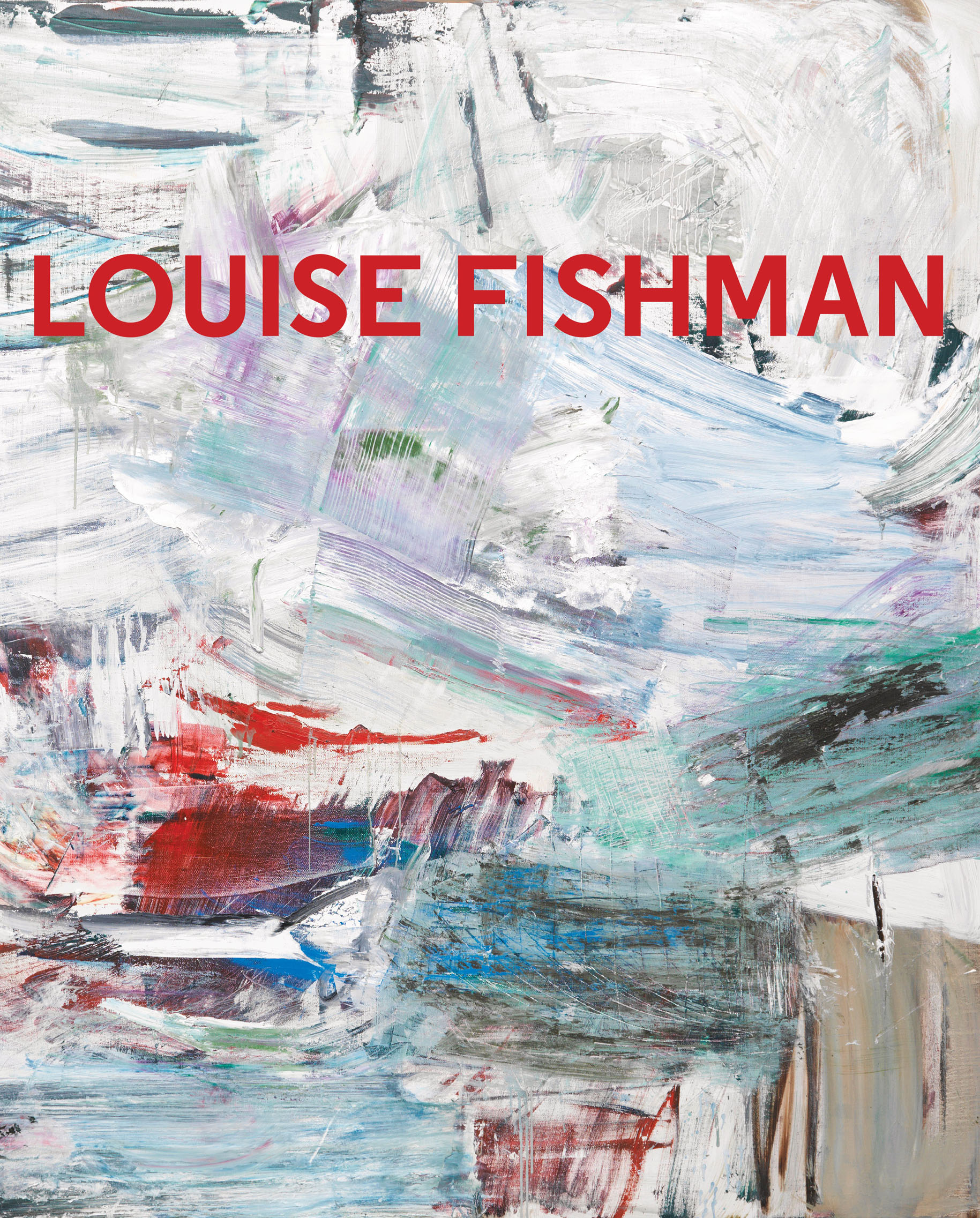 Insightful essays by Helaine Posner; Nancy Princenthal; and Carrie Moyer; together with Ingrid Schaffner's interview with the artist, reveal how Fishman redefined the traditionally masculine Abstract Expressionist tradition. Profoundly influenced by feminist and Jewish cultures, Fishman experimented with materials, ideas, and styles to form her authentic artistic voice.
In an effort to purge male influence from her art, Fishman embraced traditionally feminine craft techniques through deconstructed paintings that were dyed, cut, and stitched back together. In her spontaneous word-based paintings—collectively known as the "Angry Paintings"—Fishman furiously scrawled the names of female writers, critics, and painters. "It was as if I'd gotten inside and exposed this anger with which we all identified," says Fishman.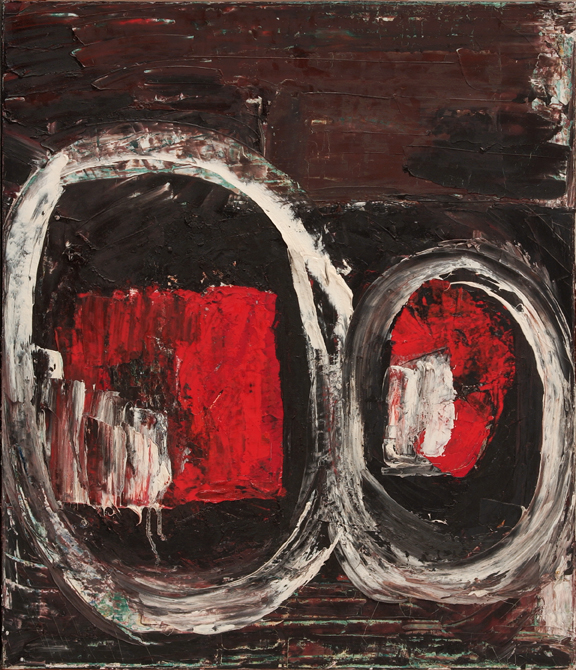 When she returned to painting after a five-year break, Fishman used a palette knife to create highly tactile works. Fishman says, "I was trying to make paintings that felt like objects." In the late 1970s to early '80s, Fishman's small-scale abstractions referenced her renewed interest in Jewish history.
Fishman's painting in NMWA's collection, Two Hearts (1981), may allude to Talmudic literature, where the heart represents inclinations toward both good and evil. Eye-popping shades of red and white activate the painting's two organic, oblong forms from their deep brown background, while traces of green peek through the densely built and scraped surface.
Another formative series, 19 "Remembrance and Renewal" paintings, combined paint and beeswax with human ashes that Fishman had gathered at Auschwitz. The artist says, "I felt like I had company in the studio. I had these voices with me and I could paint." She later experimented with paper collage, blades, and carpet squares to form multi-layered and deeply personal works.
In the mid-20th century, Fishman's identity as a lesbian and an abstract painter made her "doubly invisible," writes Moyer. "While the rest of the art world catches up, Fishman's painting keeps getting more and more expressive and capacious."
All are welcome to look at this catalogue, which is available in the Betty Boyd Dettre Library and Research Center at the National Museum of Women in the Arts. If you're touring the museum's exhibitions, the library is open to the public and makes a great starting point on the fourth floor. In addition to beautiful books and comfortable chairs, library visitors enjoy interesting exhibitions that feature archival manuscripts, personal papers by women artists, rare books, and artists' books. Reference Desk staff members are always happy to answer questions and offer assistance. Open Monday–Friday, 10 a.m.–12 p.m. and 1–5 p.m.